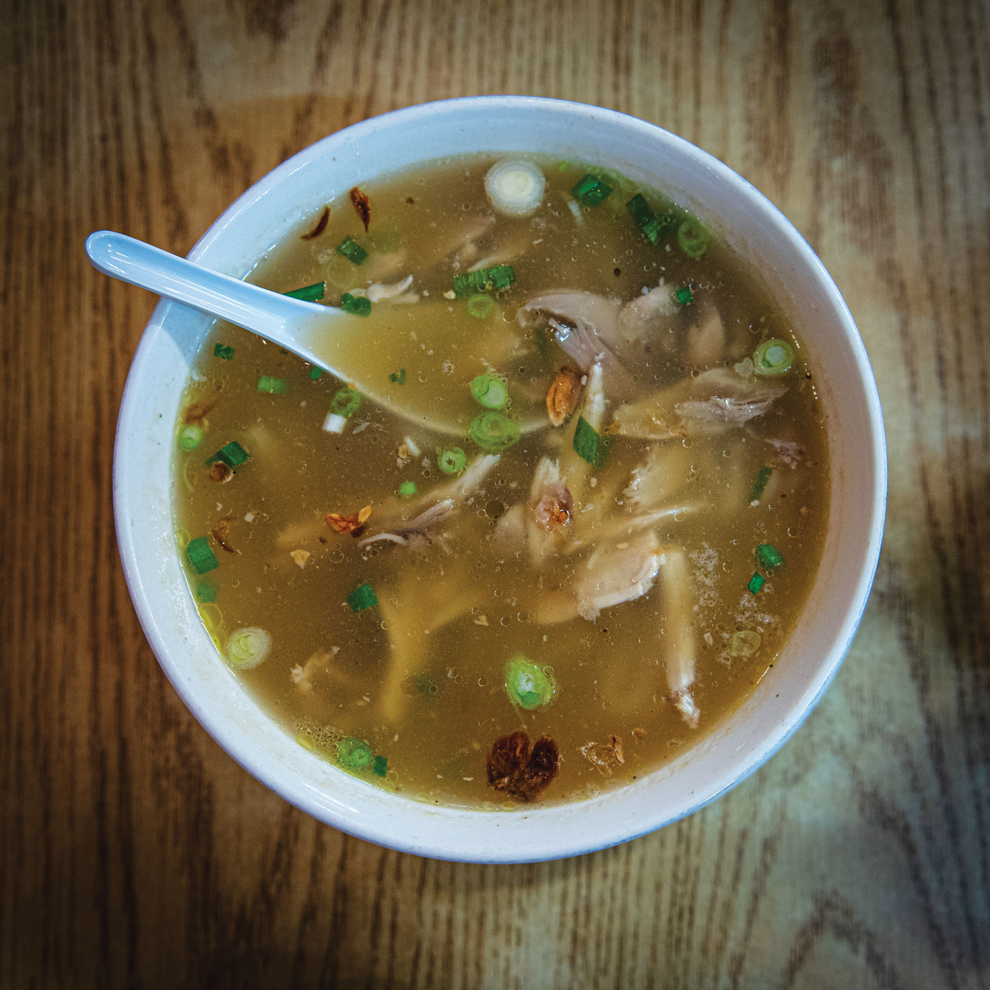 Among the many hidden gems of oft-underappreciated Antioch is King Market, a Lao-Thai market and restaurant on Antioch Pike. The market side of the establishment offers an array of cheap wares and foodstuffs, from meat and seafood to spices, produce and cookware — it's the kind of place where you can pick up some dragonfruit, lychee, coconut juice, shrimp and bouillon cubes along with a nice big bowl for your homemade pho, all without breaking a 20.
The restaurant side of King Market offers up what its menu describes as "Thai Isaan-style and heavily Lao-influenced food." Among the handful of soups is a simple chicken noodle that stands out thanks to its rich flavor and great price — $8 gets you a big, steaming bowl full of savory broth, generous chunks of chicken, udon noodles, green onions and cilantro. While plenty of Thai spots serve a similar take on chicken noodle soup, few of them come with such a heaping helping of both light and dark meat. If you're looking for an extra kick, dress it up with a spoonful of chili oil from the little spice rack that lives on the table. It's a great option for those cold winter days when you just can't seem to get your bones warm, and if you're not into the chicken noodle, the thom ka and pho are reportedly delicious as well.
Open every day of the year — including, as the cashier told me on a recent visit, Christmas Day — King Market is the kind of charming little spot that our town is full of. It's the sort of place that gives Nashville its character, and we're lucky to have it.