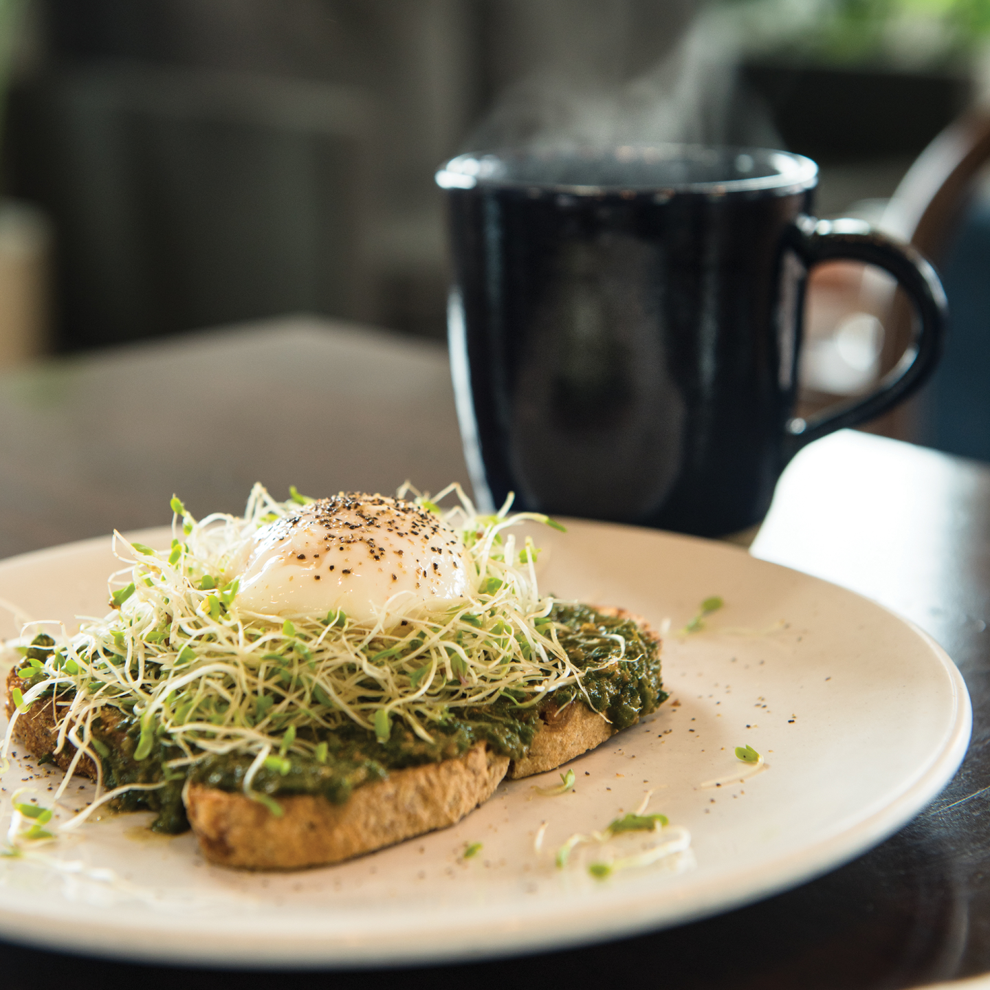 I've long been a fan of the nonprofit Harvest Hands. Located in the Napier neighborhood, the organization provides jobs for 16 students a year in its coffee and soap company. Teens learn the art of roasting coffee beans and handcrafting soap and other body products, plus they get to see a small business operate up close. The center also offers a free and robust after-school program for kids of all ages. 
I was delighted when Harvest Hands opened a coffee shop in Wedgewood-Houston, my neighborhood, last summer. Humphreys Street Coffee serves the organization's fair-trade, slow-roasted coffees in a gorgeously renovated church. And they'll make you toast — although the word "toast" is a disservice to these sweet and savory rectangles of goodness. The Local gets you a base of pesto topped with fresh alfalfa sprouts and a rich, flavorful poached egg, all on a slice of spent-grain toast. It makes a tidy breakfast. If I'm there for lunch or have a larger appetite, I like to pair it with The Natural, an elevated snack with sliced banana, almond butter, coconut flakes, chia seeds and cinnamon on pane Siciliano that's drizzled with honey. Nothing beats a creamy spread on crispy toast. I've also had The Fresh, with honey-lemon ricotta and seasonal fruit, and The Classic, with smashed avocado, crumbled feta, lime and pepitas. They're all simple, satisfying and filling. 
A slice will set you back $5 before tax, and two slices at $8 offer a great bang for your buck. Best of all, the cafe's profits are invested in the organization's programs for youth.