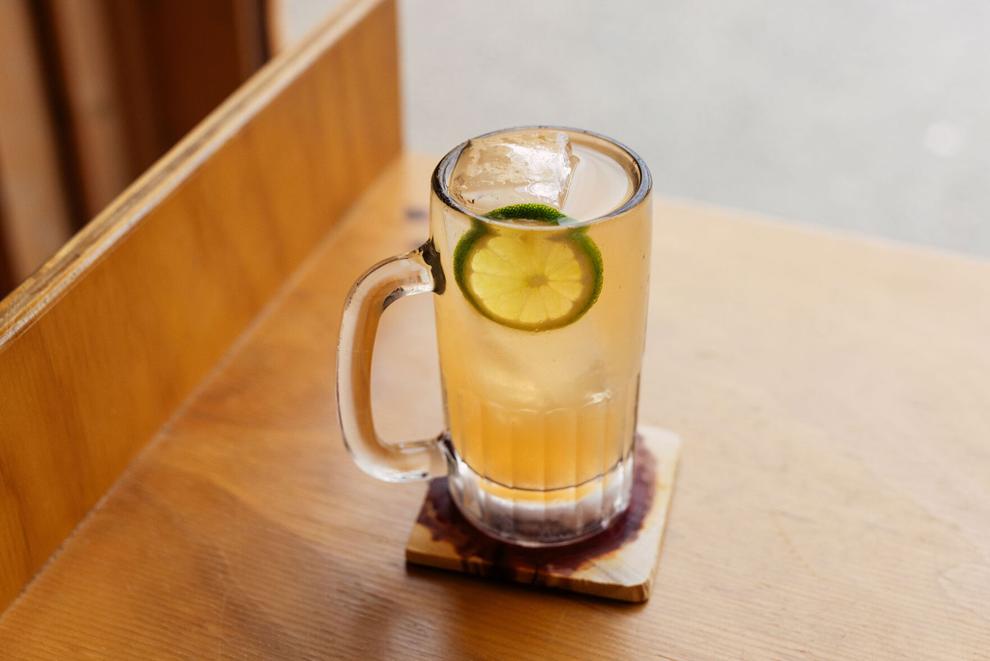 Hidden away at the eastern edge of the East Side neighborhood known as Talbot's Corner, Proper Saké Co. owner Byron Stithem's brand-new Rice Vice is a vibey, low-key oasis. It's nestled in among the myriad industrial spaces on Ambrose Avenue. Seek it out.
Nashville's only sake distillery, Proper Saké began brewing the fermented rice drink in a location near downtown in 2017. That spot is closed now, but with Rice Vice, Stithem & Co. continue to brew a number of sakes on site. You'll find those on the Rice Vice menu, along with an eclectic and well-curated selection of Japanese sakes you're not likely to see elsewhere. Aficionados will absolutely want to sample everything Stithem has on the house-made and Japanese-import menus.
In addition to a menu of small bites and a list of takeaway sake bottles, Rice Vice also offers a rotating selection of highballs. One they're likely to leave on the menu for a stretch is the Ginjo-ka, which makes for an incredibly refreshing summer-evening cocktail. Made with cantaloupe tepache, ginjo sake and lime, the Ginjo-ka is a light, bubbly, citrusy offering that goes down very smoothly. Almost too smoothly. Dangerously smoothly. It's good for the experienced sake drinker and the newcomer alike.
Rice Vice is a cozy and well-appointed space, open Wednesday through Sunday. Most nights you're liable to find Stithem and a bartender on staff, spinning vinyl and chopping it up with customers about Japanese culture and the ins and outs of sake brewing. Dip in and join them. You'll be glad you did.