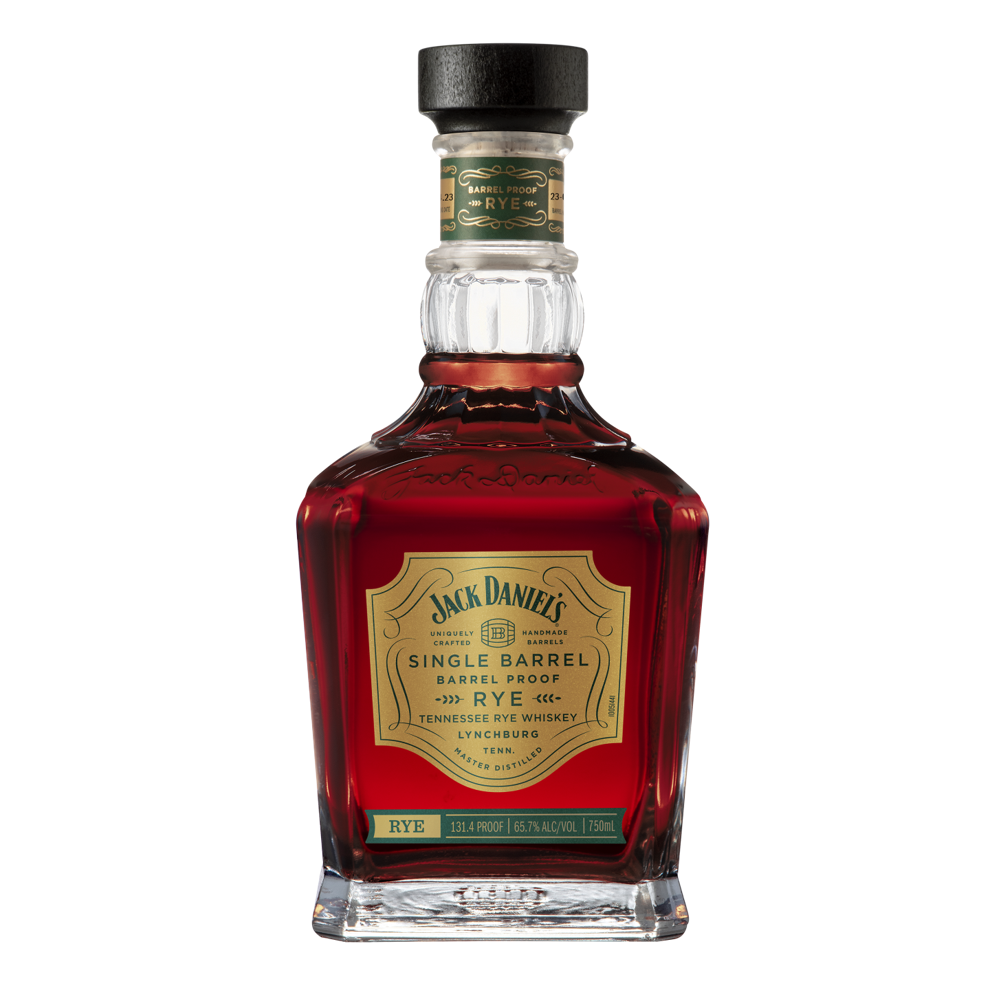 Rye whiskey from Tennessee doesn't get the same acclaim as versions from Kentucky, Indiana and even New York traditionally do, but we do have some really respectable rye spirits coming out of this state. Jack Daniel's aims to shine a light on their particular offering in the category with a new product that joins their annual release schedule, Jack Daniel's Single Barrel Barrel Proof Rye Whiskey.
Now, I can imagine the argument in the marketing department at Brown-Forman when someone first suggested the "double barrel" in the name, but it is actually correct and descriptive of the product. It does indeed come from single barrels instead of batches of barrels blended together. In fact, local liquor stores have staked claims to individual barrels for store picks to ensure that their product is completely unique from other stores' bottles.
And it is definitely bottled at barrel proof, including the sample that I received that clocks in at a hefty 137.3 proof level. Because each barrel is different, the proof levels you might encounter on store shelves could range from 125 to 145, so you might want to check the labels before purchasing if you're a big fan of the highest ABV you can find.
Jack Daniel's has released single barrel ryes in the past, but in very limited offerings primarily for stores and groups that wish to select their own special cask. With the addition of JD Barrel² Rye, this will be the first time that the product will be available across the country with annual releases at a completely reasonable price point around $60 per bottle, a bargain when you consider the proof premium.
The distillery has decided that only barrels from the highest parts of their warehouses are eligible to be a part of this program because these are usually the hottest racks that demonstrate the most extraction from the oak into the spirit. This amplified interaction between wood and whiskey is clearly evident in the amber color of the liquid and the wood-based vanillin notes on the nose.
It's a bit of a fool's errand to talk too much about the taste of the sample I received, because odds are that whatever bottle you might buy will have come from a different barrel which could have completely different characteristics and a unique proof level. Generally, I can guarantee that whatever you try will be hot thanks to the high ABV, but a couple of drops of water opened up my snifter quite nicely to reveal nice elements of caramel and grilled fruit like peaches or pineapple on the Weber.
The heat dissipated surprisingly quickly, giving way to a long white pepper finish. Even though the mash bill for this includes 70 percent rye, it didn't feature the sort of baking spice notes that you might usually associate with that grain. Instead, that high proof and extraction allow the barrel to take center stage fading away to a leathery finish. While it is available nationwide, it won't be around for long, so I suggest seeking out the barrel pick at your favorite spirit store soon.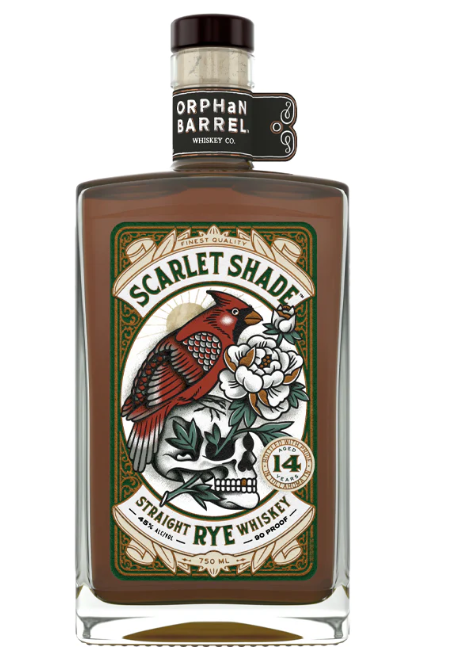 There's still more rye news for whiskey fans. Diageo came up with what they call The Orphan Barrel project a few years back as a way to showcase what their master blenders can do with small batches of random older barrels that they have chosen from the various distillery warehouses that they own. Some of these orphan barrels have been fantastic and voraciously sought after by collectors, but they have never released a rye whiskey in the series until now with the introduction of the new Scarlet Shade Straight Rye Whiskey.
Retailing in the $200 per bottle range, this will be a much more limited release than the new Jack Daniel's rye, but it is a completely different product. The spirit was originally distilled in Indiana — almost assuredly at mega-distillery MGP, known for spectacular ryes — before moving to Kentucky to spend 14 years in oak prior to release. 
The name refers the color of a cardinal, the state bird of both Indiana and Kentucky that appears on the label. (This time I can imagine the glee in the marketing department when someone discovered that serendipitous fact.) Scarlet Shade exhibits much more of the expected rye notes, probably owing to the fact that MGP primarily uses a mash bill that is 95 percent rye grain. So you can definitely detect baking spices, vanilla and butterscotch on the nose of this spirit. At 90 proof, there's not much singeing of nostril hairs either.
I also detected a lovely orange blossom aroma on the nose, but not as much oak. I don't know anything specific about the barrels that Scarlet Shade spent a decade-plus in, but I suspect that they were more toasted than charred. Think about the difference between a lightly toasted s'more vs. one that was completely ablaze when you blew it out, and you'll get an idea of how this might affect the whiskey.
On the palate, this is a lovely rye with lots of citrus and vanilla characteristics and a buttery, dark chocolate finish. Drinking it, I was fondly reminded of a chocolate chess pie from Harvey's bakery, but I'm probably too old for most of y'all to get that. But you should get this whiskey if you can find it and afford it, because it's another special Orphan Barrel winner!