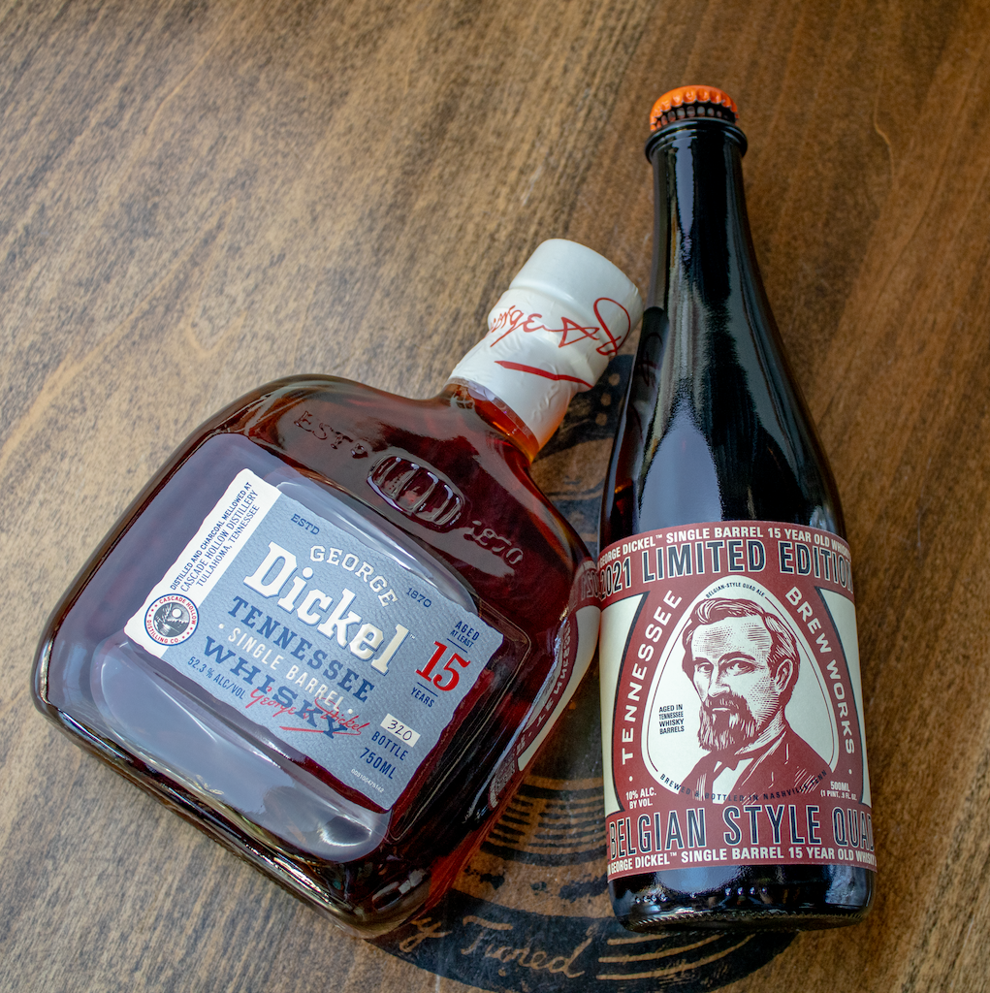 The brewers at Tennessee Brew Works are known for their collaborations with all sorts of entities: Tennessee's state parks, other breweries and distilleries. Some of these are one-offs, while others repeat year after year with some tweaks between annual editions.
One of TBW's most notable projects is the yearly collaboration with George Dickel Distillery, a five-year relationship that has produced some remarkable beers. For 2022, the brewery and the distillery have come together for a pair of beer offerings that were actually brewed way back in 2021 before spending months aging in used Dickel barrels.
Back then, Tennessee Brew Works created a Belgian-style Quad, a traditional Trappist beer with a hefty 10 percent ABV. (Those monks knew how to cram a lot of grain and alcohol into a brew!) The beer was then transferred into barrels that had previously held George Dickel Tennessee Whisky for 15 years. After that much time in oak, the character of the charred oak in the barrel that makes contact with the whiskey (and then the beer) has changed significantly over time. 
According to the official announcement, that time in oak contributed a dark mahogany color to the Quad as well as "notes of caramel and toffee, fig, plum and tobacco, balanced with a crisp oaky finish."
At the same time, Tennessee Brew Works also brewed an Imperial Porter, another high-alcohol beer coming in at 9 percent ABV. Already redolent of dark chocolate and roasted coffee like traditional porters, the Vintage 2021 Barrel-Aged Imperial Porter picks up extra notes of vanilla and caramel from its time in repose. 
The Quad has already been released at the TBW taproom, followed by Dickel's Cascade Hollow home in Tullahoma along with select retailers across the state. The Imperial Porter will follow at those same outlets beginning on Nov. 25, just in time to pair with leftover Thanksgiving turkey sandwiches. Drink them right away, or they should stand up to cellaring over a long time, when they will only gain more nuance and complexity.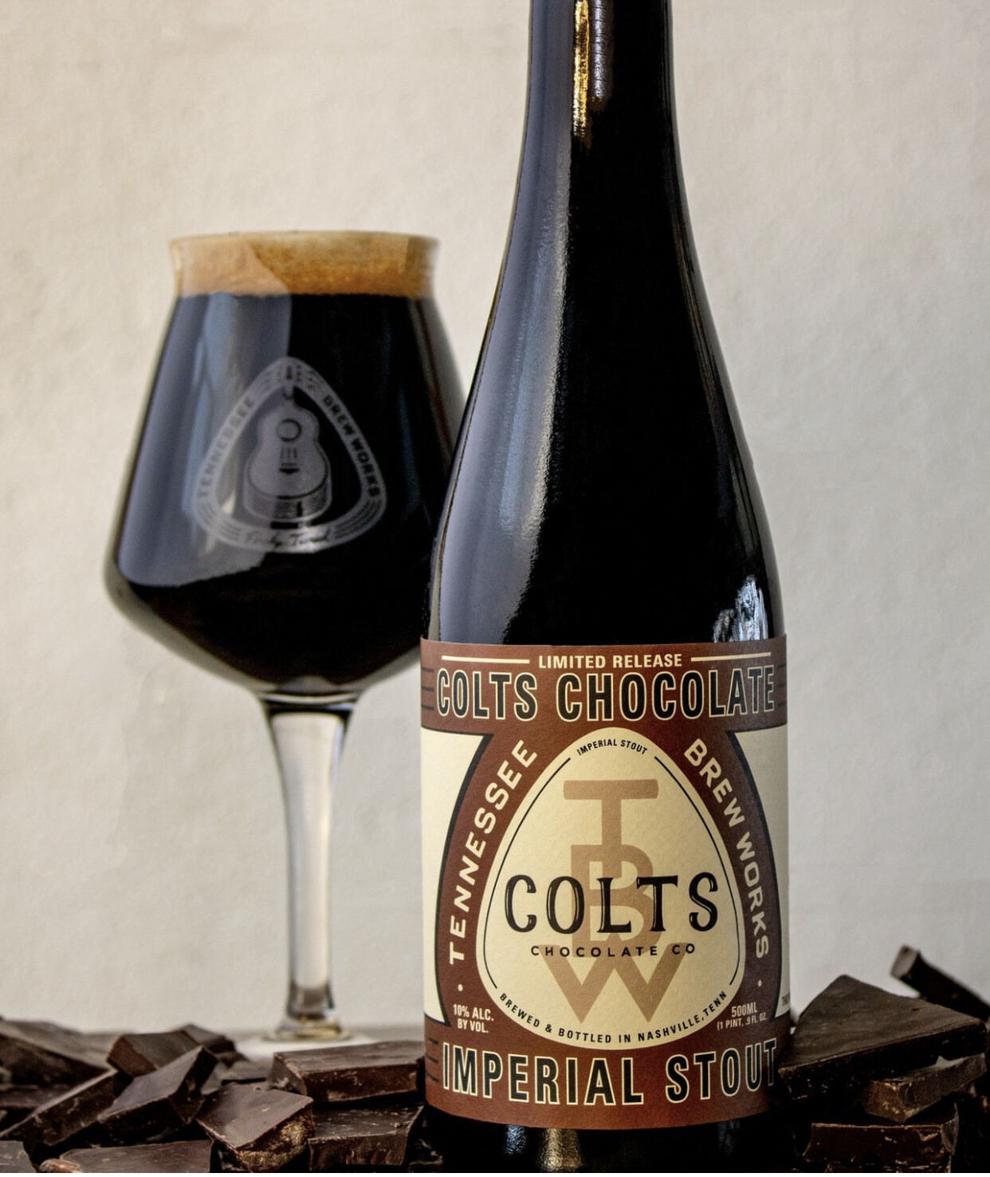 Another notable annual collaboration at Tennessee Brew Works is their relationship with local chocolatier Colt Bolts. TBW has created another robust beer with Colts Imperial Stout, a 14% ABV dark beer with lots of dark chocolate and roasty, nutty character. It's now available on draft at the the brewery's taproom at 809 Ewing Ave. or in 500-milliliter bottles to go with a limit of two bottles per transaction. If you're looking for a dessert beer to accompany that holiday pecan pie, this should be a winner.
Finally, Tennessee Brew Works' other collaboration is with ... well, Mother Nature, as they release King Chestnut and American Brown Ale. This 5.6 percent ABV brown ale draws attention to the plight of the American chestnut, once known as the "King of the Forest" because it dominated Tennessee forests until a blight killed 98 percent of the native population in the early 1900s. The American Chestnut Foundation has worked to create and spread blight-resistant trees in an effort to revive the chestnut population across the region.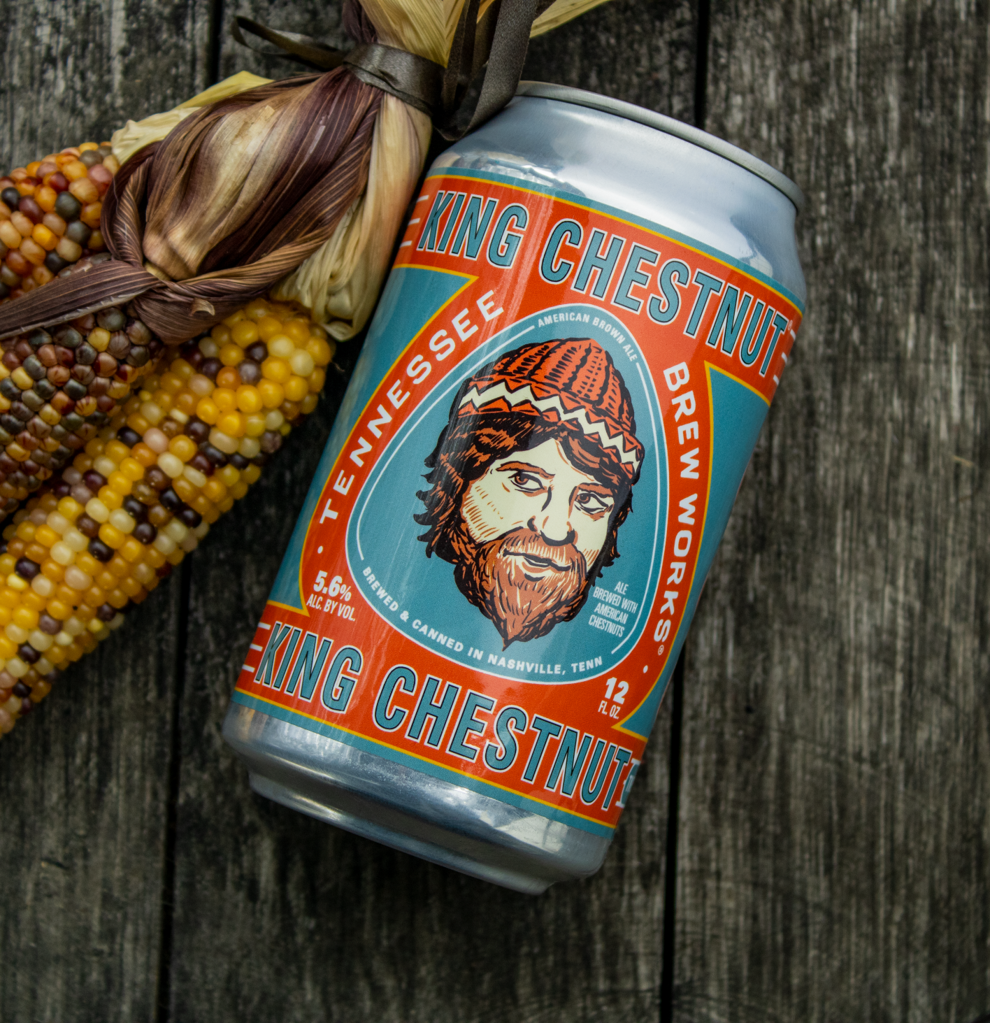 Tennessee Brew Works has created this new brown ale with American chestnuts in the brew, and the nutty result might just be your pumpkin pie pairing for the holidays. King Chestnut is available on tap at the brewery and in cans at many beer sellers around the region.
Cheers!