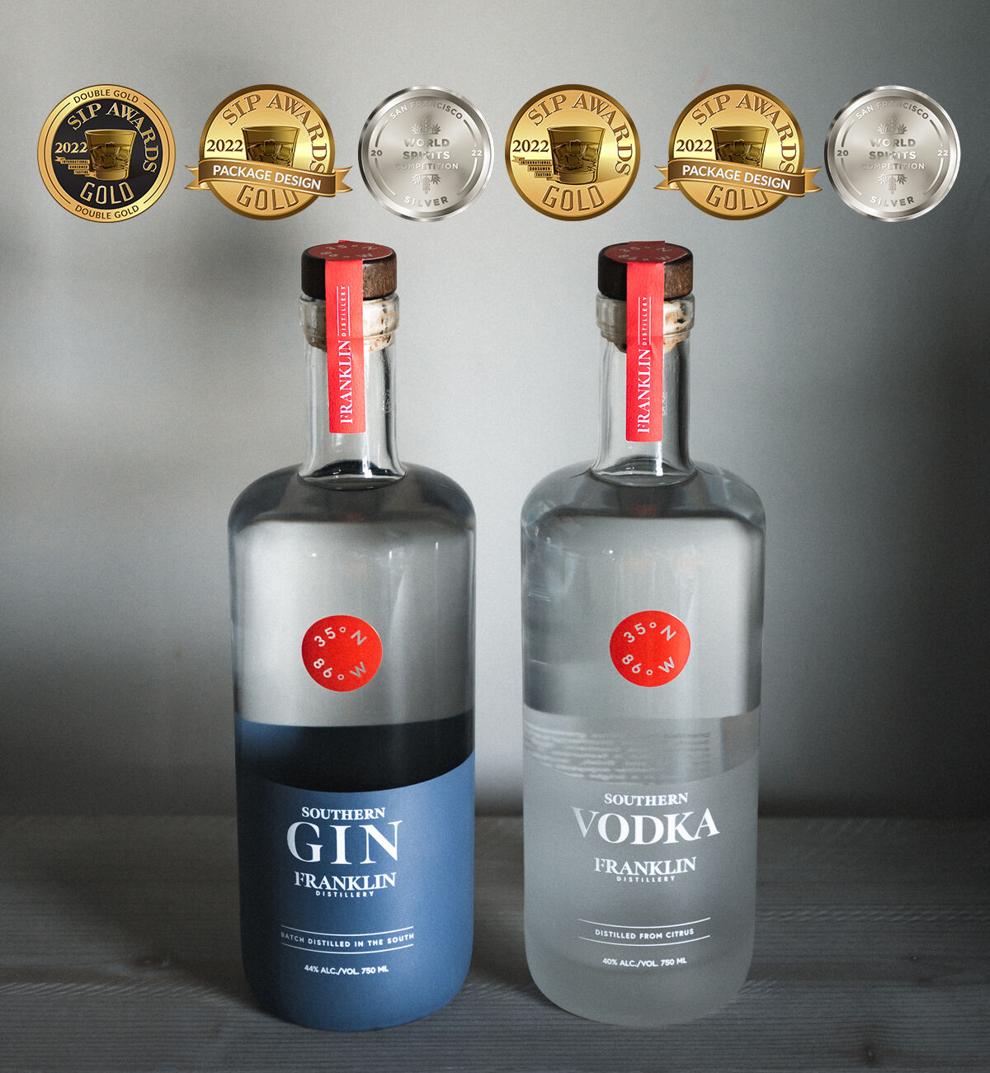 The news is all good when it comes to beer in spirits in Nashville lately. First off is the word that Franklin Distillery Co. has won another award, this time from the Spirits Business Gin Masters Awards taking a silver for their Southern Gin. I had the opportunity to sit down with FDC founders Michael Stainbrook and Michael Ward recently and came away really impressed with their vision and their spirits.
They met through their wives, who were neighborhood friends. Both Michaels shared an interest in homebrewing, but really wanted to get into distilling. The problem was that you can't legally just set up a still in your garage and start making hooch. After experimenting with various botanical additions to vodka in an attempt to craft something akin to gin, they hit on a recipe that they loved and which featured ingredients mainly sourced from the South.
Of course, by law, juniper has to be the primary flavorant of gin, and you don't see many junipers around these parts. So they import that along with some black tea. The rest of their 15 botanicals come from the South, including orange blossom and lime from Florida, along with other roots, woods and floral elements from even closer to home.
Their experiments with botanicals macerated in vodka have now been scaled up from science lab droppers to 500 bottles at a time produced in partnership with Pennington Distilling Co. Because PDC has the still and the distilling license, they are the distillers of record, using Franklin's recipe for their Southern Gin. Then the Michaels take over at the point of distribution as the wholesaler.
The result is a really lovely gin that changes from beginning to end of each sip, nicely balanced without any particular botanical taking over the flavors. Their other main product is (I can't believe I'm typing this) a pretty unique vodka. I'm from the seen one/seen them all school when it comes to most vodkas, a spirits category that by government edict is supposed to be "a type of neutral spirits so distilled, or so treated after distillation with charcoal or other materials, as to be without distinctive character, aroma, taste, or color." Under that definition, how can a vodka truly stand out?
Franklin Distillery Co. has found a way to accomplish that by again concentrating on Southern ingredients. They sought out a company that collects "ugly" fruits from large farming operations, the ones you probably would never pick up in the produce section of your local grocery. This company aggregates these lemons, limes, grapefruits, oranges, etc. and processes them into the essence of their aromas that they sell to perfume and candle makers. 
Franklin Distillery Co. buys mixed citrus syrup as a by-product of that process and distills the fructose into a neutral spirit. Although the color and the vast majority of the aromas and flavors are stripped in the vodka-making process, the oils from the peel manage to hang in there to offer a hint of citrus and a really nice mouthfeel.
Liquor stores and local bars are reacting well to Southern Gin and Southern Vodka and the story of FDC. Madeline Smith of Gray & Dudley at the 21C Museum Hotel downtown is a particularly ardent evangelist for the brand, and she was kind enough to share a recipe for one of the bar's most popular cocktails, the Iris. You can make it with gin or vodka (I think gin is a little more interesting,) and the floater of Creme de Violette is a great complement to the botanicals of the gin. Make one at home or let Madeline do the work for you at her bar!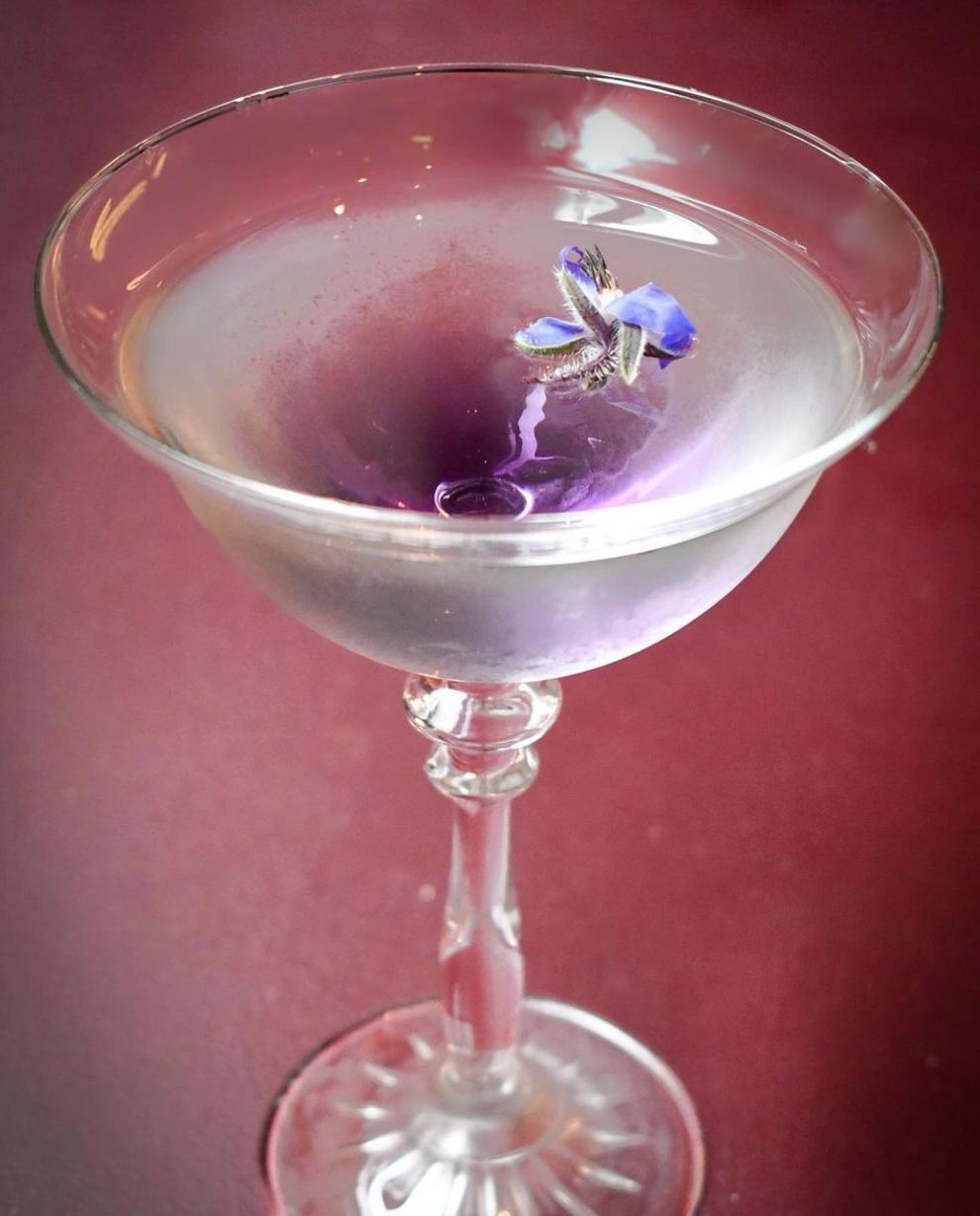 "The Iris" 
courtesy of Gray & Dudley, created by Madeline Smith
2.75 oz Franklin Distillery Southern Vodka or Gin
.25 oz Lofi Sweet Vermouth
.25 oz Creme de Violette (Float)
Served in a coupe with a borage garnish
If you'd like to sample the gin and vodka from Franklin Distilling Co. and meet the team behind the brand, they've set up a pretty aggressive schedule of tasting events over the next few weeks, including the first one which is dangerously close to the Scene's office! Drop by and say "hi."
July 21, 5-7 PM. 12th and Pine - 315 12th Ave S, Nashville, TN 37203
July 22, 12-3 PM. Cool Springs Wine & Spirits - 1935 Mallory Ln, Franklin, TN 37067
July 23, 4-7 PM. Priest Wine + Spirits. 3688 Bell Rd, Nashville, TN 37214
July 23, 3-6 PM. Bluegrass Beverages - 553 E Main St, Hendersonville TN 37075
July 29, 3-6 PM. Westside Wine & Spirits -188 Front St, Franklin, TN  37064
July 30, 3-6 PM. Green Hills Corkdorks - 4009 Hillsboro Pike, Nashville, TN 37215
August 5, 3-6 PM. Iroquois Wine and Spirits. 7063 US-70S, Nashville, TN 37221
August 5, 4-7 PM. Madison Beverage Warehouse - 131 Gallatin Pike S, Nashville, TN 37115
August 6, 3-6 PM. Last Chance Liquors. 837 Dickerson Pike, Nashville, TN 37207 
August 12, 4-7 PM. Pour Vous - 263 Indian Lake Blvd, Hendersonville, TN  37075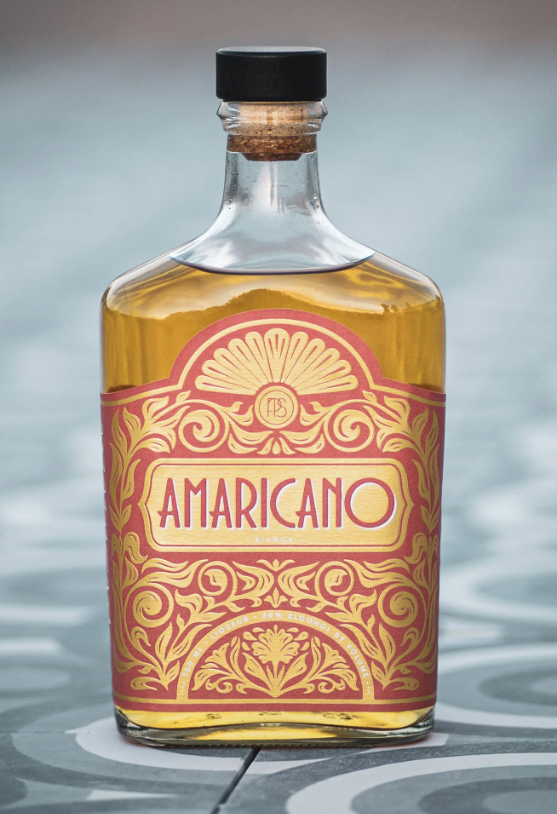 August 13, 2-5 PM. Radnor Wine and Spirits. 2635 8th Ave S, Berry Hill, TN 37204
I discovered a new spirit brand new to Tennessee recently, this time a unique product line from a Seattle-based woman-owned distillery. Fast Penny Spirits is the maker of Amaricano and Amaricano Bianco, award-winning amari distilled from west coast grapes.
The name is a portmanteau of "amaro" and "American," reflecting that it is a domestic example of the traditionally European botanical spirits. Founder Jamie Hunt infuses the distilled grape juice with 45 organic botanicals to create rich, herbaceous amari. Delightful to drink straight up, both products are also interesting substitutes for traditional amari and vermouths in many cocktail recipes.
Mix, stir over ice and strain 2 ounces of Amaricano Bianco with one ounce of gin and a few dashes of lavender to make a Moonstruck, a floral take on a wet martini. Or sub a double portion of Amaricano Bianco for the Campari in a traditional Negroni recipe to turn the traditionally bitter drink on its head as a more herbaceous version. The darker Amaricano is a delicious addition to a couple of shots of espresso with some orange bitters to take the edge off a morning or kick off an evening meal.
In addition to seeking to revolutionize the domestic amari industry, Fast Penny is dedicated to stirring up positive change. Their Pretty Penny give-back program was ingrained in their business model from the start and contributes 3% of bottle revenue to elevate women in business, local communities, and the industry. Look for Amaricano in local spirits stores and bars and give it a try!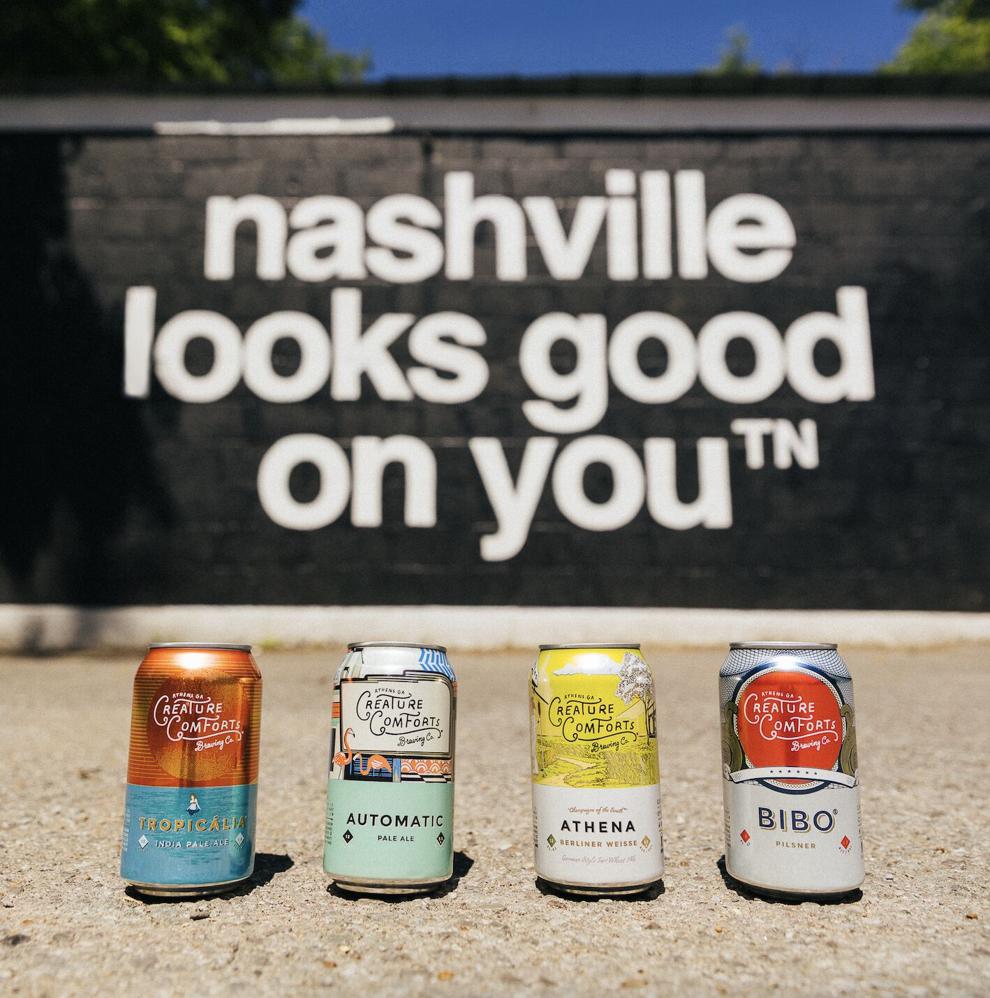 Finally, there's a new line of beers in town, possibly the best thing to come from Athens, GA to Nashville since R.E.M. appeared at Sarratt in 1982. Creature Comforts Brewing Co. has been a popular Georgia beer for almost a decade, known for their wide range of stylistic offerings, both as seasonal specials and year-round beers. 
Now they're bringing the fun to Nashville, courtesy of their distributor Lipman Brothers. Initially, they'll be offering four of Creature Comforts' year-round core beers that run a gamut of styles. The quartet are included in a variety 12-pack if you'd like to sample them like I did. I started with their Bibo Pilsner, a crisp peppery lager with a hint of lemon that I really enjoyed. Second up was their Athena Berliner Weiss. (It's almost like they came up with the name to bring it to the home of the Parthenon!) Athena has a sturdy, foamy head (the beer, not the goddess or the statue,) and I felt like the tart, food-friendly German-style wheat beer was true to style, although not exactly my favorite.
Next up was a pint of Creature Comfort's Automatic Pale Ale, a pleasantly hoppy and aggressively bitter example of the style with really nice floral and piney elements. At 5.5% ABV, it's also not too crazy to think you could drink more than one or two of them at a sitting. I found it really refreshing. The final offering in the variety pack was Tropicalia IPA, a fruity, juicy beer that was bitter, but not biting. Peppery and citrusy, it hits squarely where a lot of beer-drinkers' tastes are currently.
Keep an eye out for these and some of Creature Comforts' seasonal offerings as they begin to populate beer shelves at stores and coolers at bars. Now if we could only get R.E.M. back together!