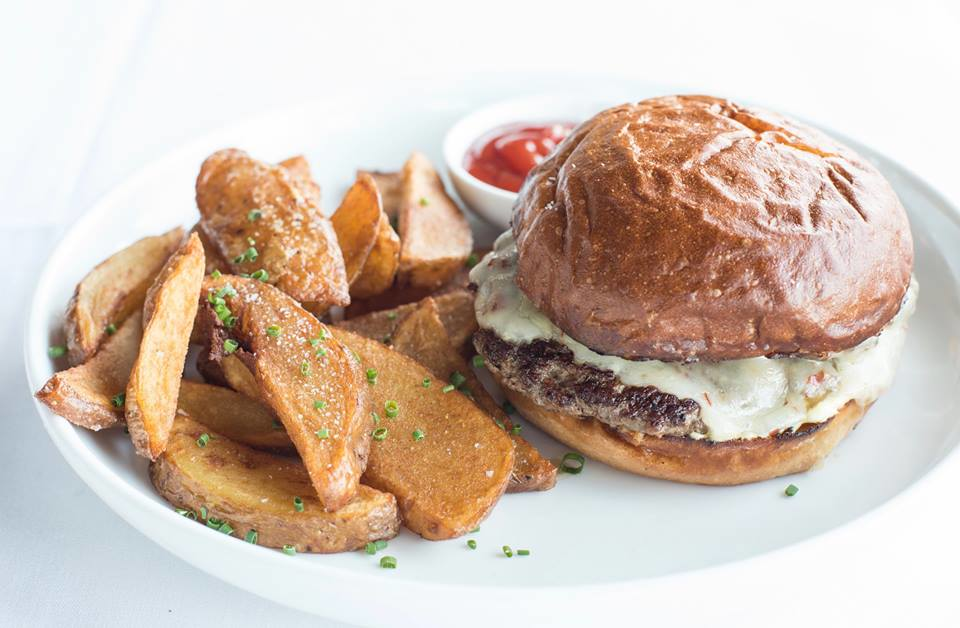 One of my New Year's resolutions is to pay more personal and public attention to restaurants that deserve it but may not be the newest or hottest properties. I like to say that we as Nashvillians often eat like crows, fixating on whatever is bright and shiny. But last year's headlines featured several old stalwart restaurants giving up the ghost, so if we don't continue to vote with our wallets for some of the independent restaurateurs that have been instrumental in the development of our culinary scene, we'll most likely see more Rumbas turning into mattress stores and Mad Platters being reborn as Vui Baby's Biscuit Cheeserie and Juice Bar.
While any time is a great time to visit an old favorite, the Nashville Originals group of independent restaurants organizes two special opportunities to patronize these spots with their Restaurant Weeks where the participating eateries offer special prix-fixe menus at reduced prices. The next Nashville Originals Restaurant Week will be Jan. 16-22, and the individual menus are still being finalized. So check back here for more info and visit the Originals website where they will be posting the menus as they are submitted.
The first old-school favorite which I revisited recently was 360 Bistro in West Meade. (Or heck, it could still be called the edge of Belle Meade, but since I grew up nearby, I'll go with the less pretentious neighborhood moniker.) Ever since it opened more than a decade ago, 360 Bistro has been a favorite of local wine lovers who appreciate their interesting list and creative takes on seasonal cuisine. But every time I've visited through the years, I've noticed that the demographic among customers skews a little, how shall I say this nicely, more mature than most other restaurants around town. Like black-and-white television old.
For a long time, I figured that this was just a reflection of the graying of that particular suburb, since the parents of most of my friends from my youth still live there, but very few friends my age have settled there to raise their families. But then I noticed the phenomenon that even the crowd at Sperry's is getting younger, as a new generation of eaters have learned to enjoy the charms of that particular cozy steak and ale emporium. And not in an ironic way even.
Then Sam's opened an outlet of their sports bar chain right across the street from 360 Bistro, and you'd have thought that the residents of West Meade had been waiting their whole lives for a place that served beer, chicken wings and burgers within view of a sporting event on television. (Not like the Sportsman's hasn't been sitting there a block away for a generation or anything. …) I mean, the opening crowds were so huge that people were parking their cars along Highway 100 and walking to the restaurant. Trust me when I say that West Meaders don't normally park and walk anywhere unless it's for Steeplechase or The Boulevard Bolt.
So customers do exist in the area, and they are hungry. Why don't more of the younger ones visit 360 Bistro more often? Let me make a case why they should. First of all, there's a big parking lot right next to the restaurant. As trivial as that sounds, removing that irritant means you could probably drive from anywhere west of Vandy to 360 Bistro faster than you could find a legal parking spot in 12 South or at the end of Murphy Road.
Second, the space — 360 Bistro is a really cozy restaurant with flexible seating options for a couple who just wants to share a glass of wine or an excellent cocktail at the bar to secluded booths and a private wine room where you can host a full-blown dinner party for up to 28 people. The bar is especially welcoming during happy hour 4-6 p.m. during the week with all sorts of drink and wine specials for $6.
Point No. 3 is the staff. General manager Brett Allen has been one of the most knowledgeable and professional operators all the way back to when he used to run The Wild Boar. He is especially well-versed in the world of wine, having run the programs at The Wild Boar, F. Scott's, Prima, Josephine and various retail locations in his career, so he is particularly well-suited to work at a oeno-centric spot like 360 Bistro. Ashley Thompson is the assistant GM and another longtime employee who has run the bar program in the past. Together they manage a beverage program that has consistently won major awards from Wine Spectator magazine.
Owner Nick Jacobson has hired some really good chefs to work in 360 Bistro's kitchen over the years, and his current choice should be familiar to Nashville diners. Chef Will Uhlhorn has worked in excellent restaurants around the country before settling in Nashville, where he earned a vaunted local reputation cooking at F. Scott's, Table 3 and Miel. His menu of modern American cuisine changes often, practically daily, but focuses on local seasonal ingredients whenever possible.
On my latest visit, Ulhorn's menu was hitting on all cylinders ,from a fantastic appetizer of whipped goat cheese with marmalade, garlic toast and pancetta, to a perfectly cooked piece of striped bass served over braised pine nuts, a preparation I had never seen before but which reminded me of farro, except softer and more flavorful. Discovering a new dish like that reminded me why we don't do all of our cooking at home.
Despite the creative dishes and the use of premium local ingredients, I didn't find the prices to be way out of line, with entrees in the $18-$30 range including side dishes or with large-format shareable sides available for $8. (Get the Brussels sprouts with bacon dijonette!) If you're not looking to commit to quite that expensive of a meal, 360 Bistro is also open for lunch, a detail that I always forget. Their double-stack brisket burger is definitely a neighborhood favorite for those who have a better memory for details than I do. And the bistro's Vinotemp machine means they can offer some really spectacular wines by the glass that you just won't find anywhere else, except possibly by the bottle.
Always wanted to try Grange, Penfold's cult wine from South Australia? You can at 360, albeit at $45 for a 3-ounce pour. Feeling flush and want to sample a Chianti from 1971? This you can do. They also have a deep list of ports, madeiras and sherries, some of which are probably older than you are. Their wine list lives on an iPad system, which is a fun way to browse and learn more about their offerings.
So think about 360 Bistro the next time you want to enjoy some excellent food and interesting wines. I'll wager you won't be disappointed. And I will continue to visit off-the-radar restaurants this week. Tomorrow: not an oldie, but definitely a goodie.
6000 Highway 100
615-353-5604