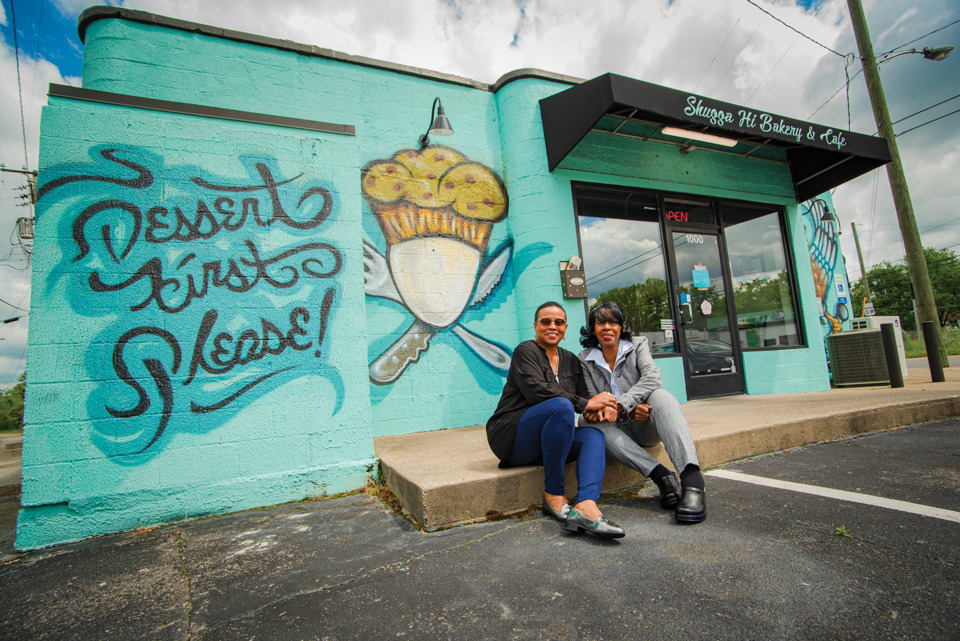 Some days it doesn't feel right to write the fun stuff. In a week marked by unrest across the country and specifically in Nashville, we're getting a front-row seat to how far we haven't come as a society in the past 25, 50, even 100 years. Watching the news is disheartening, infuriating, exhausting, scary and pretty much every other emotion in between.
It's hard to know what to do in times like this, but there's one thing we all have to do, and that's eat. The decision of where to order takeout may feel small, but it isn't. Small businesses need your support now more than ever, which is why we started Today's Takeout Picks in the first place. Ordering food from black-owned businesses is a simple way to show your support to the African American community (and to make your family pretty darn happy in the process). Below is a list of 50-plus black-owned spots in Nashville proper that are open now.
Thanks to everyone who put in work identifying these businesses on Instagram and beyond: Nashville Black Chamber of Commerce, Dino's, etc. Let us know in the comments who we're missing. Then get to ordering. 
#BlackLivesMatter #BlackBusinessesMatter #CarryOutAndCarryOn 
---
Cupcake Collection (Sunday-Friday)
Doll's Family Cafe (Postmates, DoorDash)
Ed's Fish House (Thursday-Saturday)
Ghot Wingz (Tuesday-Saturday)
IT'Z A Philly Thing (Wednesday-Sunday)
Jamaicaway (DoorDash, Grubhub, Postmates)
Lafayette Soup Company (Richland Park Farmer's Market)
Local Distro (Tuesday-Saturday)
Seafood Sensation (DoorDash)
Shugga Hi Bakery & Cafe (Friday-Saturday; Uber Eats) 
StrikeOut Wingz (Grubhub)
The Tasty Wheel (Postmates, Grubhub, DoorDash)
Vege-licious Cafe (Tuesday-Saturday; Chow Now)
Wildman Smoothies, Soups & Salads