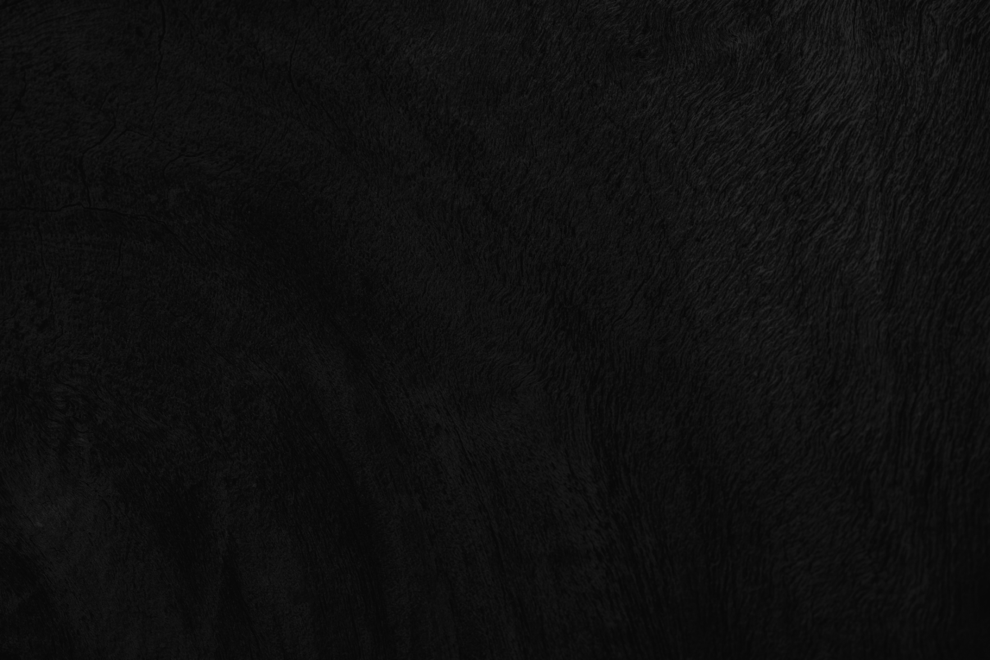 Much of the restaurant industry has had to rapidly change its business model due to COVID-19, and we're highlighting the Nashville places that are attempting to stay open. Each day we will give you a critic's pick for a restaurant and a dish, as well as a running list of restaurants still open that you can support. Today: Nothing.
Ever since the pandemic began, the hardworking staff of writers and freelancers here at the Scene have tried to shine a spotlight on locally owned restaurants that offer carryout and delivery options as a public service to both our readers and these important members of the Nashville hospitality community who need a hand. In the face of the ongoing protests for addressing systemic racism and police brutality aimed at Black and brown communities, my colleague Ashley Brantley took her spot in our rotation of picks to specifically highlight Black-owned businesses that offer some sort of carryout service, an important resource to those looking for yet another way to support a cause and these restaurants.
But since then … ? Well, I published an already scheduled pick pointing out the fine carryout options at a popular downtown version of a British pub. While I still recommend the fish and chips at Fleet Street wholeheartedly, I have to admit you can't get much whiter than that. I get it. This is hard. We've already done dozens of these takeout picks, and the fatigue is real. We all have a lot of stuff going on now, not the least of which includes marching and protesting and doing whatever we can to draw attention to the Black Lives Mater movement. But we can and need to do better. So I tried.
Usually, we try to use this space to describe a particularly successful carryout or delivery experience, but today I'm going to tell you the story of a (actually, mainly my) total failure. I won't name the business that I tried to order from, because the shortcomings were 95 percent mine, and certainly not worthy of casting shade when we're trying to shine light. But it does include shortcomings of using a third-party delivery service to support a local business. Here's what happened:
First of all, it was a Tuesday. I don't care what restaurants may be trying to do when they declare it "Takeout Tuesday" — it's a shitty day to try to order out. If you choose to carryout instead, your options increase a bit — but my first mistake was setting limitations on how I wanted to receive my food. I wanted to stay home so I could watch the news coverage of George Floyd's funeral as I'd been working all day during the live coverage. Then I added another constraint by specifically searching for a restaurant that offered services through Uber Eats, because, hey, I had a discount code.
Going through Ashley's list, I discovered many of her recommendations either don't serve dinner, don't offer online ordering, aren't open on Tuesday, don't offer any delivery (much less with Uber Eats) or are so specific in their food offering that it just doesn't make sense to order from them if you're looking to feed a family. (I mean I love cupcakes and all, but I can't make an entire dinner out of them.) After searching and clicking, I found a place that fit all my admittedly overly stringent criteria. I opened the menu online and put together an order, and then opened my Uber Eats app to place the order because I heard that they were waiving the delivery charges on Black-owned restaurants (they weren't) and were offering a curated list of these restaurants in an effort to drive business to these spots (they weren't).
It stung a little to see a 20 percent increase in all the menu prices on the Uber Eats app, but it was all part of the experiment. Add on the service charge, delivery fee, a 25 percent tip to the driver, an optional additional donation straight to the restaurant (because I could and should), taxes, title and registration, and I was looking at almost $50 for a meal that would have been about half that if I'd actually driven into a neighborhood. That ticked me off until I thought about it for a minute and realized, THAT'S MY OWN DAMN FAULT!
Part of patronizing Black-owned businesses is directly interacting with their owners, employees and customers. Depending on Chad in his Mazda to drop off my meal at my front door without even taking the time to open the door and say thank you to him is chickenshit on my part.
Unfortunately, this experience got worse, and I was weak. At the end of the ordering process, Uber Eats flashed me a quick message that the restaurant I had found was "no longer accepting orders today." What the hell did that mean? "No longer"? So I'm good? Just nobody after me? Uber Eats was more than happy to accept my order and tell me to wait for tracking information, and they dinged my credit card immediately for the full cost of the meal. But after staring at my phone's screen for an hour, nothing had changed on the order status. OK, I'll call the restaurant directly. I got an answering message that said if I wanted to order, I should go to the restaurant's website, and that they weren't accepting any orders in the restaurant at this time. And that their mailbox was full. So I couldn't actually speak to anyone. Again, mostly my fault, because I insisted on delivery through an ancillary service that wasn't even the restaurant's preferred method of delivery. I found out later that the restaurant wasn't even open because of some extenuating circumstances.
Hangry and frustrated, I canceled my order on Uber Eats (still waiting for that refund, seriously, screw those guys!) and ordered a salad and a pizza from a favorite Midtown restaurant. It arrived in a half-hour for a $1.99 delivery charge and was perfectly fine. But damn it, that's not what I started out trying to do!
I know it's tough to invest in businesses right now, but hopefully restaurants come out of the pandemic with better tools at their disposal. Sometimes, it's not as easy to order from Black-owned restaurants, thanks in large part to third-party ordering apps that make it more difficult. You may not be able to eat exactly what you want, when you want it, delivered to your comfy bubble by Chad. You might have to embrace the concept of a restaurant that serves everything on their menu, both savory and sweet, in an ice cream cone. Trust me, you'll be rewarded by that effort. But you might also have to fire up Google Maps and figure out how to drive to a neighborhood where you've never been before. You might have to pay in cash. You might not be able to sit down in a dining room that was designed by a famous architect featuring a lot of recovered barnwood. But we all need to do better. 
I've never felt more disappointed (in myself) while eating a really good pizza. It's hard, but we need to do better.
#CarryOutandCarryOn
---
Below is a list of Nashville restaurants (with links) remaining open for takeout and delivery during the COVID-19 shutdown. While some may have had existing relationships with delivery providers, most of this list are offering the service for the first time. Most offer curbside pickup, but check when you order. As this list is a moving target, please leave any changes, suggestions or omissions in the comments.
Places with takeout or delivery as of Thursday, June 11
12South Taproom (Postmates)
312 Pizza Co. (Grubhub)
51st Deli (Uber Eats, Grubhub, Postmates)
51st North Taproom (11am-8pm, Thursday-Sunday)
Adele's/The 404 Kitchen (Friday-Sunday)
Arnold's Country Kitchen (Most delivery services)
Barista Parlor (Postmates)
Barr's Music City Soul Food (Uber Eats, Tuesday-Sunday)
Big Bad Breakfast (DoorDash, Uber Eats)
Biscuit Kitchen by Loveless Cafe
Black Dynasty via Bar Sovereign
The Bluebird Cafe (Grubhub)
BoomBozz West (DoorDash)
Brightside Bakery (Ordering open at 3 p.m. Tues-Sat for next-day pickup Wed-Sun)
Burger Joint (Uber Eats, Grubhub)
Caffé Nonna (Uber Eats, Postmates)
Carniceria y Taqueria Don Juan
Central BBQ (DoorDash, Postmates)
Cinco de Mayo (9 locations)
Char (Postmates)
Cilantro Mexican Grill (Eighth Avenue location)
City Winery (Grubhub, Uber Eats)
Corner Pub (DoorDash)
Cupcake Collection (Sunday-Friday)
Doll's Family Cafe (Postmates, DoorDash)
Double Dogs (Uber Eats, Grubhub, Postmates)
Eastern Peak (Uber Eats, Grubhub)
Ed's Fish House (Thursday-Saturday)
Ellington's Mid Way Bar & Grill
Far East (Postmates)
Farm Burger (DoorDash)
Fat Kat Slim's (Uber Eats, Grubhub)
Fido (ChowNow)
Five Points Pizza (Postmates)
Folk (Postmates)
Frothy Monkey (Postmates, Uber Eats)
Ghot Wingz (Tuesday-Saturday)
Green Chile (Friday-Sunday)
Hattie B's (Uber Eats)
HoneyFire Barbeque Co. (Grubhub, DoorDash)
Hugh Baby's (DoorDash)
Hunters Station (The Grilled Cheeserie, Vui's Kitchen, Hugh Baby's, Tacos Aurora, Citizen Kitchen)
IT'Z A Philly Thing (Wednesday-Sunday)
Jack's Bar-B-Q (Trinity Lane location only)
Jamaicaway (DoorDash, Grubhub, Postmates)
Jonathan's (Grubhub)
Josephine (Postmates)
Korea House
Lafayette Soup Company (Richland Park Farmer's Market)
Las Palmas (DoorDash)
Local Distro (Tuesday-Saturday)
McDougal's (Hillsboro Village only)
Miss Saigon (All delivery services)
M.L. Rose Craft Beer & Burgers (Postmates)
Moto (Uber Eats)
Nicky's Coal Fired (Postmates)
North Italia (DoorDash)
Nectar Urban Cantina (Grubhub, Uber Eats, Postmates)
Nomzilla! Sushi Et Cetera (Uber Eats, Postmates)
Pancho & Lefty's (Uber Eats, DoorDash)
The Party Line (Julia Sullivan's catering service through Strategic Hospitality)
Party Fowl (Uber Eats)
PDK Southern Kitchen and Pantry
Pinewood Social (Postmates, Grubhub, Uber Eats)
Pork Belly Cafe (Uber Eats, Grubhub, Postmates)
Prince's Hot Chicken (Nolensville Road)
Proper Bagel (Takeout & delivery only)
Red Bicycle (Postmates)
Red Perch Monday-Friday, 11 a.m.-2 p.m.
Red Phone Booth (DoorDash, Grubhub, Postmates)
Riddim N Spice (Postmates,DoorDash)
Rolf and Daughters (Postmates)
Rosemary & Beauty Queen (Postmates, Uber Eats)
Rosepepper Cantina (Postmates)
Saint Anejo (Uber Eats)
San Antonio Taco Co. (DoorDash)
Seafood Sensation (DoorDash)
Shugga Hi Bakery & Cafe (Friday-Saturday; Uber Eats) 
Slim & Husky's (DoorDash)
Southside Grill (DoorDash)
StrikeOut Wingz (Grubhub)
Subculture Urban Cuisine & Cafe (Uber Eats, Grubhub, DoorDash, Postmates)
Sushi Circle
Sweet 16th (Tuesday-Saturday, 8 a.m.-1 p.m.)
Tacos y Mariscos Lindo Mexico
Taj (Uber Eats)
TailGate Brewery (Postmates)
The Tasty Wheel (Postmates, Grubhub, DoorDash)
Taziki's (Postmates, Grubhub)
TennFold (Grubhub, Postmates)
TKO (Postmates)
Tower Market and Deli (Grubhub, Postmates, DoorDash, Bite Squad)
Union Teller (Uber Eats, DoorDash, Grubhub)
Vege-licious Cafe (Tuesday-Saturday; Chow Now)
Virago (Uber Eats)
Von Elrod's Beer Hall & Kitchen 
VN Pho & Deli
Walden (Postmates)
The Wild Cow (Postmates, DoorDash and Chow Now)
Wildman Smoothies, Soups & Salads
'Za Wood Fired Pizza (Grubhub)