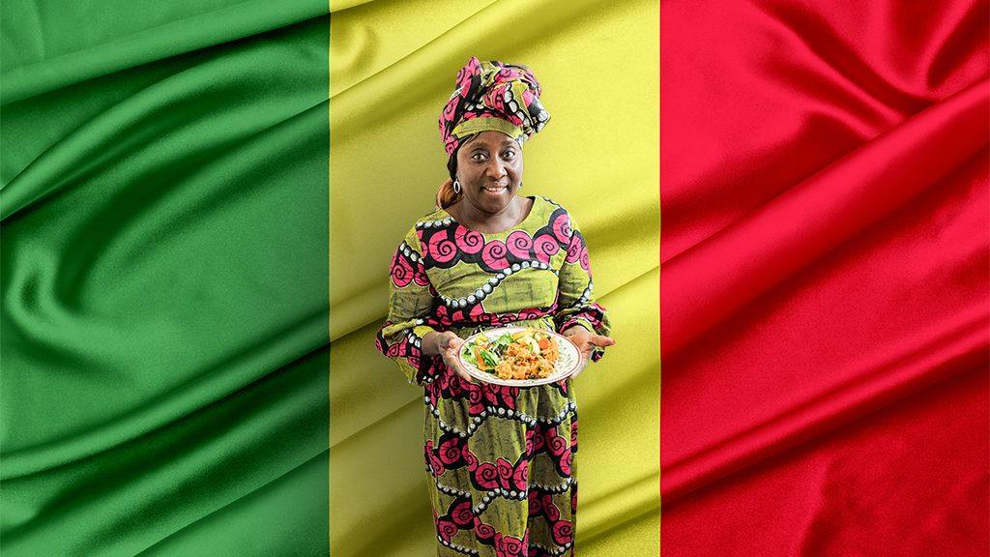 Much of the restaurant industry has had to rapidly change its business model due to COVID-19, and we're highlighting the Nashville places that are attempting to stay open. We will give you a critic's pick for a restaurant and a dish, as well as a running list of restaurants still open that you can support. Today: Gigamunch
In these times of increased dining at home, meal preparation services are seeing a big bump in business. These can come in several forms. There are the national subscription meal-box services like Sun Basket, Hello Fresh and Blue Apron, which send all the ingredients and a recipe to prepare a reasonably healthy and delicious meal at home. If you ignore all the packaging and superfluous costs associated with sending you a handful of leaves of arugula from Brooklyn, this might be your answer.
Other options are more local, like restaurants that prepare family meals that are ready to deliver or pick up, hot and ready-to-serve or packaged for easy reheating. Several local restaurants are also producing their own versions of meal boxes, filled with (hopefully) locally sourced raw ingredients and all the instructions to create a restaurant-quality meal at home for your family. Some even offer online tutorials so that you can cook along with the pros.
However, today I'm here to recommend a local service that stands above many other options, because it focuses on the cuisines of real Nashvillians, specifically immigrants. The company is Gigamunch, a service that offers what they describe as "an immersive journey to a new country — a new culture." Working directly with immigrants and refugees, Gigamunch offers an important experience at amazing prices.
While they do offer a weekly subscription option, Gigamunch realizes that some weeks you might not be home for a meal or just not feeling like taking a culinary trip to Denmark on a Monday. They make it easy to skip a week or cancel your subscription at any time, and the value you receive weekly is remarkable. For just $14 per meal (plus $5 for delivery), they'll bring you a dinner that includes a main dish (with vegetarian options), two healthy side dishes and a dessert, and you won't have to cook a thing!
In addition to the exotic and delicious food, each weekly chef shares personal information about themselves and their culture, as well as a playlist of their native music to accompany your meal and enrich the experience. If Mondays don't work for you, they also offer Thursday deliveries. As an extra incentive, they're offering 50 percent off on your first order. That's 7 bucks for a full dinner and an educational experience. Try doing THAT at Wendy's for $7.
Upcoming meals include culinary visits to Sudan on Monday, Aug. 17, and South Africa the following Monday, Aug. 24. You can always check out the menus in advance to make up your mind whether that particular offering is your cup of rooibos. But I'll save you the effort for the next two menus, so hopefully it'll get you excited enough to place your order.
Hanaa Hamed will be your Sudanese host and chef, and here's what she plans to serve the week of August 17:
Beef Mahshi: The rich textures and spices in this dish create a full sensory experience. Colorful bell peppers are stuffed with beef and rice cooked in a tomato sauce with bold, yet lightly sweet hints of cinnamon and coriander.

beef, rice, garlic, black pepper, tomato, bell pepper, cinnamon, salt, coriander

Molah Fasolia Bayda: This hearty and comforting dish features buttery white beans stewed in a broth scented with coriander, onion and tomato. These flavors harmonize to strike a nice balance between sweet and savory.

white bean, red onion, tomato, vegetable broth, paprika, coriander, vegetable oil, salt, pepper

Salata: Crisp romaine lettuce and juicy cherry tomatoes are tossed in a tangy lime vinaigrette. This salad provides a fresh contrast to the heartier dishes in the meal.

romaine lettuce, tomato, olive oil, red wine vinegar, lime, salt, pepper

Pita: Sudanese meals are often served with a soft bread to use as a utensil instead of a fork or spoon. This pita bread is perfect for scooping up every last bit of savory goodness on your plate.

flour, salt, yeast, water, olive oil

Basboosa: This crumbly, indulgent bar is made with a semolina base and lightly flavored with vanilla, rose and coconut. Try brewing a strong cup of coffee to enjoy alongside this classic Sudanese treat.

semolina, flour, coconut, sugar, milk, yogurt, milk powder, baking powder, ghee, rose water
The next week features Kobie Pretorius of Ermelo and Pretoria, South Africa. (Full disclosure: Kobie is a friend of mine, and I think she's delightful, so I'm sure you'll be charmed as well.) Here's what Kobie will deliver to your table on Aug. 24:
Bobotie: Bobotie, the national dish of South Africa, is a hearty curry of meat and fruit. Turmeric, ginger, curry powder, sautéed onions and tomatoes all melt together with the meat for a savory, yet lightly sweet finish.

beef, onion, fruit jam, fruit chutney, vinegar, worcestershire sauce, tomato, banana, bread, egg, milk, bay leaf, curry powder, turmeric, ginger, white pepper, cayenne, salt

Sweet Yellow Rice: This sweet yellow rice, accented with toasted almonds and cinnamon, has perfect synergy with the flavors and spices of the bobotie.

basmati rice, butter, almond, raisin, sugar, cinnamon, turmeric, salt

Cape Malay Salad: This simple combination of tomato, onion, chili and cilantro pairs well with tonight's main dish. Spoon a little over your bobotie to bring out all the rich flavors.

onion, tomato, jalapeno, sugar, vinegar, cilantro, salt

Mango Salad: A refreshing mix of field greens and chunks of fresh mango drizzled with a balsamic vinaigrette. This salad is a bright and fresh sensory experience.

spring mix greens, mango, balsamic vinegar, olive oil, salt

Hertzoggies: This delightful tart features a flaky, buttery pastry topped with a smooth, sweet layer of apricot filling and is finished off with a coconut-scented merengue.

apricot, coconut, egg, flour, sugar, butter, nutmeg, salt
If you're not excited to try a dessert named "hertzoggies," I don't know how to help you. Check out Gigamunch today and jump on the international bandwagon!
---
Below is a list of Nashville restaurants (with links) remaining open for takeout and delivery during the COVID-19 shutdown. While some may have had existing relationships with delivery providers, most of this list are offering the service for the first time. Most offer curbside pickup, but check when you order. As this list is a moving target, please leave any changes, suggestions or omissions in the comments.
Places with takeout or delivery as of Wednesday, Aug. 5
12South Taproom (Postmates)
312 Pizza Co. (Grubhub)
51st Deli (Uber Eats, Grubhub, Postmates)
51st North Taproom (11 a.m.-8 p.m., Thursday-Sunday)
615 Deli (DoorDash. Grubhub, Postmates, Uber Eats)
Adele's/The 404 Kitchen (Friday-Sunday)
Arnold's Country Kitchen (Most delivery services)
B1281 (Uber Eats)
Barista Parlor (Postmates)
Barr's Music City Soul Food (Uber Eats, Tuesday-Sunday)
Big Bad Breakfast (DoorDash, Uber Eats)
Biscuit Kitchen by Loveless Cafe
Black Dynasty via Bar Sovereign
The Bluebird Cafe (Grubhub)
BoomBozz West (DoorDash)
Brightside Bakery (Ordering open at 3 p.m. Tues.-Sat. for next-day pickup Wed.-Sun.)
Burger Joint (Uber Eats, Grubhub)
Caffé Nonna (Uber Eats, Postmates)
Carniceria y Taqueria Don Juan
Central BBQ (DoorDash, Postmates)
Cinco de Mayo (9 locations)
Char (Postmates)
Cilantro Mexican Grill (Eighth Avenue location)
City Winery (Grubhub, Uber Eats)
Corner Pub (DoorDash)
Cupcake Collection (Sunday-Friday)
Doll's Family Cafe (Postmates, DoorDash)
Double Dogs (Uber Eats, Grubhub, Postmates)
Eastern Peak (Uber Eats, Grubhub)
Ed's Fish House (Thursday-Saturday)
Ellington's Mid Way Bar & Grill
Far East (Postmates)
Farm Burger (DoorDash)
Fat Kat Slim's (Uber Eats, Grubhub)
Fido (ChowNow)
Five Points Pizza (Postmates)
Folk (Postmates)
Frothy Monkey (Postmates, Uber Eats)
Ghot Wingz (Tuesday-Saturday)
Green Chile (Friday-Sunday)
Hattie B's (Uber Eats)
HoneyFire Barbeque Co. (Grubhub, DoorDash)
Hugh Baby's (DoorDash)
Hunters Station (The Grilled Cheeserie, Vui's Kitchen, Hugh Baby's, Tacos Aurora, Citizen Market)
IT'Z A Philly Thing (Wednesday-Sunday)
Jack's Bar-B-Q (Trinity Lane location only)
Jamaicaway (DoorDash, Grubhub, Postmates)
Jonathan's (Grubhub)
Josephine (Postmates)
Korea House
Lafayette Soup Company (Richland Park Farmer's Market)
Las Palmas (DoorDash)
Local Distro (Tuesday-Saturday)
McDougal's (Hillsboro Village only)
Miss Saigon (All delivery services)
M.L. Rose Craft Beer & Burgers (Postmates)
Moto (Uber Eats)
Nicky's Coal Fired (Postmates)
North Italia (DoorDash)
Nectar Urban Cantina (Grubhub, Uber Eats, Postmates)
Nomzilla! Sushi Et Cetera (Uber Eats, Postmates)
Pancho & Lefty's (Uber Eats, DoorDash)
The Party Line (Julia Sullivan's catering service through Strategic Hospitality)
Party Fowl (Uber Eats)
PDK Southern Kitchen and Pantry
Pinewood Social (Postmates, Grubhub, Uber Eats)
Pork Belly Cafe (Uber Eats, Grubhub, Postmates)
Prince's Hot Chicken (Nolensville Road)
Proper Bagel (Takeout & delivery only)
Red Bicycle (Postmates)
Red Perch (Monday-Friday, 11 a.m.-2 p.m.)
Red Phone Booth (DoorDash, Grubhub, Postmates)
Riddim N Spice (Postmates,DoorDash)
Rolf and Daughters (Postmates)
Rosemary & Beauty Queen (Postmates, Uber Eats)
Rosepepper Cantina (Postmates)
Saint Anejo (Uber Eats)
San Antonio Taco Co. (DoorDash)
Seafood Sensation (DoorDash)
Shugga Hi Bakery & Cafe (Friday-Saturday; Uber Eats) 
Slim & Husky's (DoorDash)
Southside Grill (DoorDash)
StrikeOut Wingz (Grubhub)
Subculture Urban Cuisine & Cafe (Uber Eats, Grubhub, DoorDash, Postmates)
Sushi Circle
Sweet 16th (Tuesday-Saturday, 8 a.m.-1 p.m.)
Tacos y Mariscos Lindo Mexico
Taj (Uber Eats)
TailGate Brewery (Postmates)
The Tasty Wheel (Postmates, Grubhub, DoorDash)
Taqueria Andrea and La Mini Michoacana
Taziki's (Postmates, Grubhub)
TennFold (Grubhub, Postmates)
TKO (Postmates)
Tower Market and Deli (Grubhub, Postmates, DoorDash, Bite Squad)
Union Teller (Uber Eats, DoorDash, Grubhub)
Vege-licious Cafe (Tuesday-Saturday; Chow Now)
Virago (Uber Eats)
Von Elrod's Beer Hall & Kitchen 
VN Pho & Deli
Walden (Postmates)
The Wild Cow (Postmates, DoorDash and Chow Now)
Wildman Smoothies, Soups & Salads
'Za Wood Fired Pizza (Grubhub)