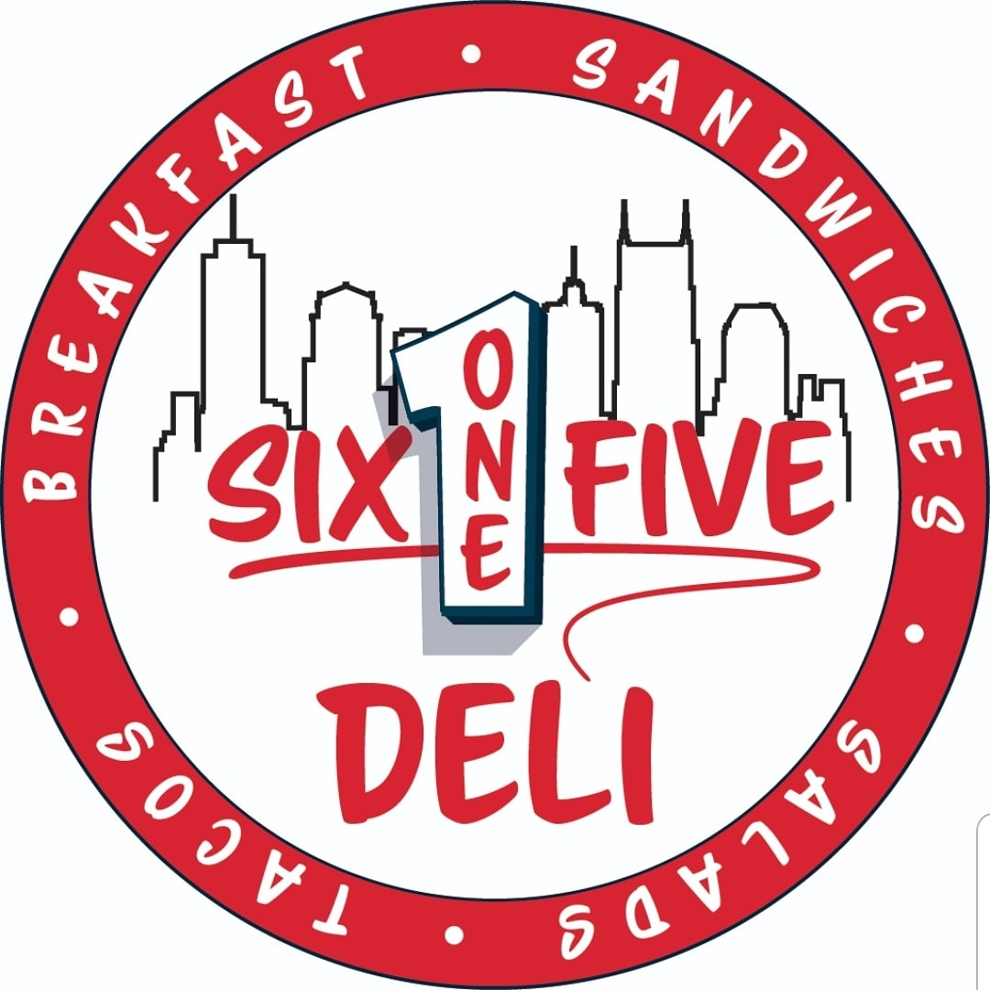 Much of the restaurant industry has had to rapidly change its business model due to COVID-19, and we're highlighting the Nashville places attempting to stay open. We will give you a critic's pick for a restaurant and a dish, as well as a running list of restaurants still open that you can support. Today: 615 Deli.
Opening any business in the middle of a pandemic is a risky proposition, at best, but a restaurant is an especially brave proposition. 615 Deli is a courageous effort. The cozy little sandwich shop is tucked into a tiny commercial strip on Portland Avenue close to the ess-curve that transitions into Belmont Boulevard across from the university bookstore.
You hardly ever see a Subway go out of business, though perhaps 615 Deli was emboldened by the exit of the chain sandwich shop in the space next door to their intended location. But really there should be no comparison. 615 Deli shares a family tree (but different ownership) with a couple other beloved Nashville neighborhood delis: 51st Deli and Tower Deli.
Like those two spots, 615 Deli concentrates on breakfast foods and sandwiches made using fresh ingredients prepared in-house. (Thus the difference between a local deli and a chain that can offer a footlong sandwich for five bucks.) Many menu items at 615 Deli will look familiar to Tower and 51 fans, including a Breakfast BLT, philly and fried bologna sandwiches, and the prices are also similar and quite reasonable in the $6-$8 range.
On my first visit, I'll admit I was intrigued by 615's "The Milanesa" sandwich, a breaded fried chicken breast topped with turkey bacon, and jalapeño with melted pepper jack cheese and mayo on a ciabatta roll. But that Philly also looked really good, so I split the difference and went with a chicken philly. This hero sandwich was based around grilled chicken which was delicious, featuring a hint of char from the grill that makes me confident to order any of their healthier chicken sandwiches on my next visit. (We'll just forget about all the gooey pepper jack that spackled together the chicken, grilled onions and peppers that topped the roll.)
My dining companion opted for a chicken salad on a croissant and was pleasantly surprised to see that it wasn't swimming in mayo like many versions of this picnic classic often are. Nicely seasoned and topped with lettuce and tomato, it was a great cool option on a sweltering day. I also took note that 615 Deli sells both their chicken salad and tuna salad by the pound for just $7, so that could be several sandwiches' worth on days we don't feel like putting in the effort.
The rest of the menu revolves around hot and cold sandwiches, wraps, burgers and salads. There are also a couple of dessert options that were sold out when I placed my order, but cheesecake and baklava are definitely on my radar for the future. I'm also tempted to try their version of hot chicken, but I think I'll wait until the mercury dips below the infernal level.
615 Deli works with most of the standard delivery services from DoorDash, Grubhub, Postmates and Uber Eats to lesser-known options like Seamless. Or you can call directly for carryout service by dialing 629-702-5833, and don't think I didn't notice that 615 Deli doesn't have a 615 area code. Curious.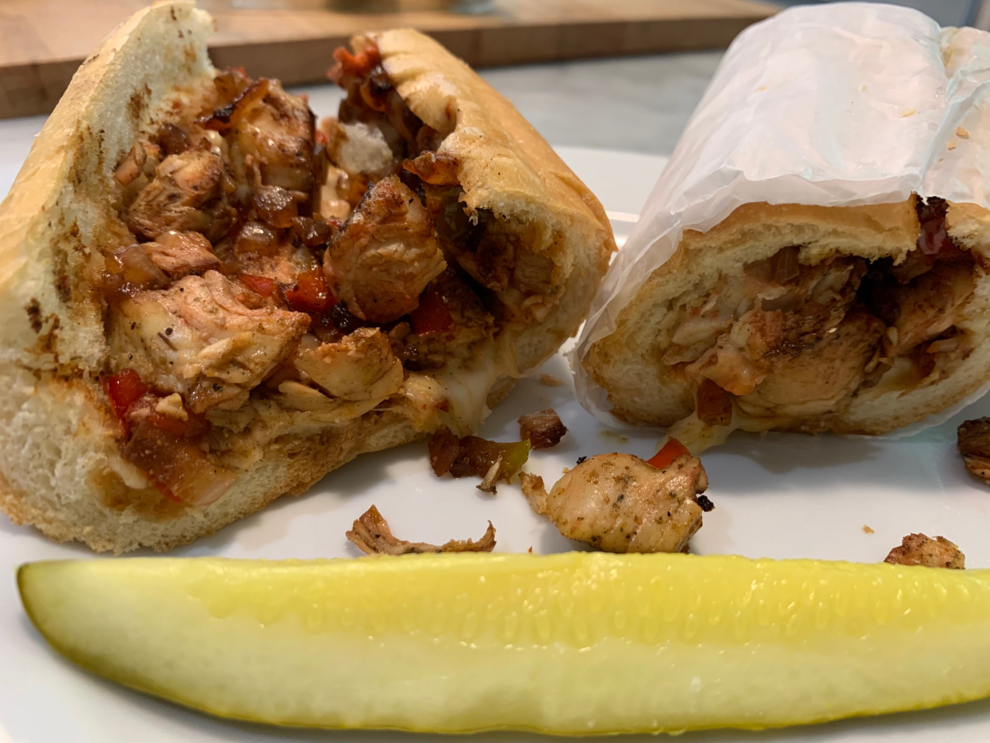 ---
Below is a list of Nashville restaurants (with links) remaining open for takeout and delivery during the COVID-19 shutdown. While some may have had existing relationships with delivery providers, most of this list are offering the service for the first time. Most offer curbside pickup, but check when you order. As this list is a moving target, please leave any changes, suggestions or omissions in the comments.
Places with takeout or delivery as of Wednesday, July 22
12South Taproom (Postmates)
312 Pizza Co. (Grubhub)
51st Deli (Uber Eats, Grubhub, Postmates)
51st North Taproom (11 a.m.-8 p.m., Thursday-Sunday)
615 Deli (DoorDash. Grubhub, Postmates, Uber Eats)
Adele's/The 404 Kitchen (Friday-Sunday)
Arnold's Country Kitchen (Most delivery services)
B1281 (Uber Eats)
Barista Parlor (Postmates)
Barr's Music City Soul Food (Uber Eats, Tuesday-Sunday)
Big Bad Breakfast (DoorDash, Uber Eats)
Biscuit Kitchen by Loveless Cafe
Black Dynasty via Bar Sovereign
The Bluebird Cafe (Grubhub)
BoomBozz West (DoorDash)
Brightside Bakery (Ordering open at 3 p.m. Tues.-Sat. for next-day pickup Wed.-Sun.)
Burger Joint (Uber Eats, Grubhub)
Caffé Nonna (Uber Eats, Postmates)
Carniceria y Taqueria Don Juan
Central BBQ (DoorDash, Postmates)
Cinco de Mayo (9 locations)
Char (Postmates)
Cilantro Mexican Grill (Eighth Avenue location)
City Winery (Grubhub, Uber Eats)
Corner Pub (DoorDash)
Cupcake Collection (Sunday-Friday)
Doll's Family Cafe (Postmates, DoorDash)
Double Dogs (Uber Eats, Grubhub, Postmates)
Eastern Peak (Uber Eats, Grubhub)
Ed's Fish House (Thursday-Saturday)
Ellington's Mid Way Bar & Grill
Far East (Postmates)
Farm Burger (DoorDash)
Fat Kat Slim's (Uber Eats, Grubhub)
Fido (ChowNow)
Five Points Pizza (Postmates)
Folk (Postmates)
Frothy Monkey (Postmates, Uber Eats)
Ghot Wingz (Tuesday-Saturday)
Green Chile (Friday-Sunday)
Hattie B's (Uber Eats)
HoneyFire Barbeque Co. (Grubhub, DoorDash)
Hugh Baby's (DoorDash)
Hunters Station (The Grilled Cheeserie, Vui's Kitchen, Hugh Baby's, Tacos Aurora, Citizen Market)
IT'Z A Philly Thing (Wednesday-Sunday)
Jack's Bar-B-Q (Trinity Lane location only)
Jamaicaway (DoorDash, Grubhub, Postmates)
Jonathan's (Grubhub)
Josephine (Postmates)
Korea House
Lafayette Soup Company (Richland Park Farmer's Market)
Las Palmas (DoorDash)
Local Distro (Tuesday-Saturday)
McDougal's (Hillsboro Village only)
Miss Saigon (All delivery services)
M.L. Rose Craft Beer & Burgers (Postmates)
Moto (Uber Eats)
Nicky's Coal Fired (Postmates)
North Italia (DoorDash)
Nectar Urban Cantina (Grubhub, Uber Eats, Postmates)
Nomzilla! Sushi Et Cetera (Uber Eats, Postmates)
Pancho & Lefty's (Uber Eats, DoorDash)
The Party Line (Julia Sullivan's catering service through Strategic Hospitality)
Party Fowl (Uber Eats)
PDK Southern Kitchen and Pantry
Pinewood Social (Postmates, Grubhub, Uber Eats)
Pork Belly Cafe (Uber Eats, Grubhub, Postmates)
Prince's Hot Chicken (Nolensville Road)
Proper Bagel (Takeout & delivery only)
Red Bicycle (Postmates)
Red Perch Monday-Friday, 11 a.m.-2 p.m.
Red Phone Booth (DoorDash, Grubhub, Postmates)
Riddim N Spice (Postmates,DoorDash)
Rolf and Daughters (Postmates)
Rosemary & Beauty Queen (Postmates, Uber Eats)
Rosepepper Cantina (Postmates)
Saint Anejo (Uber Eats)
San Antonio Taco Co. (DoorDash)
Seafood Sensation (DoorDash)
Shugga Hi Bakery & Cafe (Friday-Saturday; Uber Eats) 
Slim & Husky's (DoorDash)
Southside Grill (DoorDash)
StrikeOut Wingz (Grubhub)
Subculture Urban Cuisine & Cafe (Uber Eats, Grubhub, DoorDash, Postmates)
Sushi Circle
Sweet 16th (Tuesday-Saturday, 8 a.m.-1 p.m.)
Tacos y Mariscos Lindo Mexico
Taj (Uber Eats)
TailGate Brewery (Postmates)
The Tasty Wheel (Postmates, Grubhub, DoorDash)
Taziki's (Postmates, Grubhub)
TennFold (Grubhub, Postmates)
TKO (Postmates)
Tower Market and Deli (Grubhub, Postmates, DoorDash, Bite Squad)
Union Teller (Uber Eats, DoorDash, Grubhub)
Vege-licious Cafe (Tuesday-Saturday; Chow Now)
Virago (Uber Eats)
Von Elrod's Beer Hall & Kitchen 
VN Pho & Deli
Walden (Postmates)
The Wild Cow (Postmates, DoorDash and Chow Now)
Wildman Smoothies, Soups & Salads
'Za Wood Fired Pizza (Grubhub)