First off, a mea culpa. The event you're about to read about is already sold out, so next year, let's all act a little earlier. It's still worth your attention, though, because the Tennessee Immigrant and Refugee Rights Coalition is doing some important things here in Middle Tennessee.
This year's InterNASHional night market is happening this Saturday, Sept. 24, from 5 to 9 p.m. at TIRRC's headquarters at 3310 Ezell Road. Because of limited space, the tickets have all sold out already (again, my bad), but that doesn't mean you can't set up your own future food crawl to visit the participating vendors.
Seventeen restaurants, food trucks and caterers will be showcasing their wares for those lucky enough to have scored tickets the event, and you can peruse the list of participants to find out more about them. Then I suggest you pick a few to patronize over the next few weeks, because the immigrant and refugee community can always use your support.
I'm particularly interested in checking out Island Vibes, a Caribbean restaurant and lounge at 1316 Antioch Pike that offers up island specialties plus reggae, R&B and Soca music. I'm also excited to see some old favorites on the list of vendors, including Mama Yang & Daughter, Ginger Thai, Taj Indian Restaurant and El Hornito #2 Mexican Bakery.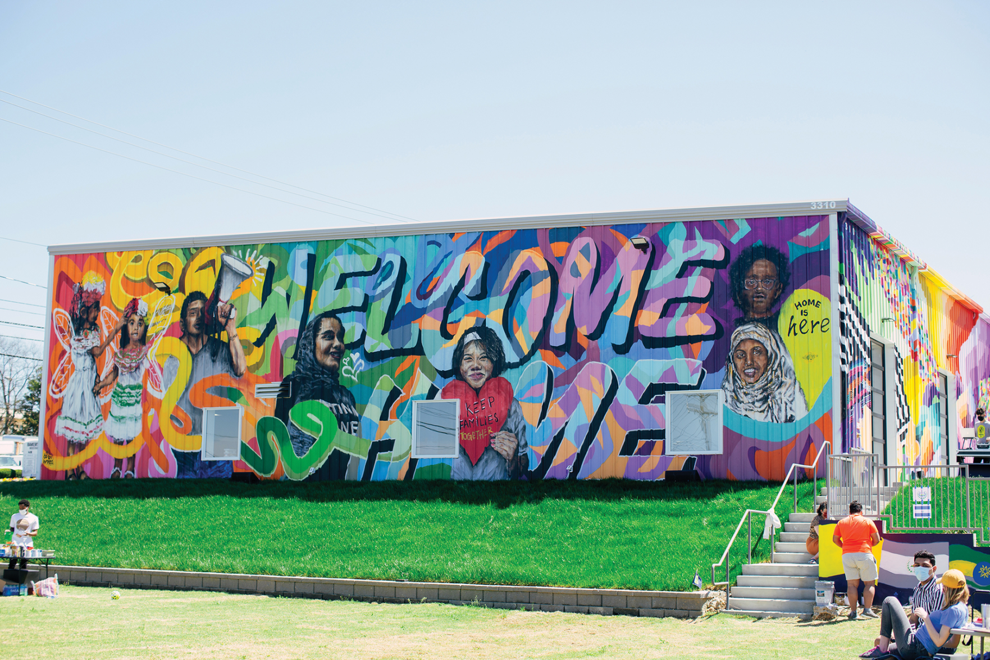 For almost 20 years, TIRRC has been recognized for its "multiethnic, multigenerational coalition building, effective legislative advocacy, and award-winning communications initiatives," and of particular interest to Bites readers, they also shine a spotlight on local restaurants and food operations that are run by immigrants and refugees.
In the past, they did this by executing entertaining and informative InterNASHional Food Crawls where diners could discover new culinary options that were probably unfamiliar to most of them. COVID put the kibosh on the food crawl for the past two years, but TIRRC has replaced it with this standalone night market.
So let's us procrastinators make the best of the situation and declare the next month to be time for our own InterNASHional food crawls. Scour the list of what we missed out on and schedule some fun lunch dates to check them out!