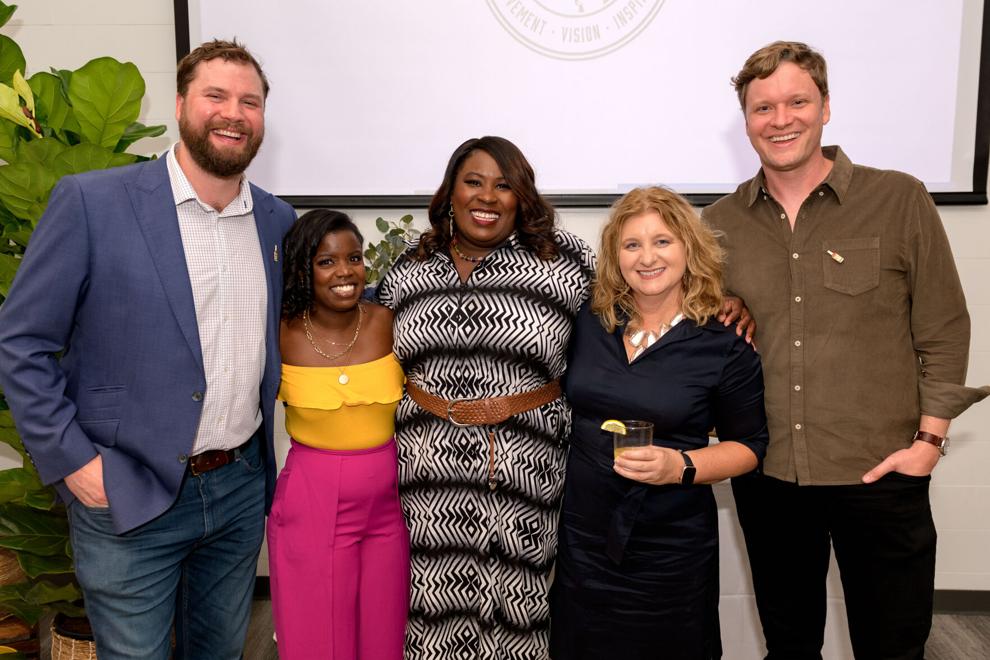 Since 2018, Nelson's Green Brier Distillery co-founders Andy and Charlie Nelson have recognized important women in our city with the Louisa Nelson Awards. The awards are named in honor of Louisa Nelson, the brothers' ancestor who ran the distillery after the death of her husband in 1891 until it was shuttered by Prohibition. The awards seek to recognize "the achievements, vision, and inspiration of three female leaders from Nashville's business and cultural communities."
A panel reviewed nominations from the community and awarded $5,000 to donate to the charity of their choice and a customized NGB whiskey barrel head at a ceremony at Thistle Farms late last month. This year's honorees are Dr. Paquita Pullen, Rhonda Cammon and Angela Buckner.
"Nelson's Green Brier Distillery created the Louisa Nelson Awards as a way of bringing the story and spirit of Louisa Nelson to the present," notes Andy Nelson. "The Louisa Nelson Awards are just a small way for us to commemorate her extraordinary life while honoring contemporary Nashville women whose powerful work echoes the lasting influence of our distillery's matriarch."
Dr. Pullen is the founder of Ubuntu Counseling and Wellness, a mental health cooperative that supports all individuals, regardless of racial/ethnic identity, sexual orientation, religion, disability or socioeconomic status. In her own professional counseling career, she has worked tirelessly to bring mental health support to underserved communities. She designated Nurturing Black Minds as the recipient of her cash grant.
Cammon is a longtime nurse and hospitality veteran who founded her own line of mixers under the Perfectly Cordial brand in 2019. She's the current treasurer of the local chapter of the U.S. Bartenders Guild and the first Black board member of the organization. She granted her $5,000 to the organization Buy From a Black Woman.
Buckner founded DFH Services, a successful, woman-owned mechanical, electrical and plumbing engineering firm, in 2010. Since then, her firm has completed more than a thousand major projects, including many in the hospitality industry like Plaza Mariachi, Pinewood Social and Fat Bottom Brewery. Buckner's designated charity was the Mt. Zion UMC Food Pantry.
"Many know the story of our great-great-great grandfather, Charles Nelson. However, few know about his devoted and hardworking wife, Louisa, who assumed control of the family business after his death in 1891," says Charlie Nelson. "She was one of the only women ever to have run a commercial distillery. In addition to being a powerful business owner, Louisa Nelson displayed enlightened leadership that benefited the entire community. Today, her foundation and business model remain a driving force in our own practices." 
Congratulations to these worthy winners, and it's not too early to start thinking about nominations for 2023.