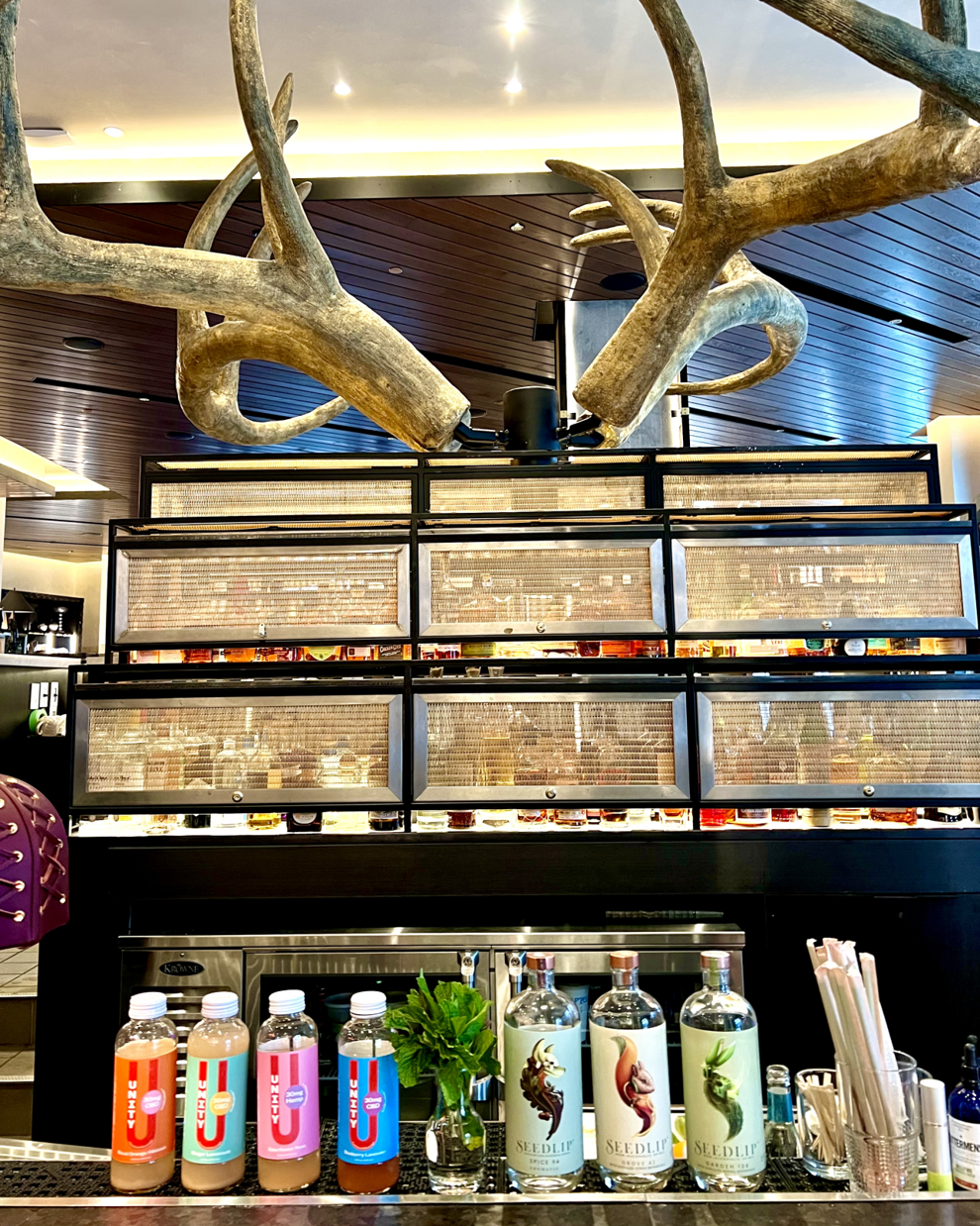 Lots of bars are offering nonalcoholic beverages for Dry January (Dryuary?), but Café Antlers is kicking it up a notch with an exclusive zero-proof pop-up every Friday and Saturday this month. Café Antlers is the front half of the two-sided bar in Midtown's Hotel Fraye. (The other side faces its restaurant, Gathre.)
The mocktails on Antlers' menu also will be available at Gathre and upstairs at its other bar Eddie Ate Dynamite, but Kenneth Mendelsohn, director of food and beverage at the hotel, wanted a stand-alone concept too. "We thought it was important for people to enjoy these drinks with likeminded individuals for the month of January," says Mendelsohn. He plans to evaluate if there is a demand for year-round non-alcoholic oasis. "We want people who choose not to drink to have the same experience of anyone else going out."
Mendelsohn and his team were motivated to act by high rates of alcoholism in the service industry (as compared to many other professions) and wanted to have an offering that would appeal to hospitality workers as well as hotel customers.
"The philosophy behind the recipes is that they are thoughtful nonalcoholic drinks," says bar manager James Murray. "These are not just mocktails, but crafted drinks with handmade syrups using traditional cocktail techniques. They are balanced, delightful presentations. We focus a lot on balance and presentation."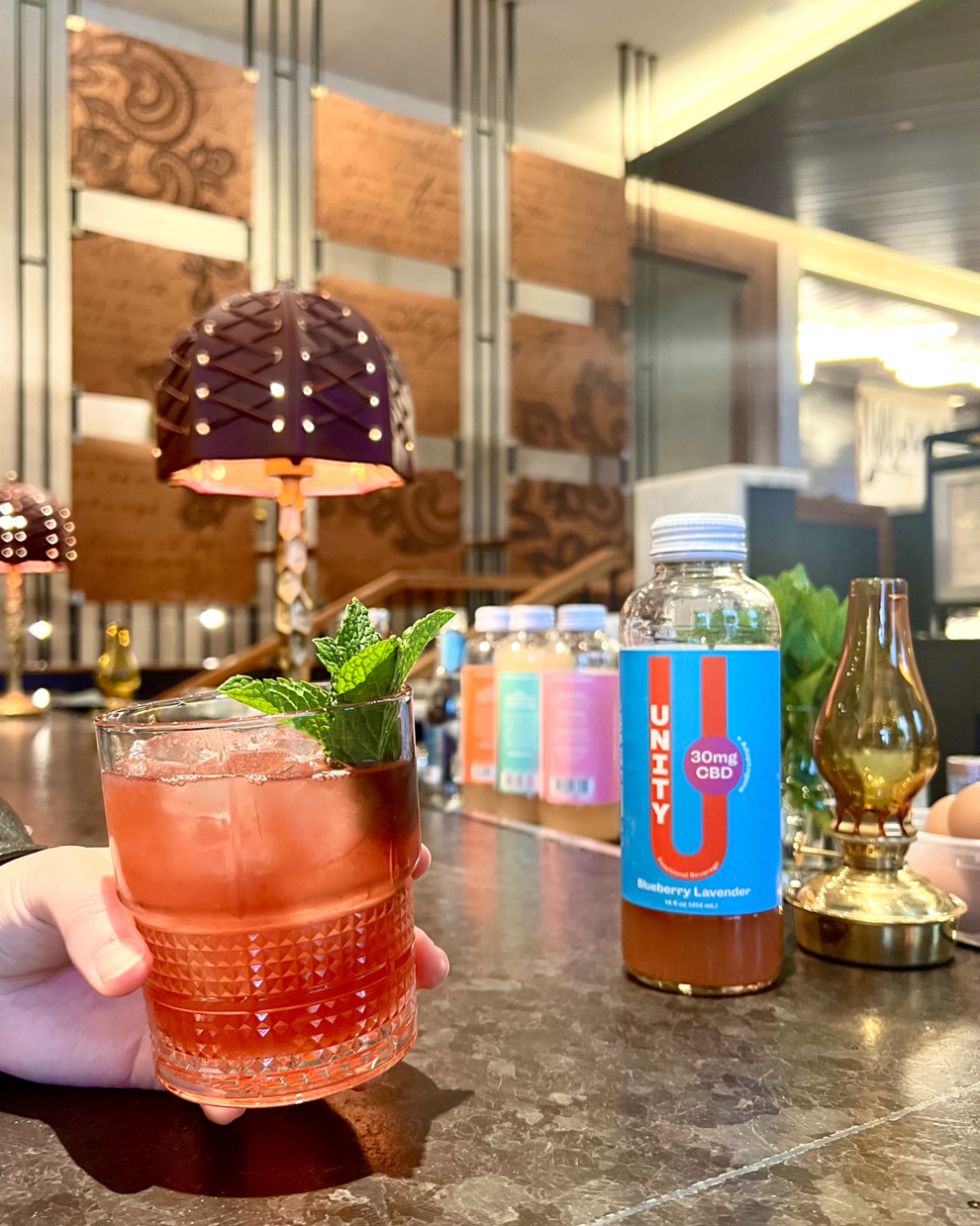 Murray is using zero-proof spirits from Seedlip for riffs on some classics. The Spice 94 includes allspice and cardamom in an espresso-tini. The Grove 42 helps create the Panoma, a twist on the grapefruity Paloma. "The essence of what we are trying to do is capture the culture and the spirit of cocktails," Murray says. The menu also includes nonalcoholic beers from WellBeing Brewing and Athletic Brewing.
Both Mendelsohn and Murray say staff members at Hotel Fraye are excited about the opportunity to participate in an all-in spirit-free experiment. Prices for drinks at the Café Antlers pop-up are around $10, in comparison to the $16-$17 range for traditional cocktails at Gathre and Eddie Ate Dynamite.
Café Antlers is located inside Hotel Fraye at 1810 Broadway. The pop-up will be open from 5 p.m. to midnight on Fridays and Saturdays in January.