It's bud-break season in California, that crucial time when grapevine blossoms begin to actually turn into fruit and give the first inkling of what the fall's harvest might be like. Apparently, wine events are also in full bloom, as there are multiple large and small events coming up on the calendar. But first, a couple of local heroes reach a major milestone.
---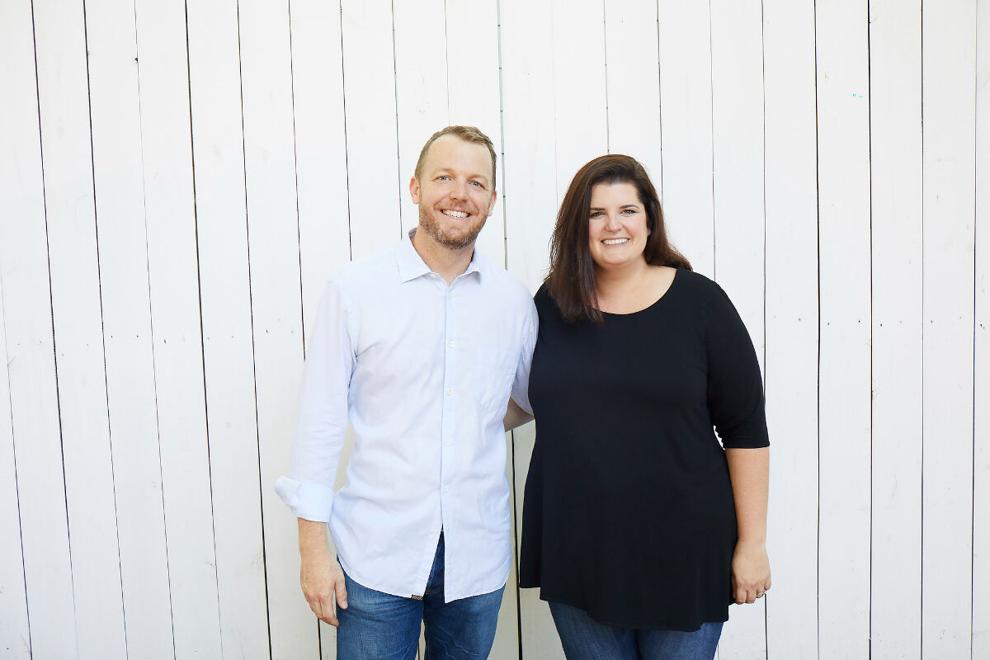 It's hard to believe that it's already been 10 years since Sarah and Karl Worley started slinging biscuits out of a food truck before laying down roots in the Gulch in 2015 with their first location of Biscuit Love. There are still often lines around the block to get in at the Gulch restaurant, and the couple has since expanded to new locations in Hillsboro Village and downtown Franklin.
True to the Worleys' magnanimous spirit, they are sharing their birthday celebration with local nonprofit Big Table, an organization that cares for hospitality workers who find themselves going through crises. All weekend, from April 29 to May 1, Biscuit Love will be selling their delectable Bonuts specialty dish in a celebratory birthday cake flavor and donating all the proceeds from the Bonut sales to Big Table. Drop by to wish them a happy birthday and help out a worthy local organization.
---
Drinking at altitude is apparently a popular activity, judging by the number of rooftop bars in Nashville, and few of them are higher than the fun L27 lounge at the Westin downtown. The posh hotel is excited to show off its, ahem, elevated wine program with a series of dinners showcasing some of the partner wineries that populate its wine list.
Representatives from the wineries will be on hand to introduce the pairings, along with experts from the Westin culinary staff. Each event will start at 6 p.m. with welcome hors d'oeuvres followed by a five-course dinner with accompanying wines from the featured wineries. Here's the schedule and links to where to buy your tickets for $150. 
April 30: Veuve Clicquot Winemaker Dinner | Tickets
May 28: Kenzo Winemaker Dinner | Tickets
June 23: Favia Winemaker Dinner | Tickets
July 21: Jarvis Winemaker Dinner | Tickets
Aug. 26: Revana Winemaker Dinner | Tickets
Sept. 29: Roy Estate Winemaker Dinner | Tickets
---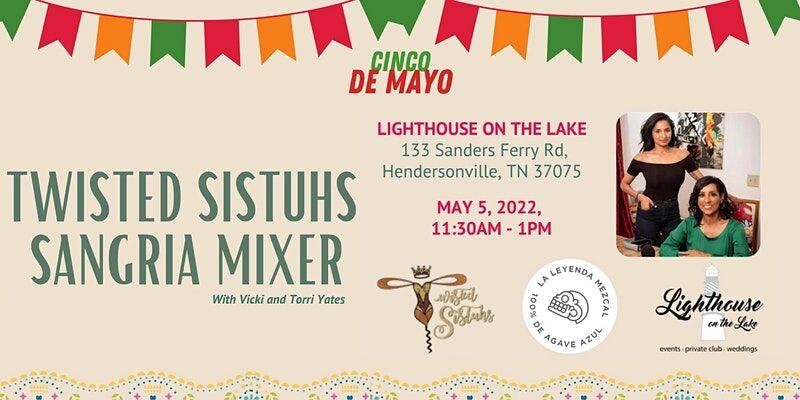 We've written a few times lately about the hardworking women who run Twisted Sistuhs Wines, and the pair continues to hustle to get their brands in front of the people. For Cinco de Mayo, they will be showcasing their wines and sangria at an event at Lighthouse on the Lake at 133 Sanders Ferry Road in Hendersonville from 11:30 a.m. until 1 p.m. The lunchtime mixer is a ticketed event and will feature special guests Vicki Yates from NewsChannel 5 and her daughter Torri Yates. Guests will enjoy a Sangria Mule recipe cocktail demonstration, wine and sangria tastings, and a Mexican-themed charcuterie board.
Tickets are $25 at the event website, but if you grab yours before this Wednesday, you'll get $5 off as an early-bird bonus for planning ahead.
---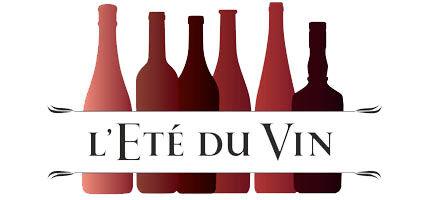 In addition to these events, the biggest wine soiree of the summer is undoubtedly l'ete du Vin, the 43rd annual major fundraiser for the Nashville Wine Auction to help fund the organization's efforts to support local charities that aid cancer patients.
This year's edition will be held on July 21 through 23 and is themed "Bubbles & Burgundy." The celebration of French wines will feature guests of honor Christophe Prieux of Champagne Gardet, along with Christian Clerget and his daughter Justine Clerget of Domain Christian Clerget, who will travel to Nashville to be a part of the festivities.
L'ete du Vin consists of three main events: The Vintners' Tasting on July 21, The Patrons' Dinner on July 22, and l'Eté du Vin Live Auction on July 23. Here are the event details from the official announcement:
Vintners' Tasting At-A-Glance
·      A seated structured tasting of wines from our Guests of Honor
·      Thursday, July 21, at 6 p.m.
·      Hillwood Country Club
·      Steve and Gloria Pignatiello, Wine Importers who represent the guests of honor in the U.S. will be guest moderators for Vintners' Tasting
·      Price: $250 per person
 l'Eté du Vin Patrons' Dinner At-A-Glance
·      Champagne Reception and Gourmet Dinner with wines donated by esteemed collectors
·      Announcing Holly Hearn Whaley as the 2022 Norman M. Lipman Award Recipient
·      Friday, July 22 at 6:30 p.m.
·      The Hermitage Hotel
·      Featuring Chef Kelsi Armijo
·      Price: $1,300 per person
 l'Eté du Vin Dinner and Live Auction At-A-Glance
·      A Celebration of Bubbles & Burgundy
·      Saturday, July 23
·      JW Marriott Hotel, Griffin Ballroom
·      5:30 p.m. Silent Auction and Wine Sampling Reception
Featuring wines from our Guests of Honor and West Coast Wineries
·       Champagne Gardet, Domaine Christian Clerget, Domaine Alain & Christiane Patriarche
·       Other featured vintners including Kistler Vineyards, PATEL Napa Valley, and Williams Selyem (more to come)
·      7 p.m. Seated Dinner and Spirited Live Auction
·      Price: $500 per person
Tickets to l'Eté du Vin usually sell out, but they are on sale early this year and available now at the event website.  Prices will increase after June, so jump on them early. For more details as they become available, keep checking that site.