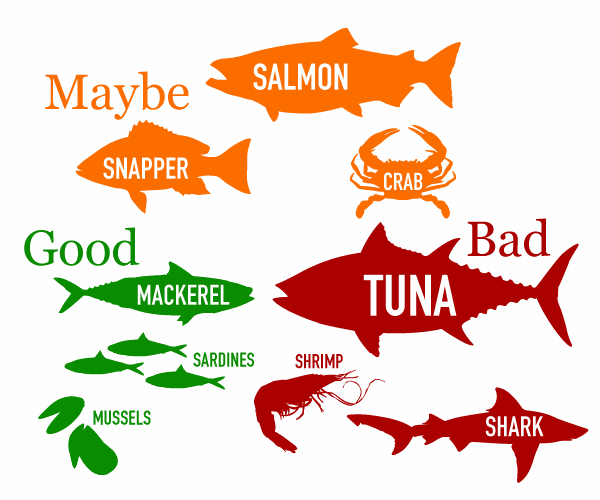 When it comes to restaurant menus, chefs tend to play the hits when choosing fish dishes. American diners recognize salmon, cod, halibut, snapper and tuna, so they often make up the proteins in seafood plates. Consumers choose to ignore some of the unsustainable fishing practices of many staple species and the unsanitary farming conditions of other fish that they buy frozen in bags (cough, cough, tilapia), and that only encourages these conditions to continue to the detriment of ocean life.
But a good chef will consider what is available, plentiful and sustainable and build a menu around that. Some of my favorite seafood restaurants simply list the preparation on the menu (e.g., blackened or meunière) and leave the choice of fish to what's freshest from the fishmonger. Just because a fish is not a species that you're familiar with doesn't make it a "trash fish," as they are often called.
This philosophy is what Miel is promoting at its upcoming Beyond Salmon Dinner, which is set for Wednesday, Aug. 24, from 6 to 8:30 p.m. They describe the dinner as "a tasting of underappreciated and fully sustainable seafood" with a menu that simply describes how the fish will be prepared.
For example, the first course will be some sort of ceviche made with yuzu, coconut and acid, a perfect starter course that can utilize just about any fish that isn't too oily. Will it be triggerfish, skate or flounder? You'll just have to attend and find out!
The second course will be smoked over hickory with honey and sorghum as a glaze. While this would be a traditional spot for salmon to swim onstage, this would also work with some of those oilier fish, like mackerel or wahoo. Next comes a grilled course with tomato, black garlic and some sort of umami additive. I'd love to see some fish collars from a lesser-known species here.
The final savory course will be some sort of fish roasted with lemon, something from the garden and something sweet. The world is chef Jason LaIacona's oyster with this one. He could pick almost anything, including oysters! The menu leaves the sea for dessert with some sort of seasonal fruit tartlet with a coulis, chantilly and basil.
If you like to be surprised by your meal and maybe even learn something along the way, this dinner should be an excellent opportunity for both. Tickets to the dinner are $95, and optional wine pairings that focus on complementing seafood will be available for an additional $45. Make your reservations for this informative dinner experience at the event website.