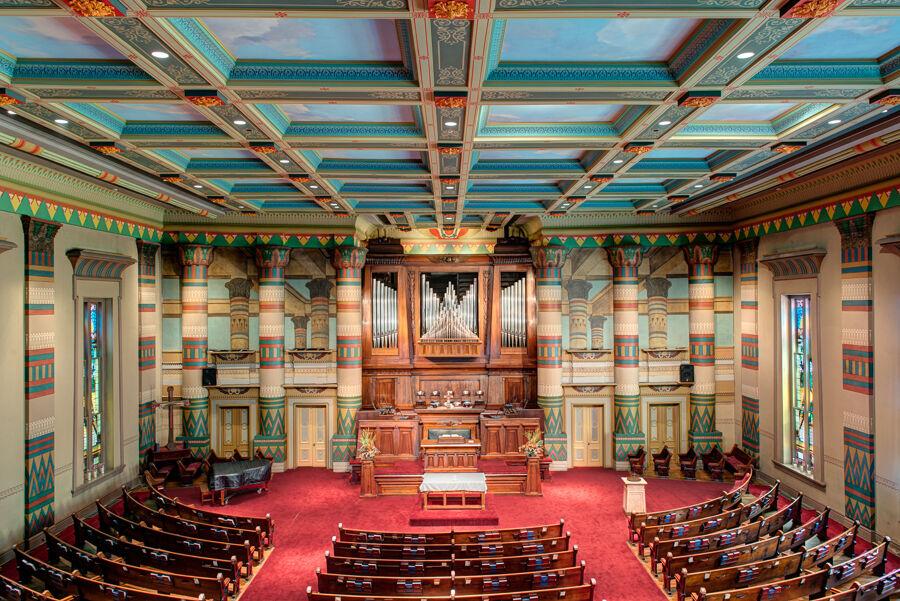 Have you ever wondered about that cool church at the corner of Firth Avenue North and Church Street that has the unique Egyptian Revival architecture and palm trees in the stained-glass windows? That's the Downtown Presbyterian Church, designed by William Strickland — the architect of the Tennessee State Capitol — in the middle of the 19th century. Back then, archaeological finds in Egypt were all the rage in newspapers and magazines, and Strickland incorporated all sorts of Egyptian influences into the design of the building and the sanctuary.
The congregation at Downtown Pres has held an annual Waffle Shop fundraising breakfast since 1924, and it has become a local tradition to help kick off the holiday season. This year, The Waffle Shop will be held on Thursday, Dec. 1, from 11 a.m. until 1 p.m. at the church at 154 Rep. John Lewis Way N. Tickets are $15 in advance ($20 on the day of the event) and include a waffle breakfast with grits and your choice of Hattie B's Hot Chicken or sausage, plus spiced tea or Frothy Monkey coffee.
As a bonus, attendees can take a guided tour of the magnificent sanctuary and its colorful columns, dramatic altar and Egyptian motifs scattered around the room. The gift shop will offer homemade baked goods for sale and a silent auction with items like tickets to the Immersive King Tut exhibit at Lighthouse Artspace Nashville.
Proceeds from the day's festivities support the church's community outreach program, which assists community members who need food and clothing through DPC's Fish & Loaves ministry. The church spends almost $15,000 a year on food and supplies to provide a weekly nutritious meal to those in need.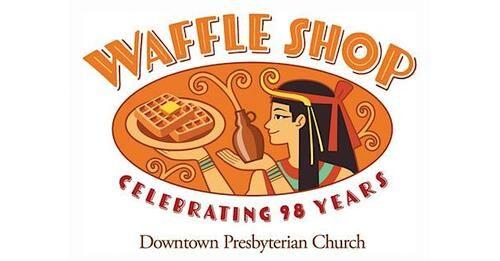 We all know that parking downtown can be a little ... err, problematic, especially around lunchtime, so Downtown Pres has provided a handy option for Waffle Shop attendees. Free parking will be available in Lot B of Nissan Stadium, and guests should enter the parking lot from Interstate Drive as their ingress. Attendants at the entrances on that side will assist with parking directions. There will be an Old Town Trolley that will shuttle Waffle Shop attendees to and from the church. A sign will be in the lot indicating the shuttle pickup spot.
Don't miss out on your chance to be a part of this generous holiday tradition. Buy your tickets to The Waffle Shop today!