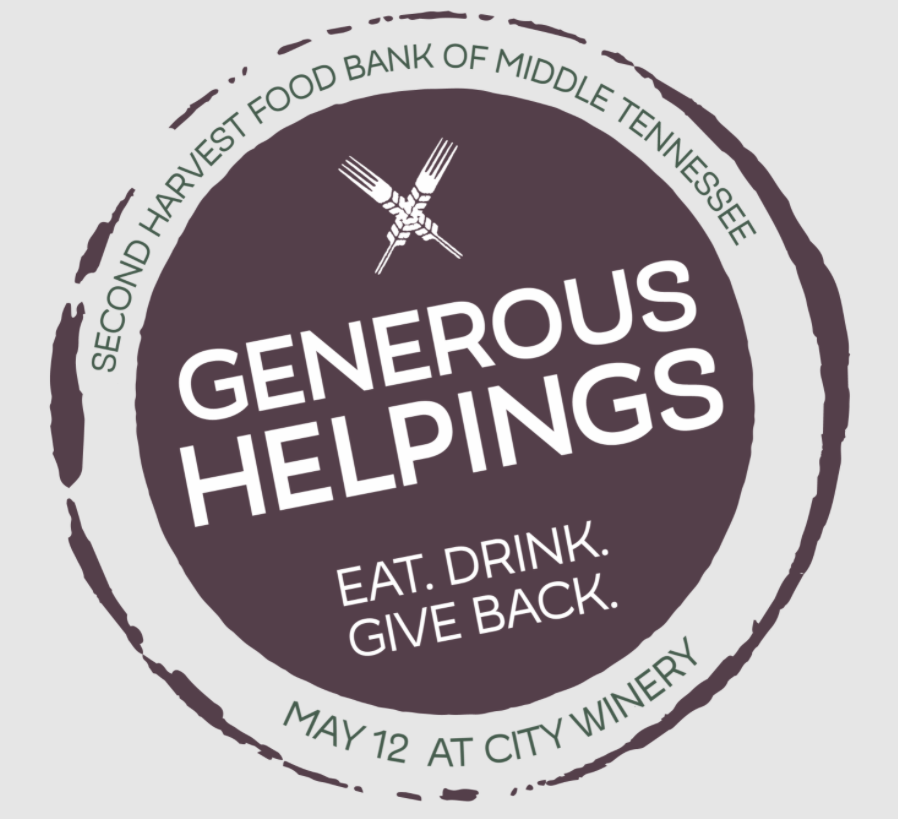 Mark your calendars for Tuesday, May 10, when five acclaimed local restaurants will offer special three-course dinners as part of the annual Generous Helpings fundraising event for Second Harvest Food Bank of Middle Tennessee. Traditionally, this event has been a special dinner in which chefs share a kitchen to prepare a festive meal for assembled guests. Since the pandemic complicated pretty much everything, it has shifted to a series of dedicated dinners at various restaurants.
This year, five locally owned restaurants will simultaneously host intimate three-course dinners beginning at 6:30 p.m. on May 10. This year's participating chefs and restaurants are Tom Eckert at Chaatable, Deb Paquette and Jess Lambert at Etch, Sean Brock at Joyland, Chris Gass at Hathorne and Nina Singto at her Brentwood location of Thai Esane.
Recognizing that this is a tough economic environment for restaurant owners, the organizers of Generous Helpings have generously offered to divide the proceeds between the restaurants and Second Harvest. The food bank will use their portion to support the grocery rescue program. This initiative works to reduce both hunger and food waste by reclaiming, sorting and distributing frozen meat, dairy, produce and dry groceries from 280 grocery stores and food donors. Last year, Second Harvest distributed 48.5 million pounds of food including 7 million pounds that were rescued through this program.
Tickets are on sale now at the Second Harvest website and include the three-course meal, a welcome cocktail and select wines for $125 per person.
"Last year we made some changes to the structure of Generous Helpings, and the response was so positive that we decided to continue with these dinners happening simultaneously across the city," says Nancy Keil, president and CEO of Second Harvest Food Bank of Middle TN, in a press release. "We're bringing Second Harvest supporters to the tables of an incredible lineup of local restaurants, and in turn raising money to get food on the tables of the food insecure members of our community."
Generous Helpings 2022 is presented by Kroger and their Zero Hunger Zero Waste initiative. 
"We are excited to once again be the presenting sponsor of Generous Helpings," adds Melissa Eads, corporate affairs manager for the Kroger Nashville division. "We have partnered with Second Harvest for 40 years, and so appreciate the work they do to address food insecurity in our communities.  Through our Zero Hunger | Zero Waste Plan we are committed to ending hunger and supporting great organizations like Second Harvest is certainly an integral part of this initiative."