It takes a lot to get me to drive to Hendersonville. I admit that it's mainly because of residual PTSD from what felt like a decade of construction on I-65 that made me question the sanity of people who live up there, even if that might mean a lakefront lifestyle. But when I heard that some people I've been a fan of for a while have partnered on a project in The Streets of Indian Lake shopping center, I steeled myself for the midday journey.
And you know what? The drive wasn't that bad — about a half-hour door-to-door from my home in Hillsboro Village. I've spent that long just trying to get downtown during rush hour.
The project in question is Edit, a collaboration between Jon and Lindsay Yeager of PourTaste and chef Brandon Frohne, most recently of the Wildcat BBQ pop-up. If you know this trio like I do, you know to be prepared for anything when they kick out the creative jams, from the Yeagers' foray into a brandy-centric menu aimed at Franklin whiskey drinkers at Gray's on Main to Frohne's take on a stoner's delight of a BBQ menu at Wildcat featuring a combo of Southern flavors and island spices.
So when I entered the strip mall restaurant next to the Regal Cinema (that's the best way to find it, BTW, since they don't have a sign at the entrance to the shopping center,) I had an open and intrigued mind.
Edit seeks to serve a lot of needs that the operators feel are unmet in the Hendersonville area. In the morning, the small coffee bar serves premium hot and cold beverages featuring Retrograde coffee plus some small pastry-based breakfast bites. As midday comes around, it's easier to suss out the Yeagers' vision of the place as sort of a boulangerie-style bistro, but with a Polynesian twist.
Are you still with me? The decor points to the island theme, with bold custom-printed jungle plant wallpaper, natural woods, rattan furniture and French-inspired knick-knacks accenting the bar and the tables. The Yeagers were inspired to lean toward the islands — "The mall space triggered my '90s brain, like when TGI Friday's was where you went for good cocktails," Jon jokes — but not so far as to delve deeply into tiki culture. You won't see any idols among the decor.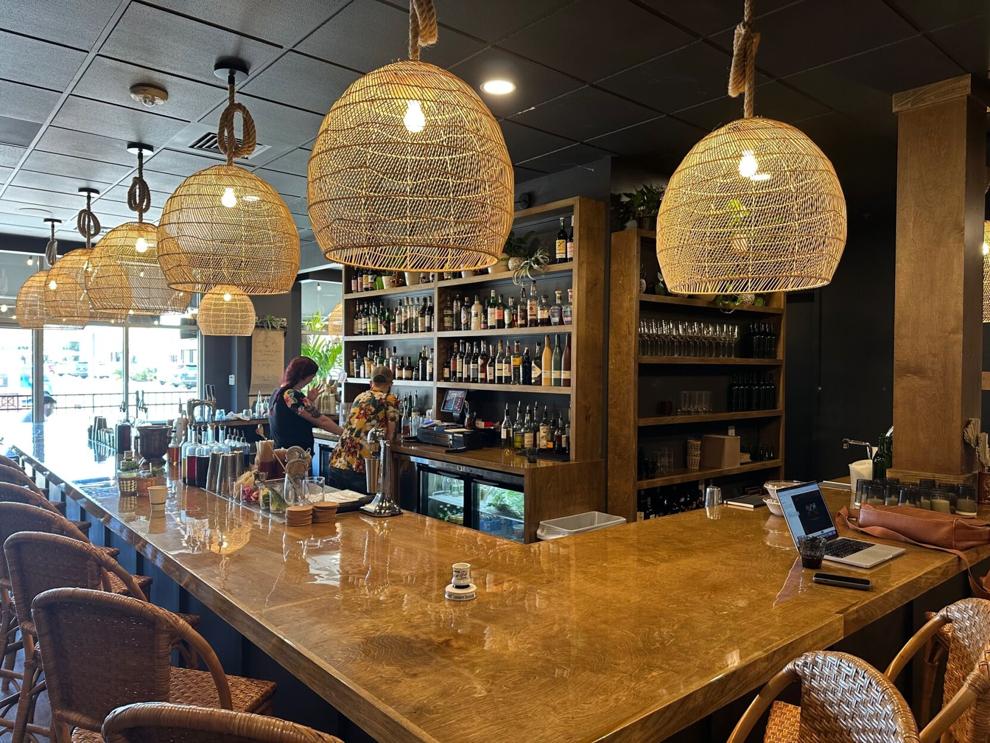 Of course, the all-day cocktail menu is going to be creative at any Yeager joint, and this one is nicely rum-centric, while still offering plenty of creative custom cocktails for fans of other spirits. A fairly lengthy menu of wines by the glass features options that are both affordable and exclusively French.
Frohne joins in the fun with the food, but you'll probably never see him at the restaurant. You see, Edit doesn't have a kitchen, so Frohne prepares the menu offsite in a commissary kitchen to deliver each morning. That means you can expect a healthy menu of salads, fruit-and-grain bowls and a couple of sandwiches served on baguettes. The serving staff does have the capability to heat up a few dishes, and you probably wouldn't even know that the decadent fondue appetizer made with caramelized onions, gruyere and black truffle was delivered cold and heated up to a melty, bubbly delight in a small space behind the bar.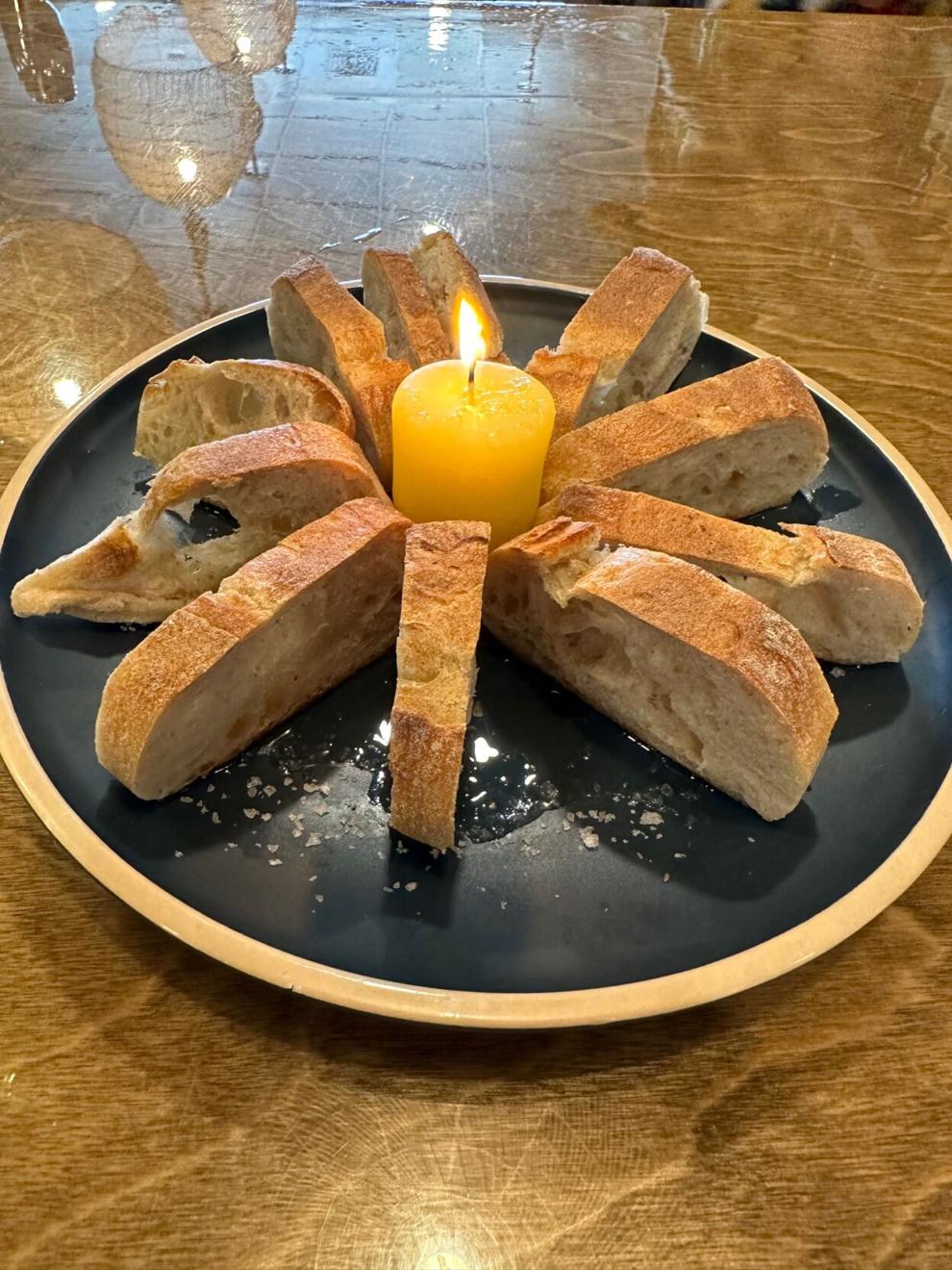 Frohne being Frohne, you know there's going to be something delightfully wacky to enjoy on the menu, and his pain et beurre checks that box. It's actually a plate with slices of Edit's delicious baguettes surrounding a candle molded out of butter. When they light the wick, the butter softens and melts so that you can swipe your bread through the oleaginous rivulets of tallow. (See, Mrs. Bowen! I was paying attention to your "Word Wealth" lessons before I dropped out of MBA.)
The Yeagers were emboldened to open in Hendersonville for a couple of reasons. First, they moved to the area six years ago and discovered a literal thirst for good cocktails. Then they saw the success of more upscale dining spots like Sea Salt and Rosie's, and figured there might be an appetite for more elevated cuisine as well.
"They proved fine dining could work," Jon explains. "We want to be the late-night place in Hendersonville, so we're staying open until midnight on the weekends. We're still trying to build a steady business, especially at lunch, but we're passionate about raising the bar in Hendersonville."
So far, Jon says the mix of clientele has been about 50/50 between new younger families and longtime residents, but all are welcome. They're also offering the occasional cocktail class and wine dinner, so you can check the events calendar to see when the next one is scheduled. Or drop by during happy hour between 3 and 5 p.m. Monday through Friday for good deals on food and drinks.
Will I drive to Hendersonville for lunch every week so that I can go to Edit? Probably not. Will I have lunch at Edit if I ever happen to be in the area around midday? Sure, unless some unexpected craving for frozen custard and burgers strikes and pulls me into Culver's instead. (Unlikely.) If I lived near Indian Lake, would I drop in for coffee, pastries, healthy salads, unhealthy plates of flaming butter and complicated cocktails? Absolutely!