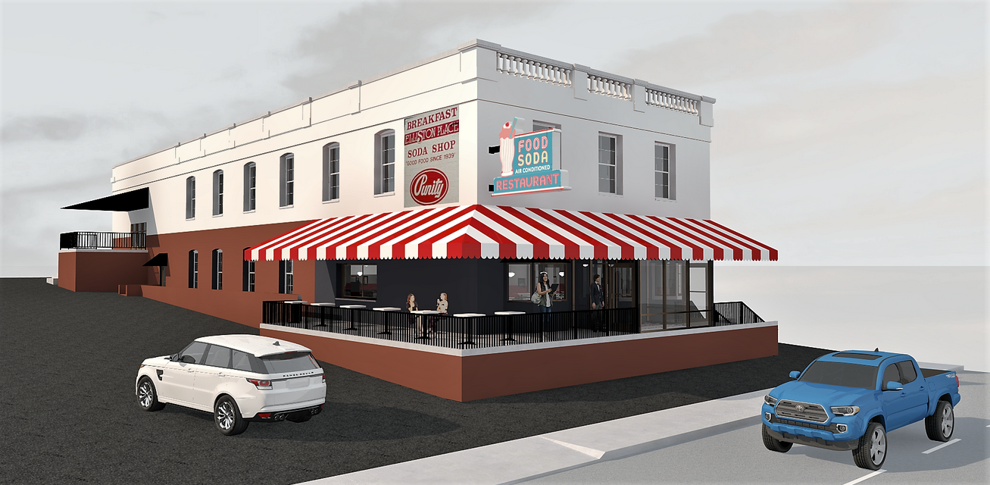 Nashville-based developer Tony Giarratana and Giarratana Restaurant Group announced Thursday they have secured a 25-year lease in a Midtown building to which they will relocate the temporarily-closed Elliston Place Soda Shop.
Opened in the 1930s, the playful old-school eatery eventually will move this summer to a site next door at 2105 Elliston Place. It's a free-standing building located to the left of the structure home to the original Elliston Place Soda Shop.
The 2105 building, constructed in 1907, will allow more than double the seating of the former soda shop location, according to a release. The terms of the lease with building owner JD Properties LLC and the cost to get the restaurant operational are not being disclosed.
The release notes that features of the future Elliston Place Soda Shop will include a vintage soda fountain (with syrups, fruits and ice cream); seating to accommodate 150 guests; new dining booths, tables and stools at the soda fountain; an outdoor dining area with a walk-up window; and a period-correct jukebox.
The Elliston Place Soda Shop menu will offer familiar items such as hamburgers, milkshakes and "Miss Linda's freshly baked meringue-topped pies."
"The Elliston Place Soda Shop holds a special and important place in Nashville's history and culture," Giarratana says in the release. "Since 1939, Nashvillians have dined, created memories and relished the nostalgia of the restaurant, and we pledged to preserve that history and to recreate it in its original, classic style. We can't wait to bring back this local treasure."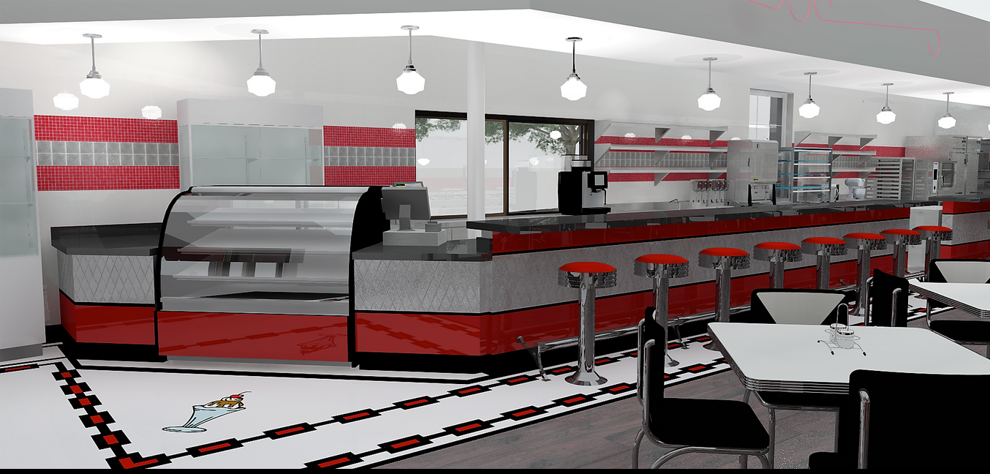 In November, Giarratana acquired from Skip Bibb the assets of the restaurant (which operated at 2111 Elliston Place) after if faced closure because of cash flow challenges due, in part, to escalating rent. Terms of that deal — read more about that here — were not disclosed.
Giarratana has enlisted veteran local restaurateur Randy Rayburn and his Music City Consulting to develop the concept plan and menu. Inman Design will refabricate the kitchen and restaurant. 
Southeast Venture is handling architectural services. Joslin Signs is re-creating the iconic Elliston Place Soda Shop sign. R.G. Anderson is the project's construction partner.
Giarratana has retained the soda shop's longtime staff. Employees including general manager Linda Melton, Barbie Farley and Leonard Jones — all of whom have worked at the soda shop for over 25 years — are helping with the redesign.