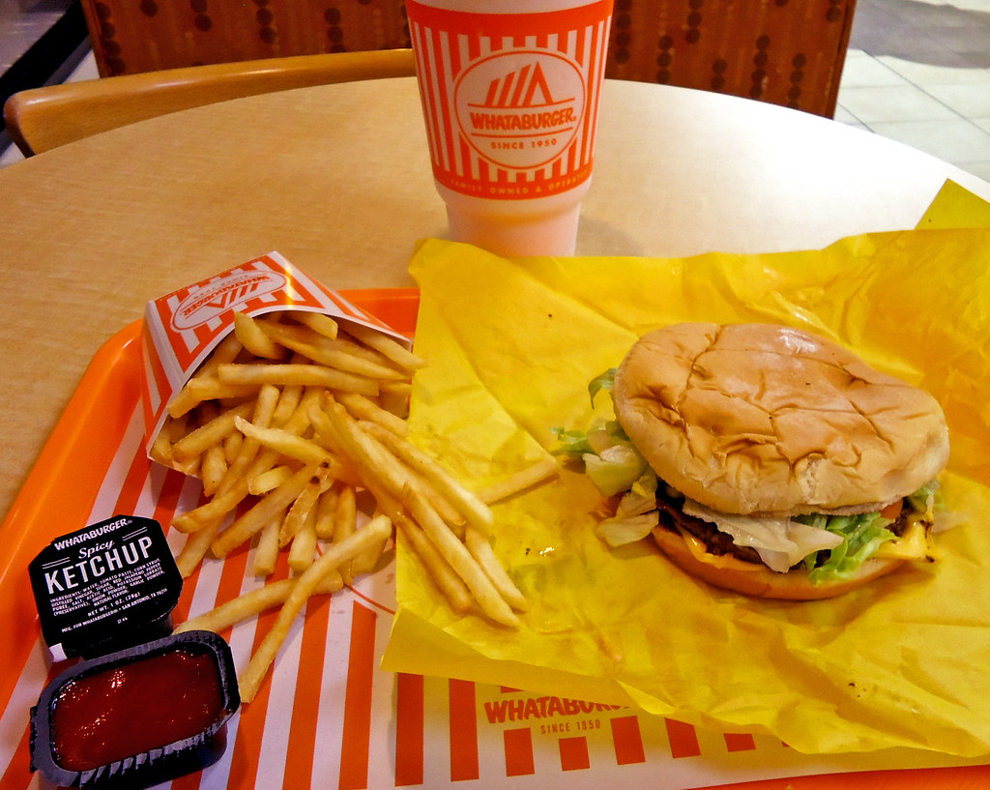 Like East Nashvillagers pining for the Trader Joe's that never comes (and the Publix that apparently will), some locals never stop wishing that Whataburger might finally grace our fair city with one of their locations. The San Antonio, Texas-based burger chain has earned legions of fans for its tasty sandwiches and carb-laden combo meals, but currently Whataburger remains primarily a Southwestern phenomenon. A recent purchase by BDT Capital Partners, a Chicago merchant bank, has reignited hopes for expansion beyond that region, but currently the closest spots to scratch that itch are in Birmingham, Ala., and scattered across Arkansas.
Confirming my unicorn Nashville native status, I can still remember when a Whataburger occupied one of those distinctive A-framed orange-and-white-striped-roofed buildings on Nolensville Road across from Danver's, an Arby's clone that that I still recall wistfully. But we didn't know what we had until it and several other local locations were gone, and Nashville has been bereft of Whataburgers since about the time the first Briley was mayor. (I guess you could say it was In-N-Out of here, heh.)
But that doesn't keep Nashvillians from trying, and if you're like Mickey Ryan of 104.5's 3HL sports talk show and addicted to the No. 2 combo, you can sign on to a petition to attract the chain back to town. It wouldn't hurt if you happened to have a quarter-mil to lay down on a franchise, but I digress. Micah Johnson has put up a petition in Change.org asking, nay begging, for the corporation to fulfill what he calls his "hungry vision of hope."
His rationale is primarily emotional, but like Otter in Animal House (Otter: Take it easy, I'm pre-law. Boon: I thought you were pre-med. Otter: What's the difference?), he plunges through his argument with gusto. "Whataburger allows horses in their drive-thru and in their parking lots. Nashville downtown alone is full of carriages and bachelorette parties. Why hasn't this happened yet?" If that doesn't work, Johnson opines, "Whataburger's 'Flying W' flag was planted at the top of Mt. Kilimanjaro In 2010. I believe now is the time to plant that bad boy right here in The Athens of The South." Err … OK.
Still, you have to admire Johnson's passion, and if you want to be part of his "Triple W Campaign" (for We Want Whataburger,) sign his petition at the Change.org website. Or, as Otter said: "Now we could do it with conventional weapons, but that could take years and cost millions of lives. No, I think we have to go all out. I think that this situation absolutely requires a really futile and stupid gesture be done on somebody's part!"