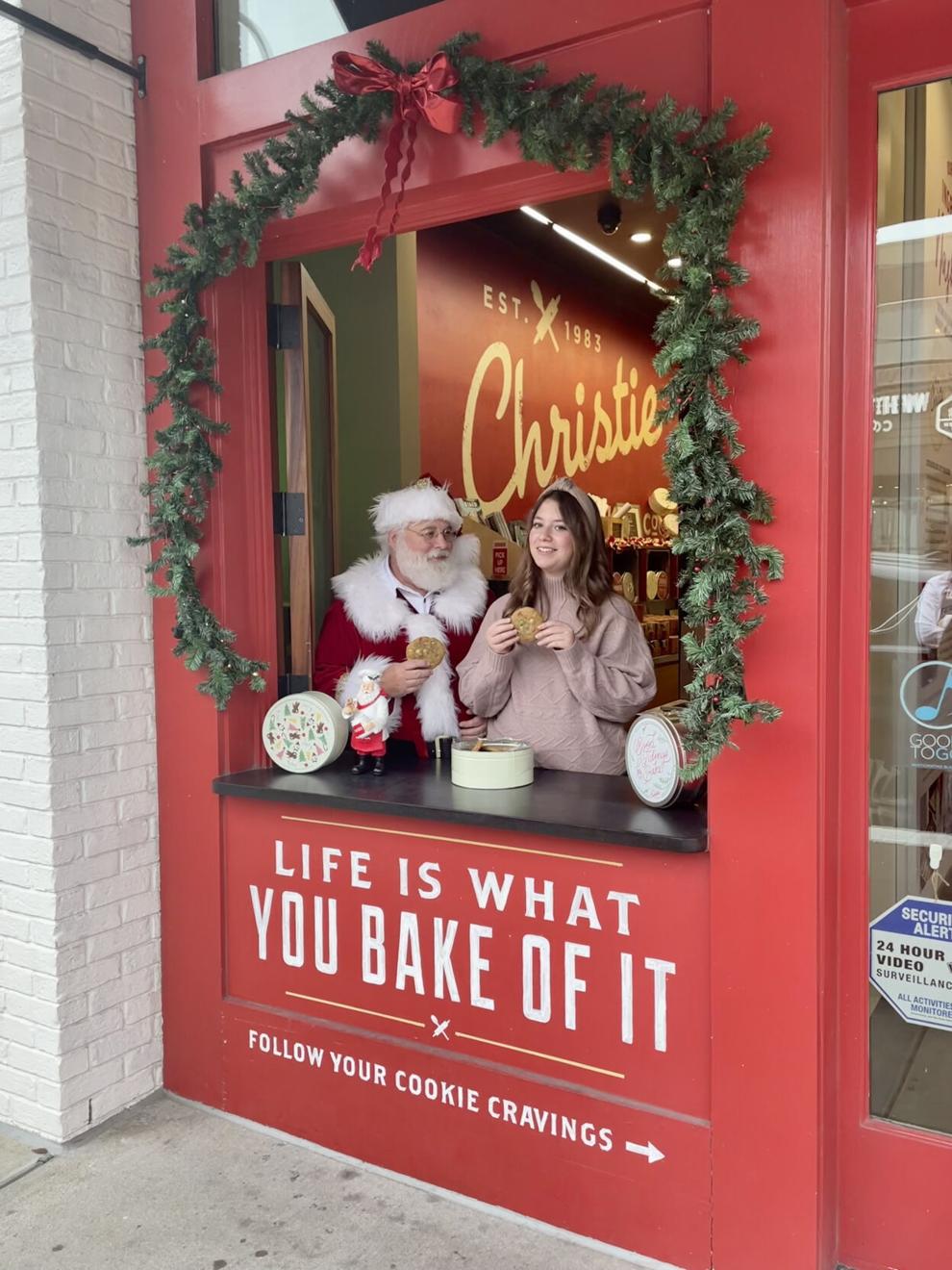 Laws of physics violations aside, Santa Claus accomplishes some pretty remarkable things on Christmas Eve, visiting children's homes in 24 time zones and evading Ring cameras all the way. So the Big Guy in the Red Suit definitely deserves that traditional cookies and milk to help refuel him for the journey. And not just any cookie.
Christie Cookie Company created a contest to help pick Santa's absolute favorite cookie, and the winning baker is a 13-year-old student and home baker named Reese Garber. She came up with an offering of a traditional chocolate-chip cookie batter infused with brown butter and espresso, which is mixed with white chocolate chips and "holiday-colored chocolate candies." Trademarks be damned, we're guessing they're probably M&Ms.
"I started baking during quarantine," says Reese. "I researched recipes online, and my mom would help me bake all kinds of cookies and cupcakes that we handed out to neighbors. When I entered the Christie Cookie contest, I knew my entry had to be impressive. My mom and I have used brown butter and coffee in cookies, and they are delicious. Santa needs the energy to get through the night, so they are perfect secret ingredients. I felt surprised and excited when I won because Christie Cookie is such a big company!" 
For winning the holiday contest, Reese's name and photo will be displayed at the Christie Cookie 12South shop and on the company's social media. She also will receive a personal tin filled with her cookie creation, a large tin of Christie Cookies for a holiday party at home or school and a care package of cookies for Santa. 
And Santa isn't the only one who will get to try out this treat. You can buy Santa's Pre-Flight cookies all December at Christie Cookie's 12South and Germantown shops, with 20 percent of proceeds donated to Monroe Carell Jr. Children's Hospital at Vanderbilt.
"We invited local children to tell us what ingredients they envision being in Santa's favorite cookie, and the response was tremendous," says bakery manager Heather Martin-Regan. "The entries were creative, heartfelt and magical. I wish I could bake every cookie, but Reese's creation was the perfect combination of imaginative and delicious. I can't wait to share it with our guests!"