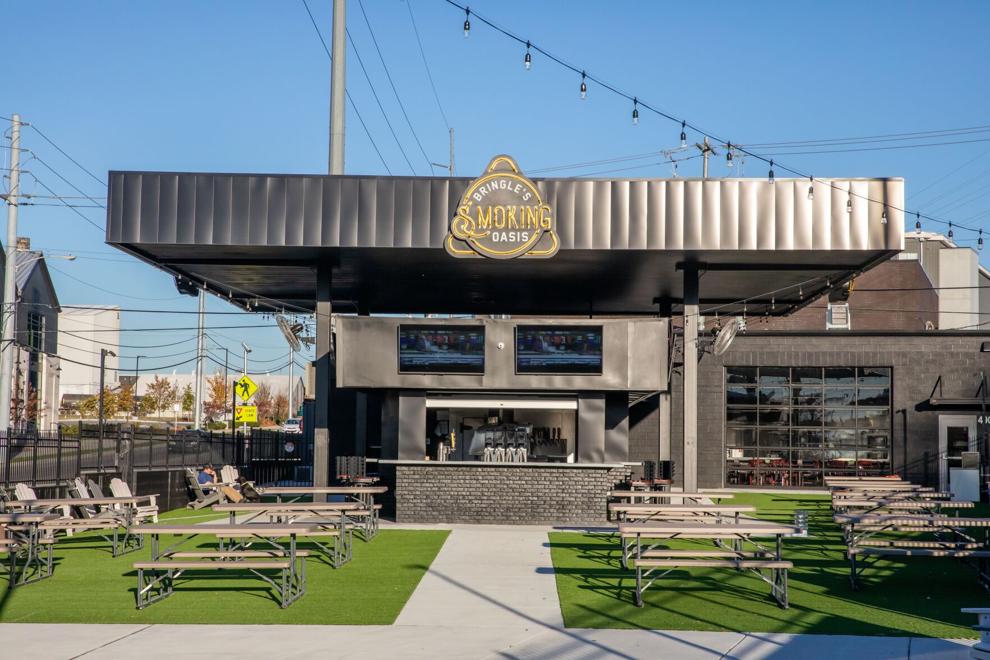 Pitmaster/entrepreneur/lifestyle-brand evangelist Carey Bringle never lied to us. When he first opened Peg Leg Porker in the Gulch, he promised it wouldn't become part of a chain — that there would always only be one Peg Leg Porker.
That said, Bringle apparently contains multitudes. He worked hard to create an appropriately authentic level of shabbiness in the first iteration of his restaurant, with cinderblock walls and an old-school menu board with items and prices listed with plastic lettering that would look quite at home in a West Tennessee barbecue joint. Entering through the front door today is still delightfully reminiscent of swinging open the screen door of an aged smokehouse, dimly lit and redolent of hickory. But there's also a full bar stocked with craft beers and high-end spirits, including some of Bringle's own brands of Peg Leg Porker whiskey. Sports plays on the big screen over the bar, and the whole place has a convivial Cheers vibe once you recognize the same patrons occupying the same bar stools. This is all to say, it's freaking delightful!
If you go up the stairs, you realize that Bringle is also a man of taste and ambition. The second story houses one of Nashville's best outdoor decks and room for private dining, plus the headquarters offices of his burgeoning PLP empire. Above that is a posh penthouse/crash pad where Bringle hosts friends and fellow chefs and where he has held some remarkable upscale chefs' dinners. "Shoddy" is definitely not the word to describe the new additions.
Bringle's approach to business is also evident in his recent partnership with his novel partnership with Nissan and a group of premium automotive aftermarket accessory providers to create a branded Peg Leg Titan, the ultimate mobile pitmaster vehicle. The new build was recently showcased at the big SEMA (Specialty Equipment Market Association) show in Las Vegas. Bringle has also partnered with Sunterra to produce his own line of competition-level smokers under the BMF 200 series, and I probably don't have to tell you what those initials stand for. They are indeed BMFs.
So again, Bringle wasn't lying when he said that Peg Leg Porker would not become a chain. Instead, it has become a juggernaut of a brand, and under that umbrella he still plans to open a new Pig Star barbecue restaurant at BNA in Concourse B and his latest venture, Bringle's Smoking Oasis at 4901 Centennial Blvd.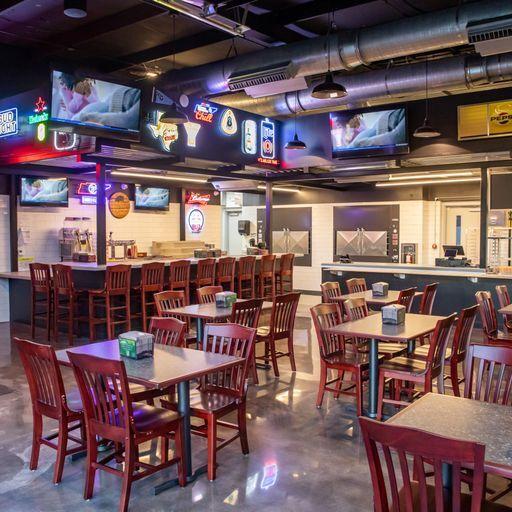 The new restaurant will officially open this Saturday, Dec. 4, and the Smoking Oasis will truly be a different animal from Peg Leg Porker. That animal is primarily a cow, as Bringle will feature Texas-style brisket and beef ribs along with smoked turkey and Texas-inspired sides like roasted street corn and spicy baked beans. The gestalt of Bringle's Smoking Oasis befits the hip vibe of his new neighborhood, with a more industrial feel to the interior and loads of outdoor space at the wedge-shaped property, which once housed a service station.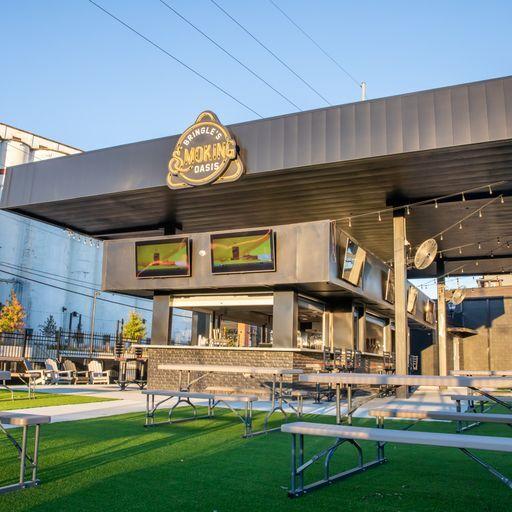 Friendly to pets and kids, the outdoor patio will also feature a walk-up grab-and-go station for snackier foods like burgers, hot dogs and other kid-friendly items for families who might not want to wait to get the children fed. The adult-friendly aspects of BSO include a much larger bar — indoors and out — that will feature Peg Leg Porker spirits plus many other brands of liquors and beers and a menu of boozy frozen concoctions.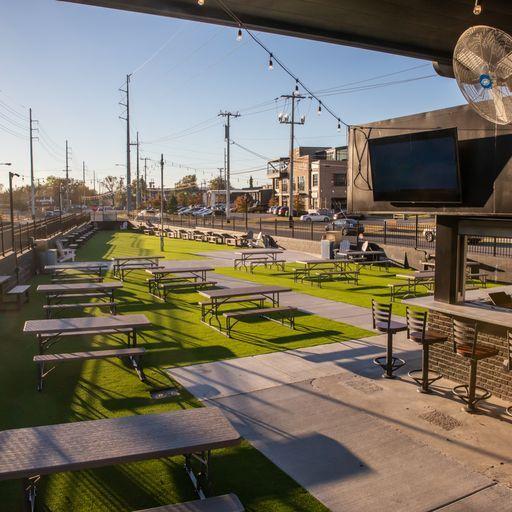 It's been exciting to watch Bringle's growth as an entrepreneur, but now we can eat his food at multiple locations. More details below.
---
Bringle's Smoking Oasis
4901 Centennial Blvd.
615-583-8886
Hours
Monday 4-11 p.m.
Thursday 4-11 p.m.
Friday 11 a.m.-midnight
Saturday 9 a.m.-midnight
Sunday 9 a.m.-10 p.m.