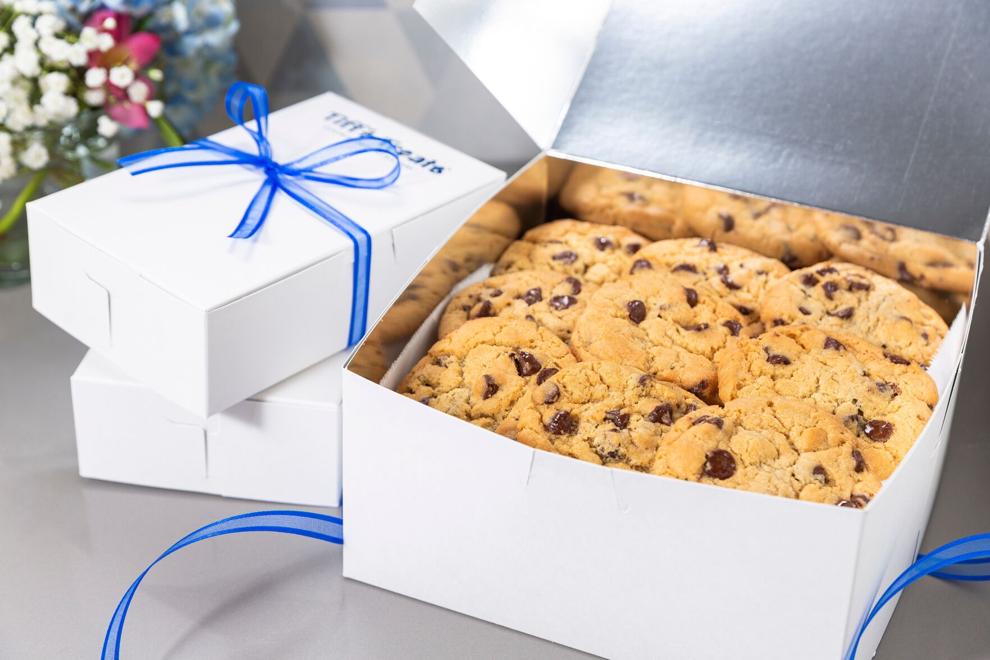 Tiff's Treats is an Austin, Texas-based bakery with four Middle Tennessee locations. Its business model: Sending someone cookies is a lovely gesture, but who really has the time to bake anymore? Plus, if you start baking cookies, you just know you'll end up eating a half-dozen yourself anyway.
With this attitude of giving in mind, Tiff's Treats is a natural fit to celebrate World Gratitude Day on Sept. 21 with 10 days of "Bake It Forward" promotions. The idea is to start a chain of cookies in Nashville between Sept. 20 and 30 that you can participate in.
All you have to do is order a dozen cookies to send to someone you're grateful to, and the recipient's order will come with a special code that will allow them to send someone else another dozen, gratis. The codes will come with all gift orders between Sept. 20 and 26, and will be valid until the end of the month. 
There's also a social media component to this promotion, of course, where you can win prizes for being the one to start the chain. It seems to be aimed at social media influencers, of which I am decidedly not one. But if it's up your alley, maybe you can get involved by figuring out the details at the #bakeitforward website. I'm just in it for the cookies, not the clickies.