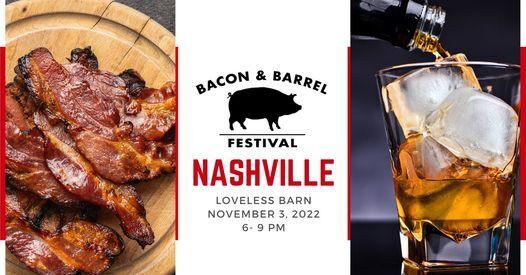 It's not much of a stretch to imagine that Bites readers are interested in things like bacon, whiskey and cocktails, so I figure you'd want to be reminded about a couple of upcoming events that you can now buy tickets for.
The Scene is a presenting sponsor of Bacon & Barrel, a celebration of all things piggy and spirit which will take place at the Loveless Barn on Thursday, Nov. 3, from 6-9 p.m. Guests will enjoy samplings of barrel-aged spirits as well as bacon-inspired dishes prepared by some of your favorite local restaurants. The exact list of participants is still being finalized, but I can assure you that you won't be disappointed because well, bacon!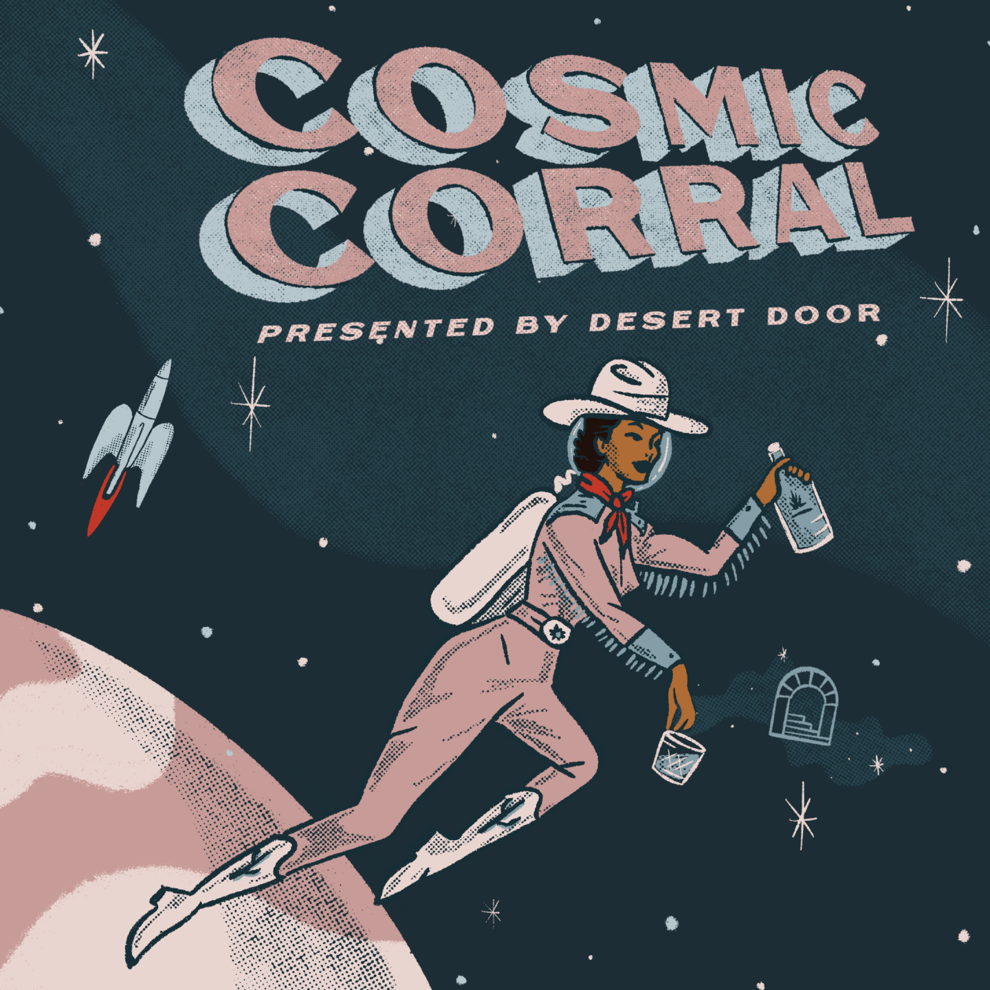 Enjoy the bluegrass stylings of a live band as you sample 15 whiskeys that are included with your ticket purchase. There will be more than 15 to choose from, so plan wisely, kids. Beer, wine, and full-sized cocktails will also be available for purchase at the bar. Of course, this event is strictly 21+ and benefits TennGreen. Tickets are $55 and will go up to $59 on Oct. 1, so grab your today at the event website.
Another favorite event is coming up Sep.16-17 with this year's edition of the Nashville Cocktail Festival presenting two nights of drinks and fun at Centennial Park. Presented by Jon and Lindsay Yeager of PourTaste, this will be the eighth iteration of the celebration of local mixology.
The Yeagers have had a big year, announcing restaurant projects and becoming regular guests on the popular Kelly Clarkson Show as house mixologists for the pop star. For this year's NCF, they have planned two evening events and a gala apertivo brunch in between the nights.
Friday night from 4-10 p.m., attendees will take a trip to the islands at the Luau party, featuring tropical cocktails presented by Diamond Reserve Rum. It should be tikilicious! On Saturday, recover from the luau or kick off the day with an Apertivo Brunch from your friends at Branca. Kick back with low-alcohol cocktails and snacks like a real Italian would. The brunch will run from 11 a.m. until 1 p.m.
That evening will bring yet another party in the park with Cosmic Corral, a celebration of sotol, tequila's wilder cousin. Presented by Desert Door, guests will learn about this exciting category of agave spirits while sampling cocktails prepared by local bartenders.
Tickets are available for individual events or for the entire weekend, with VIP add-ons also on offer. VIPs will gain access to special spaces where elevated drinks and food will be available. The rest of us regular Ps will be able to purchase food at the evening parties. Get your place at the bar at the Nashville Cocktail Festival website.