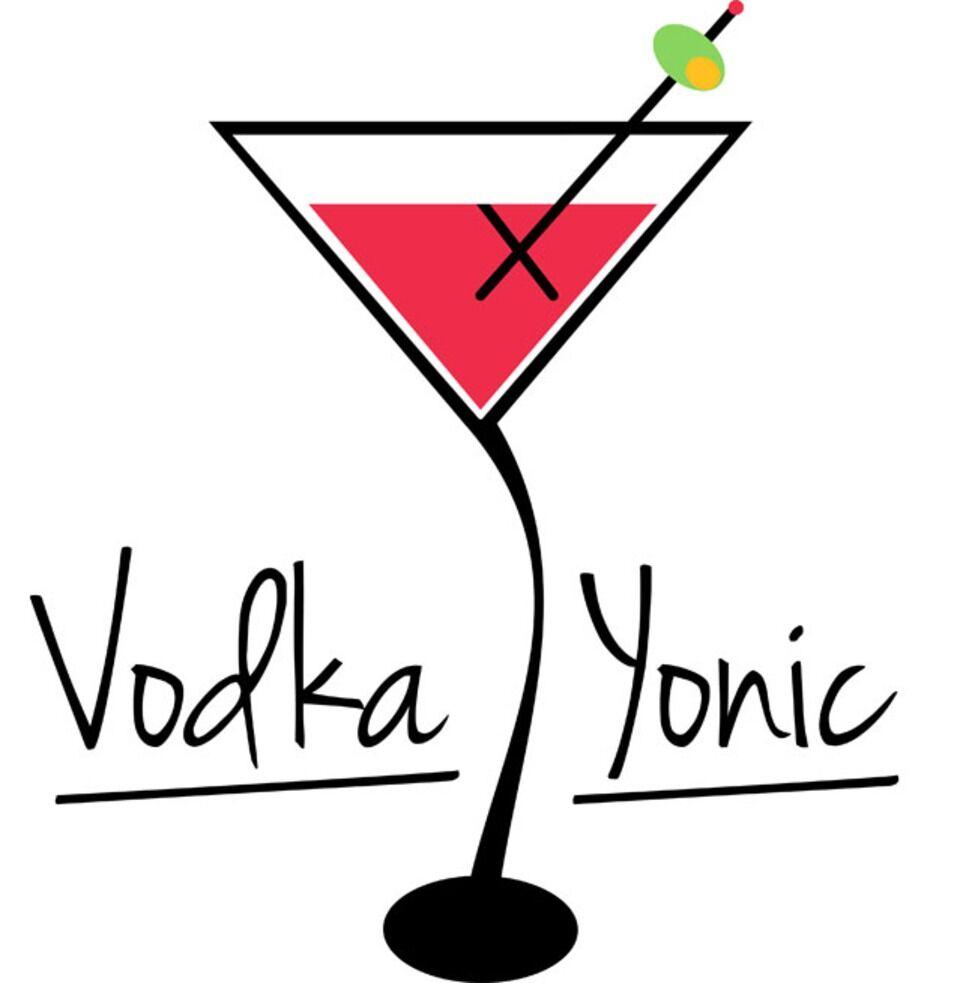 Vodka Yonic features a rotating cast of women and nonbinary writers from around the world sharing stories that are alternately humorous, sobering, intellectual, erotic, religious or painfully personal. You never know what you'll find in this column, but we hope this potent mix of stories encourages conversation.
---
In a June 24 ruling — with a spiteful, hostile and patronizing majority opinion written by Justice Samuel Alito — nearly a half-century of women's agency over their own bodies was tossed aside like a used, wadded-up tissue by six members of the Supreme Court. The shock reverberated through the bodies of women who recall their world pre-Roe, as well as those of women who have never known a world without it.
In the latter group is my 32-year-old daughter, who first obtained birth control through Planned Parenthood, went to Washington for the Women's March in January 2017, donates monthly to reproductive rights organizations and serves as an escort to shield patients seeking an abortion in the city where she lives. 
At women's marches, she carries a sign with a photo of me carrying a sign at the Women's March for Choice in Washington on April 25, 2004. When I got back to Nashville, I found out that while I was in D.C. marching for choice, her science teacher at her MNPS middle school invited a representative of a Williamson County pro-life group to speak to her class about "abortionists," as physicians were referred to in the literature my daughter brought home. My body morphed into an exploding ball of fury that rocketed me to the principal's office the next morning, demanding to know why parental permission to be subjected to such ideology was not required. I left with an agreement to invite a Planned Parenthood representative to make an age-appropriate, medically accurate, nonjudgmental presentation to the same class. 
On June 24, 2022, I was crushed by the decision that stripped away the hard-won reproductive rights that members of my generation and previous generations fought so relentlessly to achieve. Like my daughter, I was feeling defeated, demoralized and hopeless. That night, I watched The Janes, the documentary about the Jane Collective, an organization of women who facilitated more than 11,000 illegal abortions in Chicago from 1969 to 1973, pre-Roe. My memory rewound to fall 1972, when I was starting my senior year of high school in Wilmington, Del. A friend was pregnant and did not want to carry the child and give up her college scholarship. A group of us pooled enough money to put her on an Amtrak to New York City and pay for her legal abortion. We felt empowered. 
On Jan. 22, 1973, the day before my 18th birthday, I watched Walter Cronkite announce on CBS Evening News the Supreme Court decision that granted the constitutional right to abortion. We felt jubilant. 
On Jan. 8, 1974, I had a legal abortion in my physician's office. He had prescribed my birth control, and we were all shocked at its failure. I remember the date not because it was traumatic, but because that night my boyfriend and I went to see Bob Dylan and The Band at the Spectrum. We felt relief. Six months later, I moved to New York City with no money, no job, no boyfriend and no baby. I felt brave. That was my only abortion, but not my only abortion story. Over the years, I accompanied many friends to their legal abortions, settling them into their beds afterward with tea and cookies.
When I was pregnant with my first child at 34, I had an amniocentesis to check for chromosomal abnormalities. I didn't know if I would abort if the test was positive. It was negative, so I wasn't faced with that decision, but I had the legal option. Pregnant again a year later, I knew that with the exception of life-threatening conditions, I would carry the baby to term. Both choices were mine to make.
For decades it never occurred to me that a right granted by the Constitution could be taken away, but anxiety simmered as the pro-life movement gained advocates in courts, Congress and state legislatures. I co-founded a PAC to raise funds for progressive women running for office in Tennessee. One of our endorsement litmus tests was support for abortion rights.
Yet there I was on June 24 of this year, awash with despair, at a loss for words to rally myself and my daughter. So I watched The Janes. Witnessing those brave women — students, mothers, housewives — risk community standing and arrest to help women exercise agency over their bodies and futures, I was resolved anew.
I live in North Carolina now, where abortion is still legal. I signed up with my local Planned Parenthood to be an escort at their clinic and donated to groups that help residents of states with no access to abortion travel to states that do have access. I reached out to friends in Nashville to tell them I will assist those in Tennessee who need to take a "camping trip" to North Carolina.
My mother had five children before she turned 30; to have her tubes tied in 1963, she had to produce notarized letters from three doctors attesting that she understood the choice she was making. All three doctors were men. 
One late night, sitting together at the kitchen table, she told me the story of her friend who got pregnant their senior year of high school in 1952. The illegal abortion she had killed her. She was 18. Twenty-one years later, she could have received a safe, legal abortion and lived her life. Just as her boyfriend went on to live his.