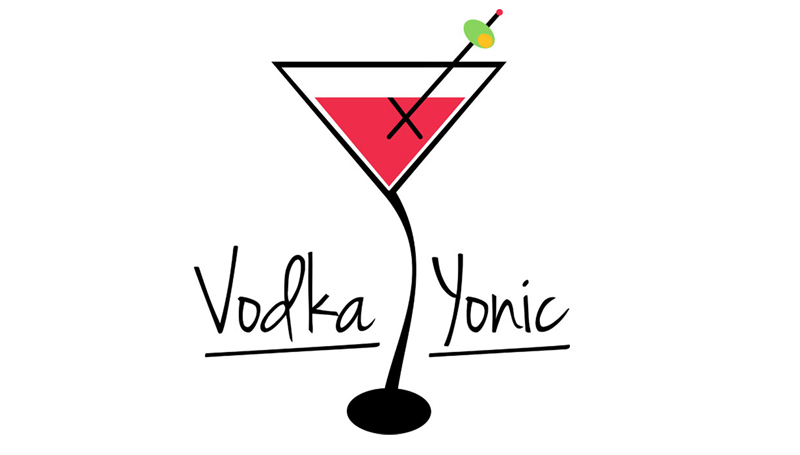 Vodka Yonic features a rotating cast of female writers from around the world sharing stories that are alternately humorous, sobering, intellectual, erotic, religious or painfully personal. You never know what you'll find here each week, but we hope this potent mix of stories encourages conversation.
---
I chew my thumbnail as I wait in line to register for a beginners' jazz-dance class. When it's my turn to sign in, the receptionist says, "That gal paid for your class," pointing to a middle-aged woman in front of me.
With a pair of stilettos in her hands, the woman grins and shrugs. "Just paying it forward. Wish me luck. I'm taking the 'Heels' class tonight!"  
I thank her, then thank Jesus that I am not taking the heels class — a class in which, I assume, I'd have to dance in heels.
I walk into the studio and see several dancers chatting, stretching and moving in ways that look easy and fun. I contemplate turning around and walking back out. I'm far out of my comfort zone. Unless I've had two beers and am in a huddle of girls at a bar, dancing is not easy or fun for me.
The best dancer in the room introduces himself with a big smile. His name is Ladarius, and he tells me I'm going to do great. He also tells me he's a hip-hop dance instructor wanting to brush up on jazz technique. Another student, C.J., performs in the University of Georgia's premiere dance company and is here to sharpen his jazz steps. Mimi, who looks my age, has taken this class for two years. I'm relieved to see that the other man, Mark, has gray hair and wrinkles. I am crushed when he lands a split as we stretch. 
"I took one tap class in middle school," I tell my gifted cohorts during the warm-up. "I'm a real beginner." 
Our instructor Alexa, all bouncy curls and curvy hips, assures me I'm in the right place. She then models the "jazz walk" — picture a nimble cat strutting — and we all practice it together before Alexa demands we each cross the floor solo. The simple step becomes physical calculus as my turn approaches. Do I bend my knees? What do I do with my head? 
Alexa signals for me to go. I'm terrified that I will look less like a strutting cat and more like a drunken llama. Getting myself to the studio took almost all my gumption — I don't know if I have any left to get me across the floor. 
Rookie dance skills are only part of my problem. My self-doubt ramped up after my ex dropped the "I just don't love you" bomb last month, and most evenings since then have involved Netflix and potato chips. I'm more comfortable burrowing into the couch, watching depressing documentaries and wiping my fingers on throw pillows than dancing in front of anyone. I've kept my social-media presence, however, playful and charming. I mastered the art of the witty Instagram caption and found filters to make my skin glow in an array of selfies: me with dudes from a band; me with my mom on the beach at sunset; me and my friend at a trendy brewery. But publicizing my sham happiness has only made me sadder. Doing half-assed yoga moves while brushing my teeth and scanning my ex's Facebook page don't offer relief. I needed a jolt, so I made the decision to do something different. I drove to the dance studio to move.
And now, it's my turn to actually move across the floor, alone. My legs seem to remember why I am here. I start to take steps. When I reach the opposite wall, I'm overwhelmed by feelings of embarrassment and exhilaration. I decide to focus on the latter. My limbs feel lighter as we learn sashays, pas de bourrée, step-ball changes, three-point turns and leaps. I shimmy and spin, enjoying the whip of my ponytail, the force in my breath and the vibrant beat of my heart. My embarrassment evaporates as I give in to the deep urge to move.
Toward the end of class, Alexa tells us we can do anything we want across the floor. Ladarius does the worm. C.J. leaps higher than I thought possible. Mimi and Mark do fancy turns. I start to doubt myself, suddenly remembering I don't really know how to dance. Even so, my hips and shoulders start moving. I'm doing the dance my friend Caitlin taught me, which involves flailing your arms while spinning around. It certainly isn't sexy; in fact, it's a sure-fire way to dispel sketchy guys at bars. But when I'm finished, everybody claps. Ladarius whoops. I am dizzy with laughter.
After class, I run into my dancing benefactor, who looks shell-shocked after her heels class. "You have no idea how much that class meant to me," I tell her as I give her a sweaty hug.  
As I drive out of the parking lot, I feel light and almost bubbly. I crank up the radio and find myself shimmying to Beyoncé's "Love on Top." I roll down the windows and let my shoulders keep moving in the way they love to move. I don't care who sees me. In the rearview mirror, I catch a glimpse of my face — sweaty and smeared with makeup. No filter.
I like this look. 
Email arts@nashvillescene.com