Vodka Yonic features a rotating cast of women and nonbinary writers from around the world sharing stories that are alternately humorous, sobering, intellectual, erotic, religious or painfully personal. You never know what you'll find in this column, but we hope this potent mix of stories encourages conversation.
---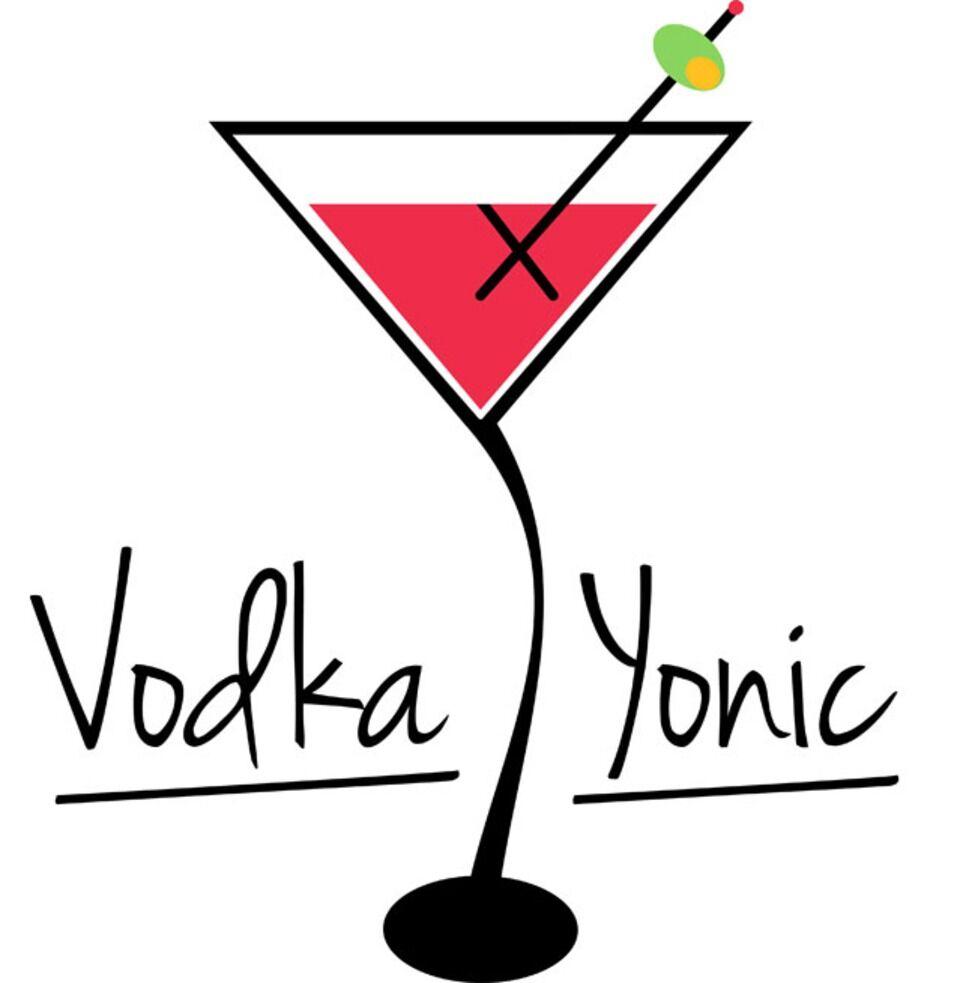 (1) 
It's July 2020. The collective We is settling into our cruel new reality (the one in which we're forced to know who Chet Hanks is). In January, I had quit my full-time job building supercomputers to pursue comedy, a thing that now no longer exists. I'm disabled due to a chronic condition, and I'm catatonically depressed. I'm 26 years and two months old. 
I turn to Juan, my fiancé, and say I don't think I believe in marriage. He doesn't know what to do with that. I don't either. But we both know I need health insurance. Que romantique.
(-244) 
He accompanied me to New York when I was performing in a comedy festival in December 2019. There he tried proposing three separate times. First, on the rooftop of The Met: too many people and an iPhone camera snafu. Second, at the ice rink in Central Park. The, to our surprise, Donald Trump-branded ice rink in Central Park. I'd finally given up hope when we arrived at the Bethesda Fountain. It was midnight, and we were the only ones there. He had a speech, but he forgot it. His ankle was chafed from holding the ring, which we'd picked out together, in his sock. We ugly-cried and it started to drizzle. Skateboarding teenagers emerged from the terrace and asked if we wanted a picture.
(99)
We say our vows under a big oak tree, which we both agree is perfectly us. It's a small outdoor wedding that I'd tried to postpone, but the down payments were sent before COVID arrived and the situation's been changing month to month. I think everybody secretly wanted me to have a little depression project. The delivery man dropping off the wine tells me I'm "the most beautiful bride [he's] ever seen." I find that hard to believe: I'm wearing an N-95 and fumbled through styling my own hair and makeup. Juan tears up reading his vows. I don't, but I ugly-cried privately while writing them. We split off after the ceremony to make our rounds. We accidentally don't talk to each other all night. At 11:30 p.m., our officiant pulls us aside: We forgot to sign the marriage certificate. When I go to USPS the next week, I bargain with the mailbox before dropping the envelope in.
(170) 
It's January and we're camping at Palo Duro Canyon, a mesmerizing chasm you can fall into if you aren't paying enough attention. It's freezing cold. Juan wakes me up with a hot coffee. He's been up for two hours. He's cut the sleeves off of his hoodie to give to our dog Tessa to wear. I sketch the view from our campsite. This is our mini honeymoon. We're planning to go on a Southwestern road trip when things go back to normal. 
(198) 
It's Valentine's Day, and Juan's fire chief sends him home early because Winter Storm Uri is about to hit Texas, where we live. I'm surprised to feel sad that I can't spend Valentine's Day watching rom-coms alone. I make us a cute dinner, and we celebrate by dripping our pipes and wrapping our hose line. 
Things we don't prepare for: the collapse of our entire state's electrical grid for a week; the loss of safe, drinkable water; and the realization that everyone I've ever loved — friends, family and enemies — can die at any moment, and there is nothing we can do about it. 
Juan drags me out of bed with coffee every morning, but I fight it. The bed is warm, and I deserve to be horizontal at a time like this. We cook spaghetti on a camp stove, and I light candles. We drink leftover wedding wine and pretend we're in a French bistro. I'm getting bored of Uno and Phase 10, so I ask him to play The Question Game, a game I invented for road trips. You ask a question, everyone answers, and so on. He says he hates that game. It's too scary.
(205) 
I ask him for a divorce a week after the snowstorm. It is simultaneously shocking and not shocking for both of us. But I just woke up one day and I knew. I make him watch (500) Days of Summer with me, and we cry together for the first time since the proposal.
(500) 
I live in Los Angeles now. I moved here four months ago. I sold the house in Austin that I bought in my past life as a hardware engineer, and even though I didn't have to, I gave Juan enough money to put a down payment on his own home. He's getting the ranch he's always wanted. I'm getting the shot at a career in TV comedy writing that I've always wanted. The love we had for each other isn't gone, it's just different. Tomorrow, I'm going to go to Angelus Plaza. I'm going to sketch the skyline.