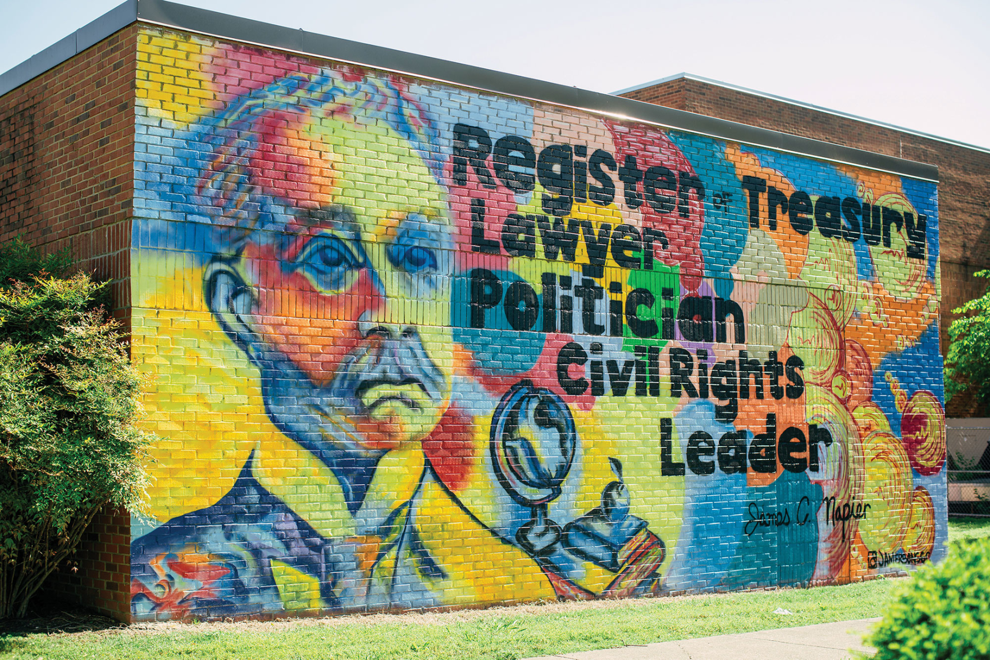 Growing up in South Central Los Angeles in the '80s, Charles Key didn't have a lot to do. The neighborhood, he says, was infested with gangs, and his parents wouldn't let him leave the yard. But his imagination was active. His father was an artist, and the walls of South Central were covered in graffiti.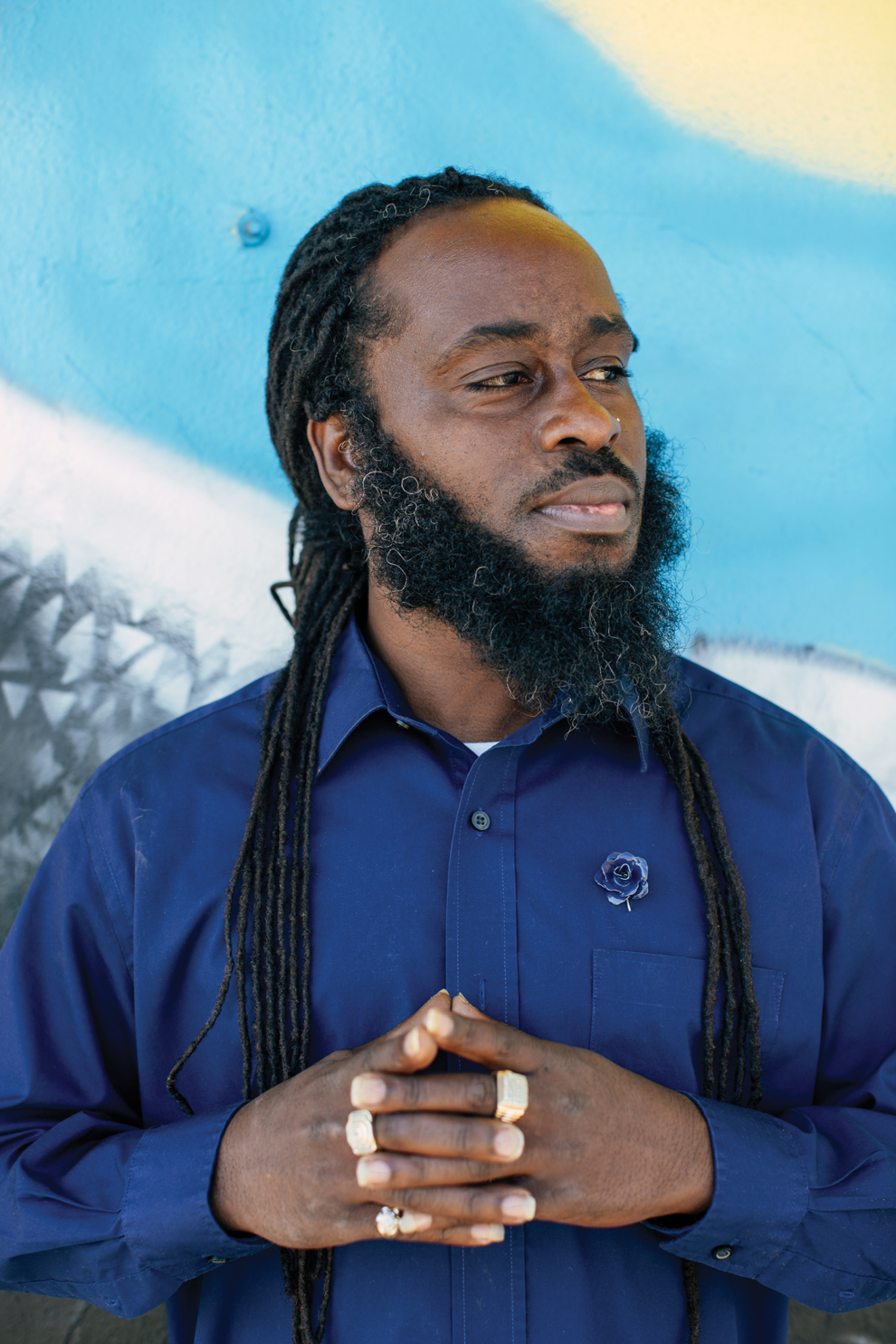 After the L.A. riots of the early '90s, Key's parents moved the family to Nashville. He graduated from Antioch High School, and worked various jobs after, including as a chef. But art was always in his back pocket — a calling, he says, and a ministry. 
The Napier area, known to residents simply as "South Nashville," is home to two of the city's public housing projects — J.C. Napier Homes and Tony Sudekum Apartments. The neighborhood is also home to a public library, an elementary school, a buzzing recreation center and a few civic-based nonprofits. Key doesn't live in the neighborhood but knows it well. It's his "church home," and he has family who live there. He saw a need in the neighborhood for art. 
"It's kind of a dark area known for violence and shootings and killings," says Key. "Why not shine light? My thing is I want to spark somebody, some little kid — spark their imagination. … Maybe I could keep somebody on the right path through this small gesture that I'm leaving in these communities."
A few years ago, Key's father's health was deteriorating. He became legally blind and could no longer see his own artwork clearly. He told his son: "You're young and in good health. Do it now." It was a wake-up call for Key, now in his 30s. He saved up everything he could and left his restaurant job. He started hitting up local businesses — begging, he says, for a wall. While some building owners would let him paint, they wouldn't pay him. One night, as he fell asleep, he realized that he had only $20 left, and it might be time to go back to restaurant work. But the next morning, he got a call. The owner of a West Nashville hookah bar was looking for an artist. Was he available?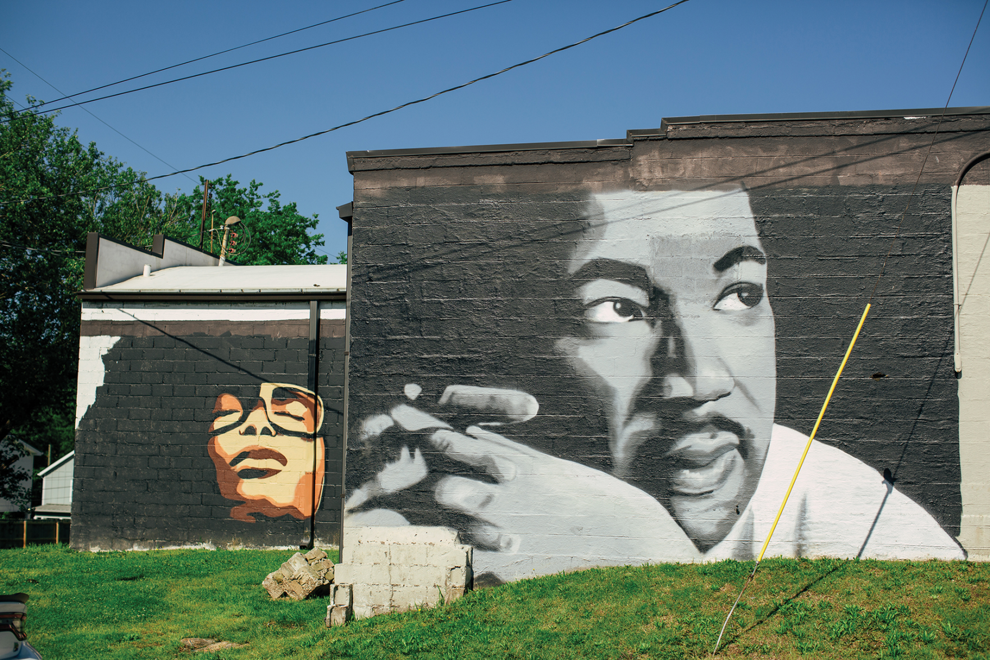 You can find Key's murals around the city, but his focus is the Napier area. His work often depicts historical figures like Malcolm X, Martin Luther King Jr. and John Lewis — figures who open up conversations with kids about history. The most striking of these is a portrait of James C. Napier painted on the civil rights leader's namesake elementary school. Its bright color palette is sure to draw in kids so they might ask questions about the Nashville native and first Black register of the Treasury, who was appointed to that role under President Taft in 1911. 
"I like to use my art as ministry," Key says, "especially for the kids. That's why I do a lot of bold pictures and loud colors. I think it's kind of therapy, especially if you see only bland walls for so long. It kind of messes with your psyche."
Other murals depict pop-culture icons like Serena and Venus Williams, Kobe Bryant and Chadwick Boseman. Key envisions the neighborhood as an arts district, with emphasis on arts experiences for children. He recently volunteered at Napier Recreation Center, teaching art classes to kids after school. "Painting teaches you how to learn," he says. "It teaches you how to remember. It teaches you how to have a work ethic. It teaches you how to overcome and correct things, all in the practice of painting. You can break that down to any aspect of life.  
"Painting is a process," he continues. "It's emotional. You go through a whole lot. In the beginning, you're anxious, a little scared 'cause you have a blank wall. The doubts [come in]. Am I good enough? Is this gonna come out right? You've got to break through that." 
Key made local headlines last year for a mural he painted on a building that, at the time, housed Eddie's CeeBee Food Store. He used red, white and blue paint to depict the faces of George Floyd and Breonna Taylor on the side of the building, right next two locally relevant faces — those of Jocques Clemmons and Daniel Hambrick, who were killed by Nashville police in recent years. The mural is important because it reminds us that national conversations have local relevance. The building will now house nonprofit Project Return, and the mural will stay put.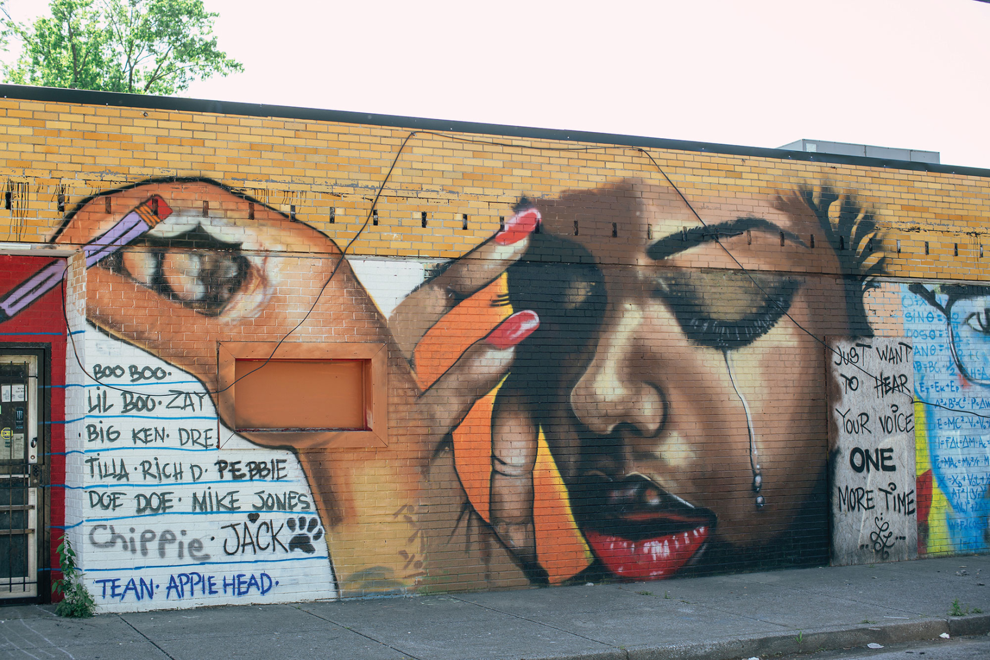 After receiving some feedback from the community, Key used one wall to memorialize people in the neighborhood who have died. Their names — Dre, Chippie, Apple Head and many more — are written beside the portrait of a grieving woman. 
Key knows that the fate of public art is always uncertain, but he finds meaning in the work. Sometimes, it even becomes a way to mark time. The day he finished the Chadwick Boseman mural last year, his father died. He hopes to continue his father's mission — of teaching kids that art can be a way to process conflict and resolve differences, and a way to dream.