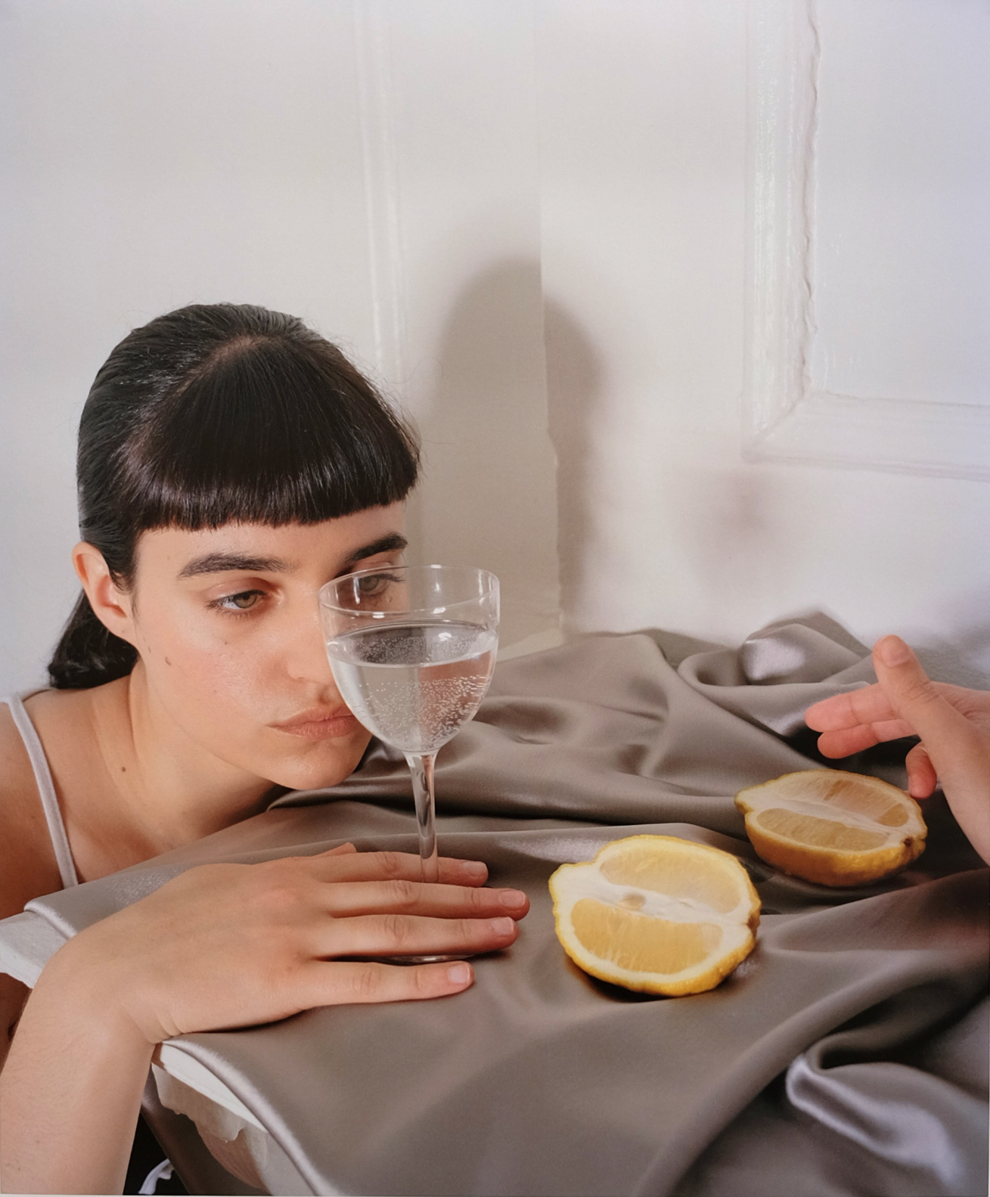 The Scene-sponsored art exhibit Nerve: The Female Body in Women's Art opened last night at Wilder. To commemorate the show, we've put together a series of interviews and conversations with a few of the artists whose work is in the show. First up is Jenna Westra, a New York-based artist who teaches photography at Parsons School of Design. Westra's four photographs in the exhibit come from a shoot she arranged with the Nerve show in mind, and their communal, sensual themes reflect the thesis of the show. She spoke with us recently from her home in New York about her collaborative creative process, her inspiration from the early days of photography, and the surreal erotic images that recur in her work.
You speak about these photography shoots as collaborations, with the subjects as active participants and not just models. How do you cast your shoots? Do you have a roster of people that you like to work with or do you try to work with new people every time?
Usually I'll put a post on Craigslist. I include examples of my work and ask for women aged 25 to 40 or so, who are comfortable with taking direction, comfortable with subtle nudity, although that's not always necessary. And I generally get quite a few responses from these posts, which is always really fun for me to look through. In the end, I usually pick people who are similar to me in some way, or people I think I would be friends with. People who are physically like me, but also that our interests are aligned in some way. So I end up using people who are creative and visually sensitive, either they're writers, or they're interested in photography themselves, or just have some relationship to performance in some way. I tend to work with a lot of yoga instructors and dancers. I like working with people who have a comfortable relationship with their body and understand how the body moves, and gestures, things like that.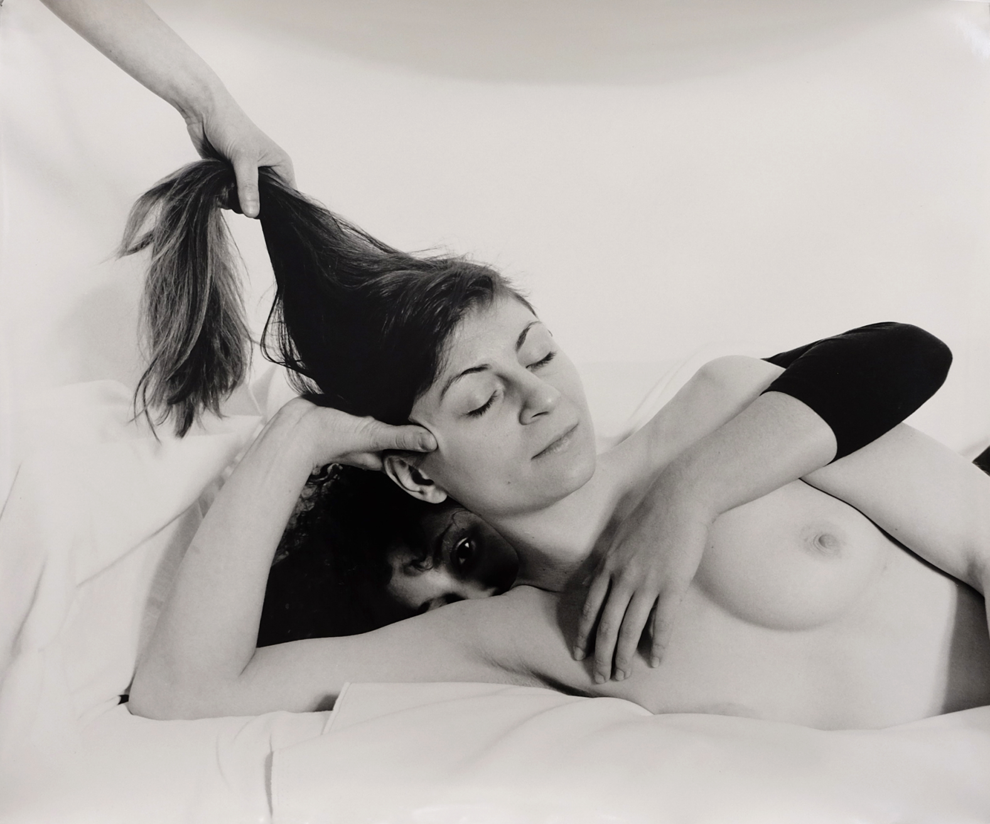 Do you ever become friends with your subjects? 
I have! Sometimes someone will really grab my attention, and it's not so much about how they look, but it's how our dynamic is, working together. Already this year, I've done two shoots with this woman named Vivian — she's studying photography here in New York. And I just like her. We just get along. This isn't something I've ever done before, but I'm thinking about doing a long long-term project with her — to revisit this idea of the muse, and question the ethics of that sort of relationship. I'm curious to see what will happen if I impose the constraint of just exploring one relationship, both conceptually and visually. She's in three of the four pieces of mine in the Nerve show — she's the one with the severe bangs, the black hair.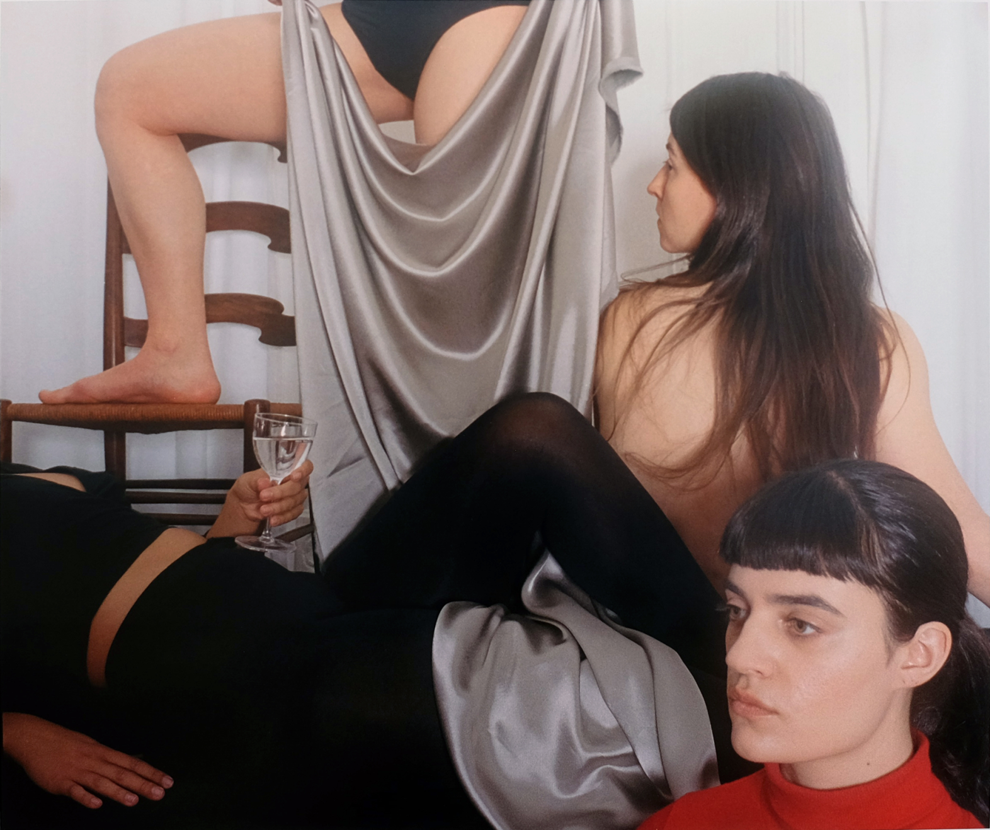 She's so timeless. I wanted to talk specifically about the large work in the show — there's a woman with silk draped over her, and then a topless woman's back, and then the woman Vivian in the forefront. It's like you've combined four different standards of portraiture, and pushed them together into one piece — it's really beautiful. 
Thank you! I titled it "Tableau Vivant," which refers to this meeting of theater and visual art that was popular in the early days of photography, when photography was unsure about its status as an art form. There's all these images that I've been looking at of these tableaux vivant, which is a kind of motionless group of people arranged to represent a historical moment or scene. And they're always lit incredibly, and remind me of historical paintings. I like the idea of revisiting this as a trope that was mainly created by male artists describing the female form. 
You talk about reclaiming the female body as a powerful form for feminine control. Is there a reason why you feel strongly about that? You said that your models are stand-ins for yourself. Do you feel like making photos is like a type of therapy?
Yeah. And also just making what I want to see in the world. I get frustrated looking at art when I go to museums, the Met especially. I recently discovered that they only own one painting by a female artist of the Dutch Masters, and the painting is of flowers because she wanted to work with models like many of her male peers, but it wasn't allowed when she lived. And I think there's a space for women to represent women in a way that's not sexualized, it's not about that objectification. The body is present, but it's not an object. 
I get so excited, especially when I'm doing commercial work, if the team is all female, if I'm shooting with a stylist, set designer, clothing designer, and we're all women making something together. There's this special energy that happens. And not to say, my work is for a specific audience, but it kind of is. There is something very powerful about using one's body to perform or allow yourself to be seen in a way that's referencing something from the past, but living in the present social context, hopefully on its way to being totally liberated. The female body I mean.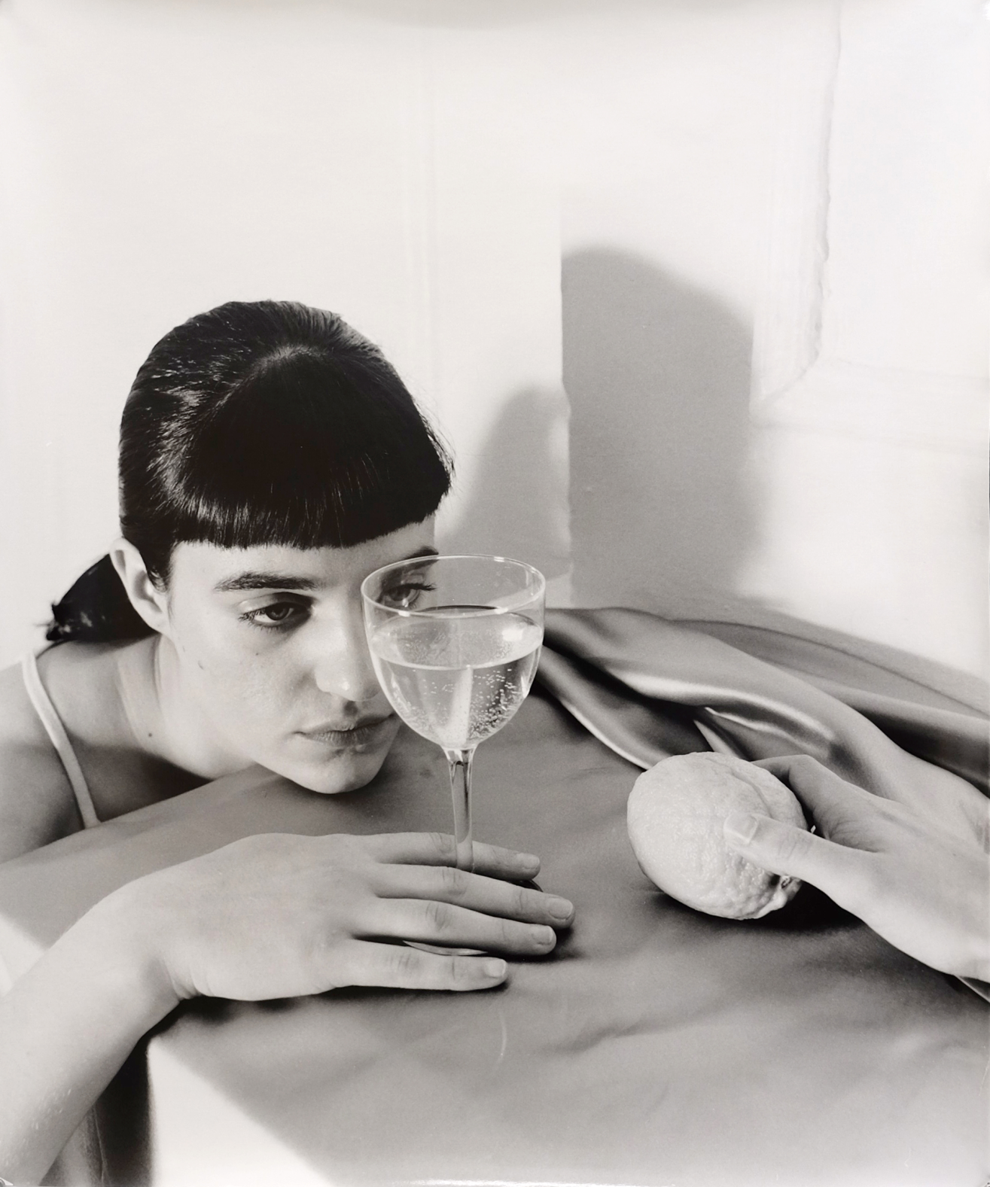 A lot of your photography has fruits in it. The two photos titled "Lemon View Through Water Glass" have the lemons in the foreground, and they feel very symbolic. 
Yeah, fruits appear again and again. They're definitely protagonists in my images, and it's related to, again, a past tradition in literature or painting where the young female was often compared to a ripe fruit or a budding flower. I want to take that idea and make it my own and reclaim it in some way. The lemon is obviously aligned with female anatomy. It's got that beautiful oval shape with the point on top. But then on the inside it's sour. It has a bite. I just love that idea that what's on the inside is somehow at odds with what's on the outside. I'm thinking about what's cerebral or psychological within the female mind, and the complexity of desire.
Symbolism aside, my work is very formal. I'm not afraid to admit that I like looking at beautiful pictures. I like making beautiful pictures. After I finished grad school and didn't have to defend every little reference point, I was just like, "I'm going to make whatever I feel like, whatever I want to see, however I feel." I don't set out to prescribe a certain narrative for every image I make. I like to instead present a certain attitude or mood where the viewer can enter the exhibition space and make their own interpretations.
Nerve remains on view at Wilder's new gallery space at 701 Taylor St. through February 20.