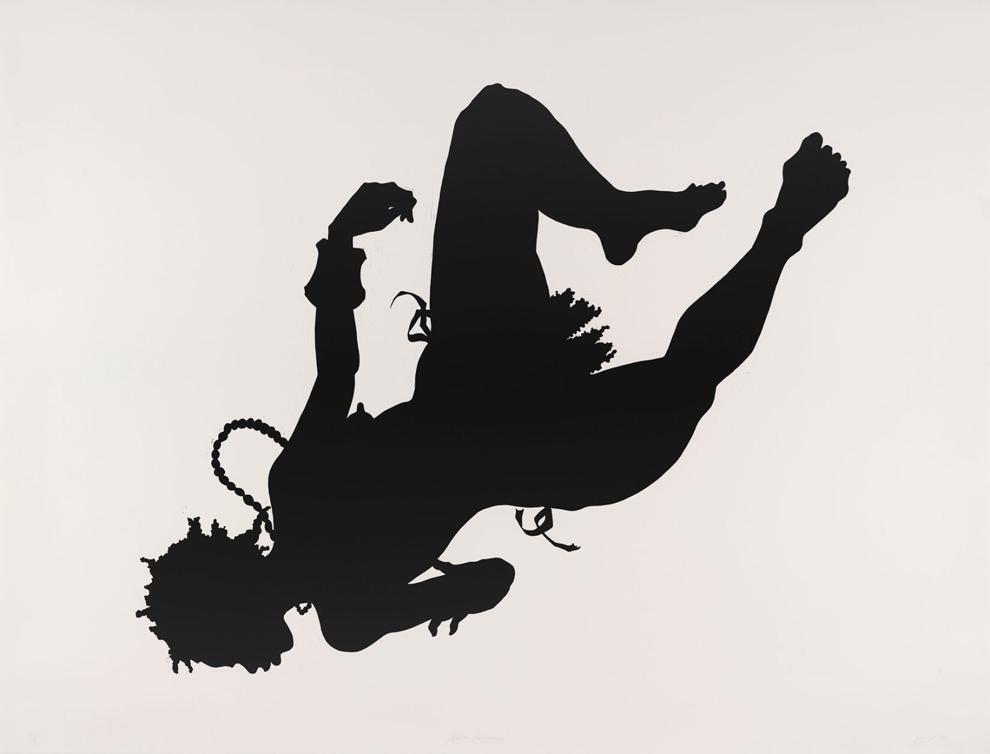 Kara Walker is among the most important artists in her generation, and her first solo exhibition in Nashville — the Frist Art Museum's Kara Walker: Cut to the Quick — is a big deal. That's not only because Walker is an exceptional talent, but also because her artistic point of view so deftly cuts through conversations about America's past. We need Kara Walker, now more than ever. Here are five things to know about the artist before you check out the show.
1. Walker wants to unsettle. She wants to provoke. Her best-known works unflinchingly depict the antebellum American South in cutout shadow figures that are both technically beautiful and conceptually gruesome. Rape, infanticide and racist caricatures are frequent themes. Her most recent works on paper use Barack Obama as subject matter — in one piece, he is cradling the decapitated head of Donald Trump.
2. Walker has been a successful artist for decades. In 1997, at the age of 28, she became one of the youngest people ever to be given a MacArthur "Genius" Fellowship. In 2007, she was named one of Time's 100 Most Influential People, and iconic artist Barbara Kruger wrote the accompanying bio. "Few have managed to capture the collision between past and present, between histories and horror stories, between sexuality and shame, between skin and meat, as powerfully and provocatively as Kara Walker," Kruger wrote.
3. Walker's Victorian-inspired silhouettes tell big-picture narratives, but also contain small, sometimes subtle details. The more formally pleasant a work is, the more likely it is to have disturbing details. Among the most iconic images in the Frist's exhibit is a 1998 work called "African/American," which shows a single woman falling — upon inspection, her figure includes a breast loose around her armpit and a bushel of pubic hair between her legs. Look for grotesque details throughout her artwork, like additional sets of legs poking out from underneath women's gowns, bloody scissors hidden behind backs, and used condoms dangling from hands and laps.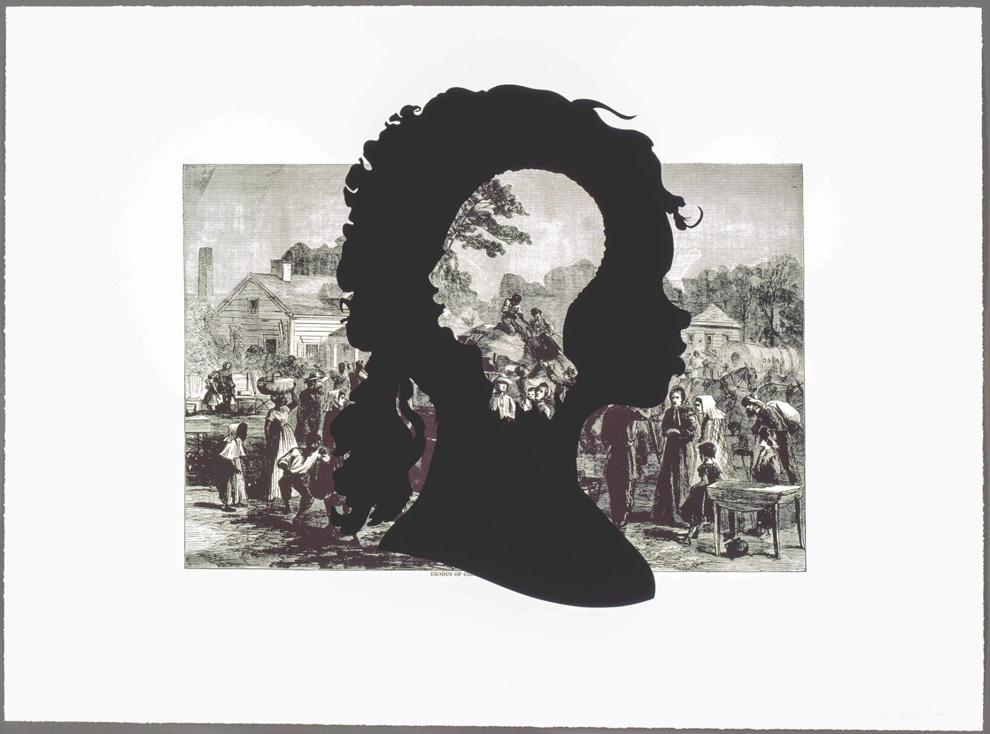 4. Walker's practice includes more than just cut-paper silhouettes. In addition to the videos, drawings and even pop-up books she's made since early in her career, one of Walker's most significant works is the site-specific public art sculpture made from sugar and displayed at a historic Brooklyn sugar factory in 2014. "A Subtlety, or the Marvelous Sugar Baby, an Homage to the unpaid and overworked Artisans who have refined our Sweet tastes from the cane fields to the Kitchens of the New World on the Occasion of the demolition of the Domino Sugar Refining Plant" was 75 feet long by 35 feet high, and made from 80 tons of sugar donated directly from Domino. 
5. Despite all this, Walker is not universally beloved. Pioneering Black feminist artist Betye Saar has called her work "revolting and negative and a form of betrayal to the slaves." Her art has been covered up and removed from collections. As Walker told Essence the same year she was awarded the MacArthur grant, "To be successful as an African American artist, you have to spill your guts constantly to create a dialogue. It may not always be a pleasant one, but it's a dialogue I would wish to have."