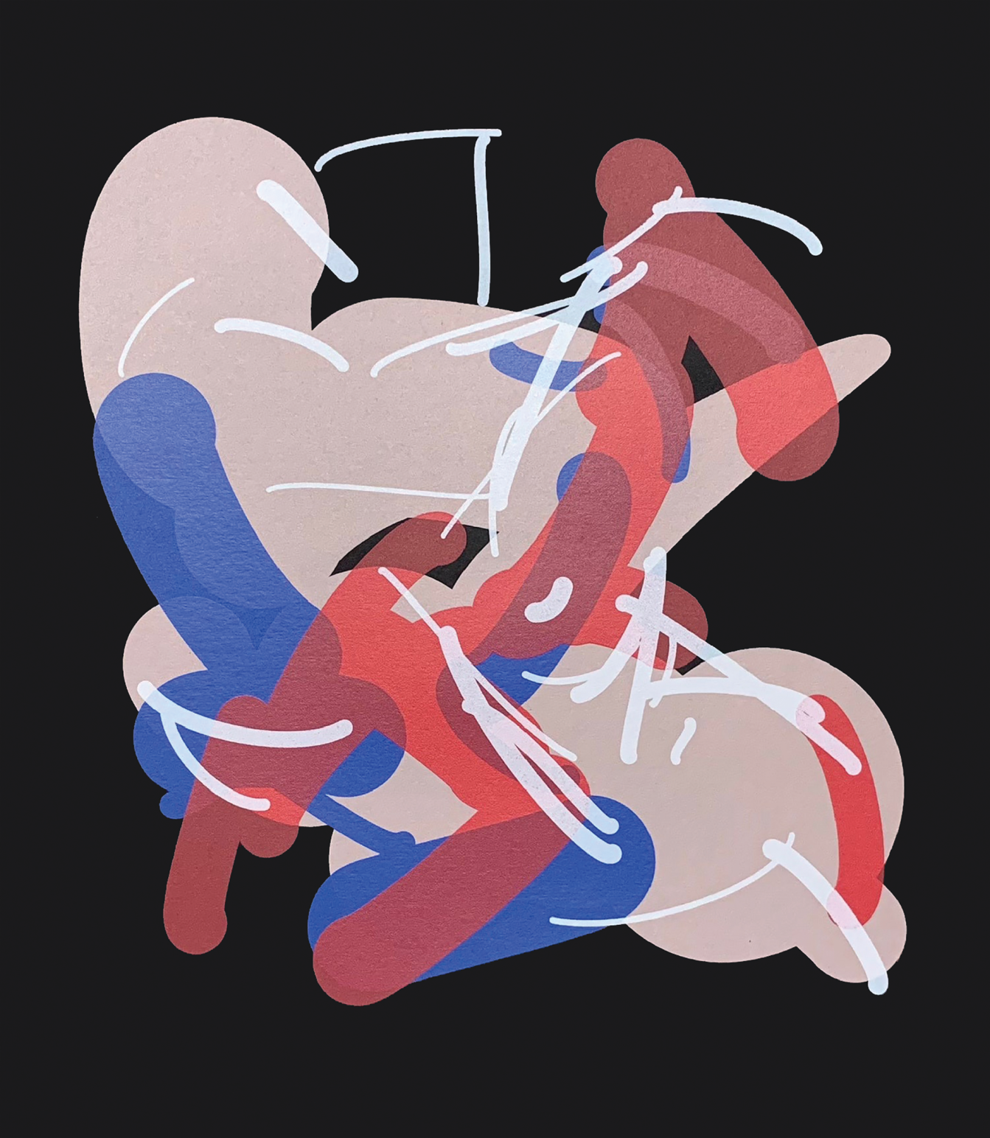 Downtown 
Andy Harding's Arrokoth opened at Tinney Contemporary on April 16, and continues at the 5th Avenue of the Arts space through May 29. Harding forms his sculptures from the wood of fallen trees, turning them into extraterrestrial-seeming artifacts on metal stands that look a lot like the landing gear on sci-fi Golden Age-era flying saucers. The show's title references the most remote celestial object ever visited by a space probe. The exhibition's natural materials and Harding's smooth-rounded forms emanate a still calm, but the titular implications of trans-Neptunian isolation charge this display with existential anxieties and cosmic horror. Tinney will host a socially distanced reception on Saturday from 11 a.m. until 7 p.m. Visitors are asked to schedule a time slot for their visit via tinney.com.
Chauvet Arts will be open for gallery-goers on Saturday night from 6 to 9 p.m. The gallery will be unveiling a newly renovated exhibition space called The Cave, and will also continue its display of chromatic art, Afterimage: Sensations of Color. One highlight of the exhibition is Tom White's "Pitch Dream." The print explores the algorithmic gaze in its Lacanian reflection on machine perception and concepts of artificial beauty. White's print depicts a couple of colorful,  entangled biomorphic forms, which an algorithm would likely mistake for a pornographic image, earning it tags like "Explicit Nudity," "Adult Content" and "NSFW."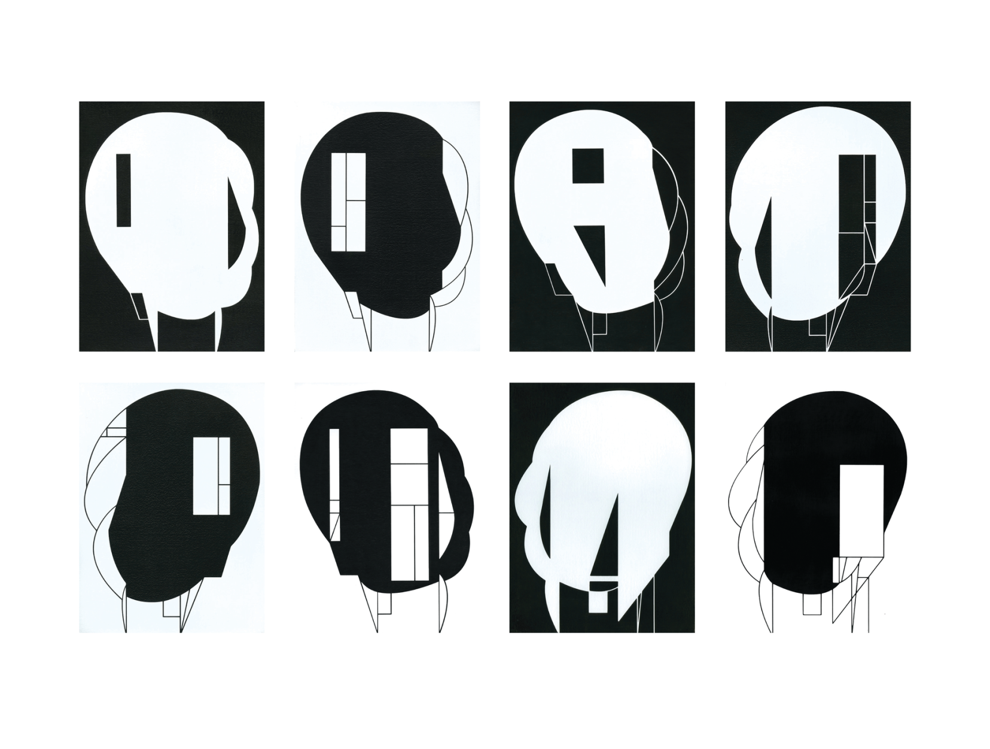 Wedgewood-Houston  
The title of Rob Matthews' How Lonely Sits the City That Was Full of People, which is on view through May 29 at David Lusk Gallery, might immediately call to mind thoughts about the public spaces we've abandoned during the pandemic. But in science and in art, correlation is not causation. The title is actually the truncated opening line of the Book of Lamentations — the Old Testament collection of verses written in the aftermath of the destruction of Jerusalem by the Babylonians circa 586 B.C. The centerpiece of Matthews' exhibit is "The Forest" — a sprawling mixed-media work spanning five large panels that Matthews completed before the pandemic. One of the defining qualities of Matthews' practice is its self-conscious relationship with art history. "The Forest'' was inspired by a 17th-century French painting, "Feast of Wine (The Procession of the Ram)" by the Master of the Processions. It's a vivid, colorful work depicting a group of men and boys carousing, raising glasses of wine and leading a ram to slaughter for a feast day celebration. The theme of sacrifice runs through the show — from the looming gravitas of "The Forest" to several collections of abstract portraits picturing a selection of historical figures who were also "sacrificed" in one manner or another. Matthews' take on "Feast of Wine" is a succession of interlocking rectangles and curves rendered in a black-and-white palette. In fact, this whole large display is mostly black and white, reminding viewers how we naturally associate color with life — both biological and social. The gallery will host an open house from noon until 3 p.m. on Saturday, May 8, and a live virtual artist talk at 12:30 p.m. on Wednesday, May 12.  
Zeitgeist Gallery will open a trio of exhibitions on Saturday: Lanie Gannon's new display of painted, hand-cut paper works called Flowers for Queenie (A Royal Portrait); ceramicist Rami Kim's display of her signature "Blobby" works and portrait sculptures, Small Pause; and Kate Roebuck's Mischievous Company — a graphic-arts-inspired display of ink drawings of stylized fruit and flower forms. Gallery-goers are invited to drop in and see the shows on opening day, this Saturday, May 1, from noon until 6 p.m.  
While you're in Wedgewood-Houston, be sure to stroll behind The Packing Plant for the latest installation at the art bunker's 185 Alley Gallery. Reflections is a collaboration between DaShawn Lewis, Kim Manson, Caitlin Mello, Justin French and Shadale Smith. The wheat-paste collage mural features drawn and photographed images reflecting on the beauty of the natural world and the ways that running water, blowing breezes and blossoming buds ground us in the fullness of the present moment. Reflections was installed last month, and will remain on display through May.  
Inside The Packing Plant, Channel to Channel opens Inside Out, a new exhibition by two women painters with an opening reception on Saturday. Elizabeth Winnel explores notions of vulnerability in a feminist context by examining the gendered stereotypes we associate with colors, symbols, expressions and gestures. Ellie Dent explores the sensation of vulnerability vis-à-vis her experiences of medical care as a woman. The exhibit runs through May 29.  
Last but not least, Coop will host a closing for Joe Devera's Paper Tiger, along with a printmaking workshop by Yanira Vissepo on Saturday afternoon from 3 to 6 p.m. Coop will also open a new exhibition by Nick Doty and rescreen its 2020 microcinema program on May 5 from 6 to 9 p.m. — that reception will coincide with the gallery's The Big Payback Fundraiser.
East Nashville  
John Paul Kesling's Tippy Toes opens at The Red Arrow Gallery on Saturday night. The large, colorful landscapes and portraits in the exhibition were created during the pandemic. But like Rob Matthews' show at Lusk, this isn't an exhibition reflecting on masks, protests or elections — or bombings, tornadoes or floods. Instead, Kesling gives us languid scenes and still faces rendered in soft lines and soothing colors. Red Arrow will host an opening reception this Saturday from 6 to 9 p.m. The show runs through May 29.