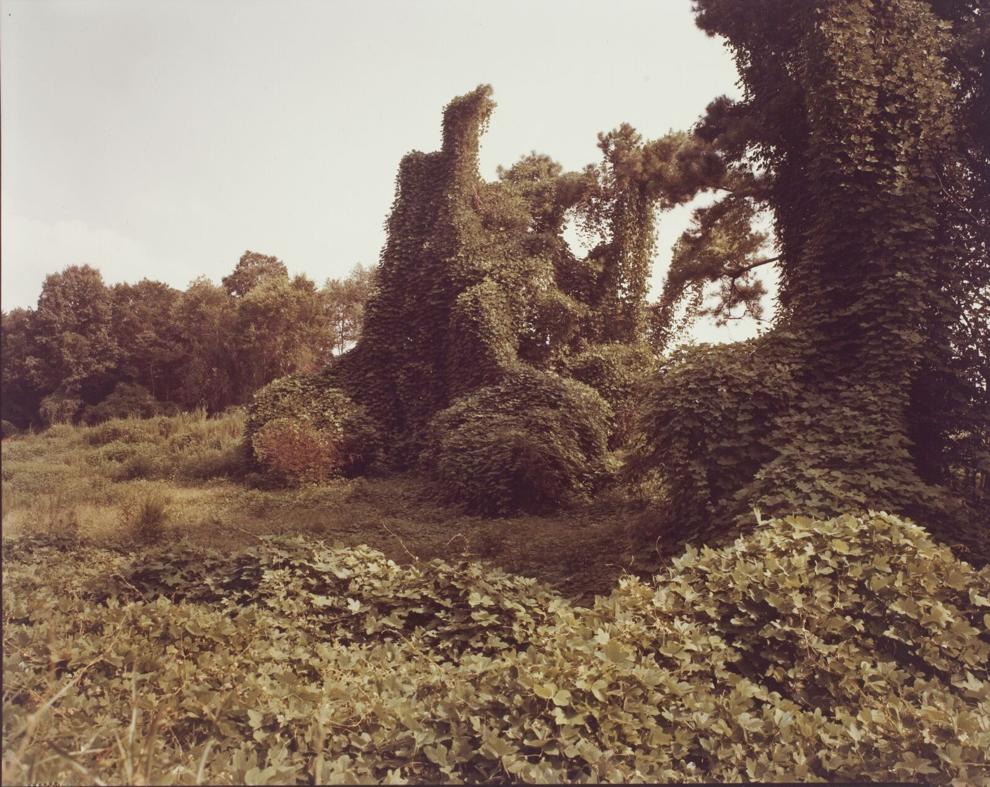 Wedgewood-Houston   
Fall is my favorite season — for both weather and art. Wandering between galleries while wearing layers is one of modernity's great pleasures, but in the winter, when the temperatures drop, we often see a lull in art programming before the market springs back to life with warmer weather. With all this in mind, I did a double take just before Christmas when David Lusk Gallery sent me a press release for its new exhibition of photos by William Christenberry and William Eggleston. Southern Image Takers offers a great primer on the work of these pioneering Southern photographers, but also explores their creative relationship. Both artists contributed to establishing color photography as a legitimate fine-art medium, and their images of quotidian subjects — Southern people and places — reveal the overlooked weirdness and wonder of our unique region. Southern Image Takers includes 10 works by each photographer, and I'm already penciling it in as my first favorite show of 2023. David Lusk Gallery is hosting an open house for the show on Saturday from noon until 3 p.m.  
Julia Martin Gallery celebrated its ninth anniversary in December, and the party continues into the month of January. It seems like more and more galleries have started holding shows for around two months at a time, and I'm here for it. A good exhibit is like a good movie — you want to see it again. It's also a much more sustainable prospect for a gallery to schedule, install, promote and uninstall six shows a year instead of a dozen. Martin has kept her space in the middle of Nashville's contemporary art scene for nearly a decade. Her gallery shows some of the city's most buzzworthy artists, and its music-fueled receptions make it a First Saturday hotspot. The gallery's anniversary exhibition reminds viewers about Martin's own evolving painting practice. Bring the Light is an eclectic mix of Julia Martin's own works on paper and paintings on panel and canvas that find the artist using experimental materials like neon paint and gold leaf. The works incorporate some of the drawings Martin made during periods of social distancing in the depths of the pandemic, and collaged materials and vintage picture frames bring a sense of nostalgia to this display of weird and beautiful portraits. Julia Martin Gallery hosts a closing reception on Saturday from 6 until 9 p.m.
Chattanooga-based painter Olivia Tawzer debuts Fun and Games at Open Gallery on Saturday night. Tawzer paints Southern narratives capturing those moments when friendly competition can become bitter rivalry or roughhouse play turns into playground bullying. Open Gallery's reception is Saturday from 6 until 9 p.m.
I also want to report that Richard Modica has closed the Modfellows outpost in The Packing Plant, but will still be programming his main Modfellows gallery space in the Grassmere neighborhood. Modfellows' Wedgewood-Houston run in 2022 added street art and a pop sensibility to the neighborhood's gallery lineup, and it will be missed. I'll have an update on the space's new curator in next month's Crawl Space column.  
Gardening, Not Architecture — Nashville-based artist Sarah Saturday's ongoing multimedia project — is Coop's artist-in-residence for the month of January. Gardening, Not Architecture's latest multimedia project, Voyage, is a mix of live performance, short film and original songs. Gardening, Not Architecture's YouTube channel currently features a new video for Voyage's first single, "Come Out." The song marries propulsive synth beats to Saturday's daydream vocals, and the video features Saturday literally dancing with her selfie in a smartphone exploration of identity swapping. "Come Out" is just a teaser for what will ultimately be a full-scale theatrical performance built around nine experimental short films, which will all be directed by Saturday's longtime collaborator, the Nashville filmmaker Dycee Wildman. G,NA's Coop residency will offer multiple opportunities for gallerygoers to get inside the process behind Voyage, including dates for visitors to attend private rehearsals for the upcoming show. Saturday will also be creating a gallery installation including artwork, costumes, props and videos from the Voyage production, which will premiere in early 2023. Visit gardeningnotarchitecture.com to schedule a rehearsal visit and get updates on Voyage. Say hey to G,NA and see her installation at Coop's opening reception Saturday from 6 until 9 p.m.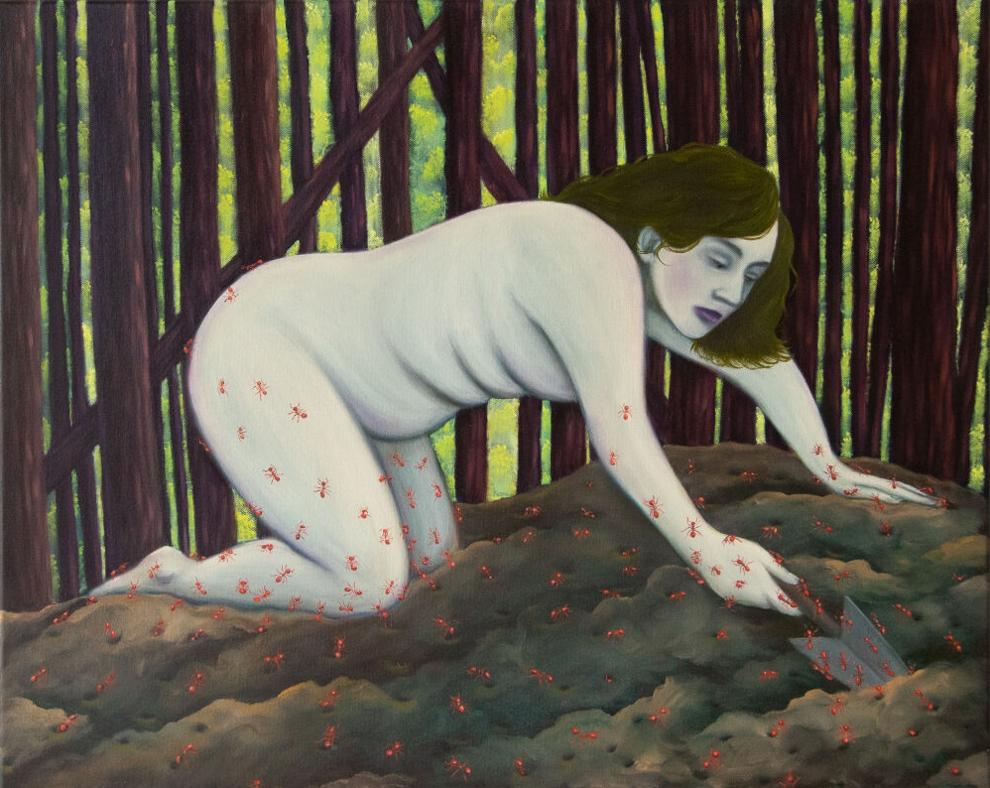 East Nashville    
Annie Brito Hodgin is a self-taught painter whose figurative works offer surreal stories that spring from the artist's subconscious rife with myth and wrapped in symbolism. Hodgin's paintings are populated with nude women doing things: climbing fences, running in the woods, falling down stairs, lighting their curtains on fire. It's all super dreamy, and you could imagine the artist's images illustrating a New Age manual on astral travel. Hodgin's heroines get rained on and stalked by crocodiles, flowers sprout from their mouths and skeletal horses gallop through their nightmares. The artist's works on paper explore similar subjects, but I prefer the precision and texture of her colored-pencil sketching to her paintings. Figures, narratives and loads of content are all contemporary art trends that are starting to fade, but work like Hodgin's is so personal and idiosyncratic that she seems to be making a space of her own outside of shifting cultural tastes. I'll be interested to gauge the attention for her new exhibition, Southern Labyrinth, when it opens at Red Arrow Gallery Saturday night. It's Hodgin's first solo gallery display since she started showing her work in 2019, and it might prove to be one of the year's breakout showcases. See for yourself at Red Arrow's opening reception for Southern Labyrinth Saturday from 6 until 9 p.m.