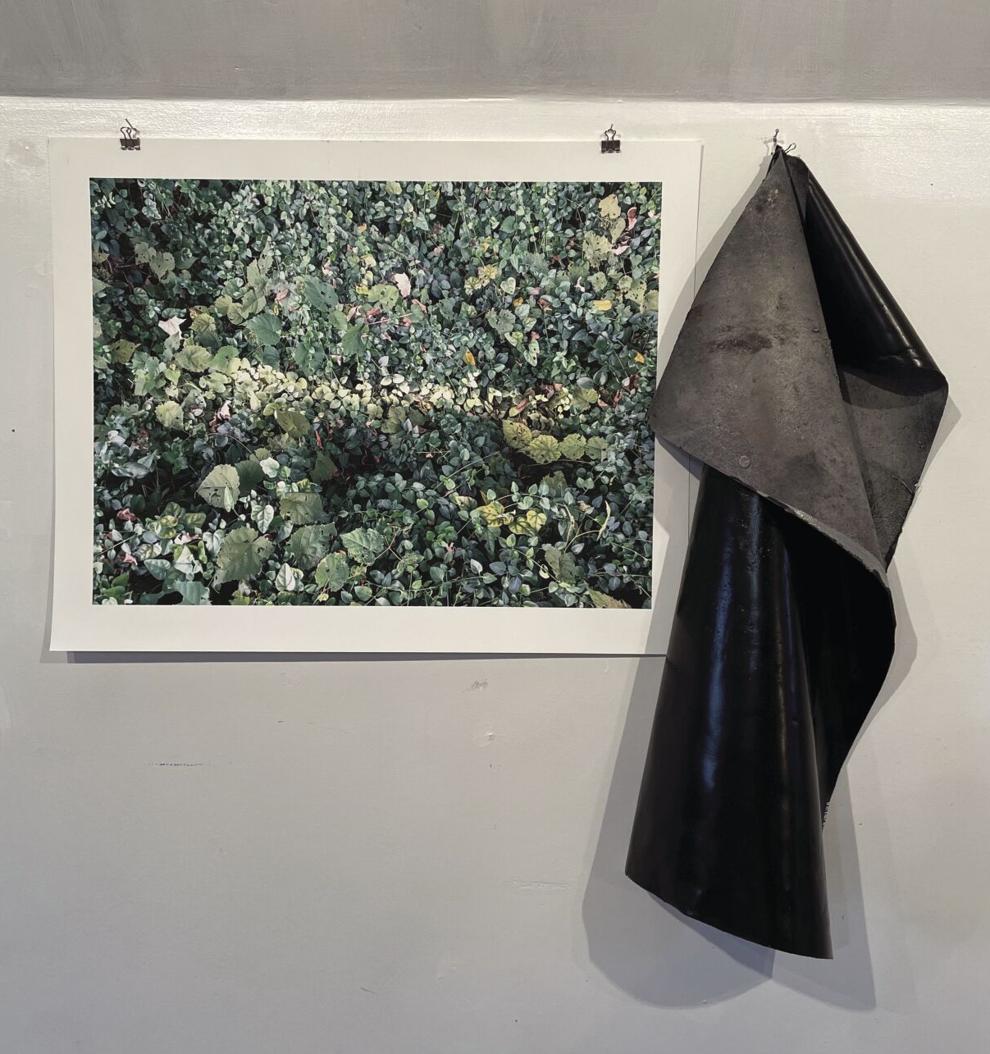 Last month's art crawl kicked off the winter arts season a week late due to New Year's holiday delays, and with some renewed anxieties due to record-breaking COVID numbers. Luckily, February is finding the Omicron spike declining, with case numbers heading back down in the right direction. It also marks the first month of the new shape of the Wedgewood-Houston art scene, which went through a sudden reshuffling in the face of closures, upgrades and expansions at the end of 2021.  
Wedgewood-Houston
Some of the biggest art happenings on Saturday night are at the shifting spaces at The Packing Plant in Wedgewood-Houston. The Packing Plant is the hub of Nashville's contemporary art scene, and its continually evolving roster of galleries and maker spaces means the location is always serving up new sensations, experiences and services. The big news for Saturday night is Coop's first show in the building's large central gallery, which was formerly occupied by Channel to Channel. Coop's inaugural exhibition in its new digs is the annual New Members display, which actually includes artists who will be familiar to Nashville's gallery-going regulars. Lisa Bachman Jones is a new Coop member, but she's already a local art scene veteran whose work was a highlight of Rymer Gallery's local artist roster. Jones investigates liminal spaces and states in her multimedia practice, which includes painting, sculpture, video and more. Jones' borderless explorations of mediums make her work intrinsically interesting regardless of the content. Yanira Vissepo's work will also be familiar to Coop fans, who will recognize the artist's Japanese-woodblock-inspired printmaking from her time as a Coop artist-in-residence back in 2020. The show also includes Beth Reitmeyer's colorful, immersive installation work, and a display of digital art by graphic designer Quintin Watkins.   
Coop's former cozy northwest gallery is now a new satellite space for the Grassmere-based Modfellows Gallery. The gallery will christen its new spot in the heart of the city's must-see art scene with an exhibition by East Nashville artist Ryan Michael Noble. In the 1980s, street art aesthetics broke into art galleries, but the influences of artists like Keith Haring and Jean-Michel Basquiat have arguably never been greater. Noble's designer-y colorful abstract compositions once called to mind Kandinsky and Calder, but the artist has taken his penchant for mark-making to an extreme that can't help but bring Haring's sure-handed doodling to mind. That said, Haring's work in New York subway tunnels has been characterized as contemporary cave painting. Noble's work is ultimately less figurative — it's the kind of painting that has as much to do with manuscript and calligraphic traditions as it does with modernist abstraction. Noble opens Language at Modfellows on Saturday night.   
Basquiat's influence is plainly apparent in the inaugural art gallery show of Nashville comedian Josh Black, who opens Don't Forget to Laugh at Julia Martin Gallery on Saturday night. Black's crude, colorful figures borrow generously from Basquiat, but Black also recognizes the often-overlooked humor in Basquiat's exaggerated scribbles of skulls, bugs, cops and boxers accompanied by the artist's punning textual asides. Black injects his own sense of the absurd into his social commentary, and keeps this from being just another activist art show.  
And now for something completely different: Vadis Turner opens Window Treatments at Zeitgeist on Saturday. Zeitgeist continues to opt out of evening receptions while these Omicron numbers are still dropping, but they'll be open from noon until 6 p.m. for visitors who just have to be the first to see this display of massive sculptures from one of Nashville's most accomplished creators. That said, visitors who are choosing to hit evening receptions on Saturday should still plan for an after-hours run by Zeitgeist: Turner won a Current Art Fund/Tri-Star Arts grant to help fund this exhibition, which also includes lighting and projection mapping by Mike Kluge and Jonny Kingsbury, with sound design by Emery Dobyns. Visitors can enjoy the illuminated display and hear its hissing and cracking soundscape from the street, and the installation will be visible through Zeitgeist's windows 24 hours a day through March 19.  
Downtown

 
Michael Ray Nott is one of the most productive and enthusiastic creators in Nashville's broad and diverse street photography scene. While lots of lensers focus on vintage architecture, broken-down barns or demolition, Nott has found a home in the live music venues, tourist traps, bridal booze busts and protest parades that converge in downtown Nashville. Nott apprenticed under the legendary street photographer Garry Winogrand, and the controlled chaos in Nott's crowded compositions and his intrinsic empathy for his subjects speak to lessons well-learned. Nott's Honkytonx exhibition at Chauvet Arts features massive prints of images of the storefront windows of Nashville's famous Lower Broadway hangs. The pictures recall photographic double exposures, but here, Nott is lensing the dance-floor action inside boot-scootin' country music clubs, while also capturing the surrounding street scenes reflected in the window glass. The results are weirdly immersive flat images that offer panoramic perspectives. The works are installed in LED displays, and recall the glowing nighttime signage that draws thirsty bridesmaids, hopeful songwriters, soapbox preachers and all-purpose hellions down to the river nearly every night of the week.