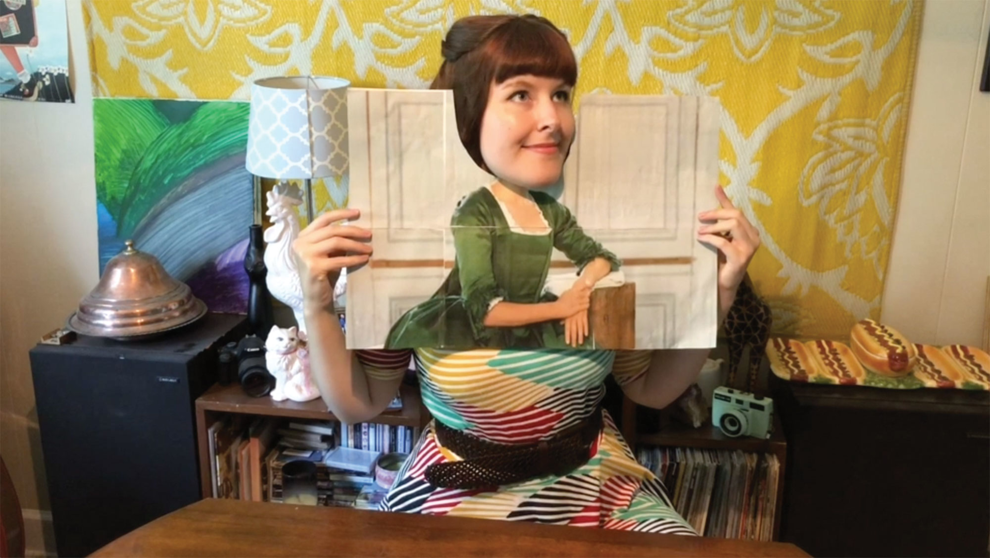 Within days of the COVID-19 shutdown in March, local theater companies began fielding a barrage of questions from concerned patrons. When will performances resume? What does this mean for ticket holders? Four months later, struggling arts organizations face an even more pressing conundrum — how to survive, and what to do until it's safe to gather once again.
"As a nonprofit, we rely on ticket sales and donations," says Jennifer Turner, Tennessee Performing Arts Center president and CEO. "And as a Broadway presenter, we also rely on that intricate ecosystem of New York shows and multi-city tours to supply our product. COVID stopped all that in its tracks."
In fact, TPAC is projecting a loss of $5.6 million in earned revenue due to COVID-related show cancellations and postponements from March 2020 through January 2021.
"It's tough, but our focus is to be flexible and creative," Turner says. "Our education team is looking at multiple options — from virtual programming to having teaching artists in nontraditional or outdoor venues. We look forward to reopening when it's safe to do so, and recently announced our abbreviated Broadway season, which opens in February. But we're also developing digital content, such as our new TPAC Salon Series, which has been a lot of fun."
Other organizations also are hard at work, adapting existing programs and developing new content for online audiences. The Nashville Shakespeare Festival put together a virtual Bard's Birthday Bash in April, along with a May Zoom premiere of a new mash-up play called Jesters Dead: A Top Gun Shakesparody. More recently, the company introduced a monthly book club built around the popular Hogarth Shakespeare series, and has plans for The Summer Online Shakespeare (SOS) — a virtual celebration/fundraiser slated for August.
Of course, digital programming presents its own challenges — from technical glitches to figuring out how to monetize the virtual experience. But most artists remain determined.
"There's certainly no substitute for live performance, but we've had great response to our virtual programming," says Denice Hicks, NSF's executive artistic director. "We've taken our Shakespeare Allowed series online, as well as Apprentice Company training and individual coaching. And because it's online, it's available to a lot more people."
As artistic director of Studio Tenn, Patrick Cassidy also recognizes the value of such content. In April, the company launched a virtual talk show called Studio Tenn Talks, and plans to host a Virtual Variety Show in August. But Cassidy is particularly proud of the new Virtual Education Program, which covers everything from summer camps to master classes and private lessons. 
"When I first arrived in January, my hope was that we would eventually be able to expand our educational offerings," says Cassidy. "It was definitely on my radar, I just didn't expect it to happen so quickly. But we had a virtual musical theater contest in April — just as a fun thing for people stuck at home — and the response was so great, we decided to keep it going. We had our first camp in June and nearly doubled the number of participants in July. It gives me hope. God may have closed a major door, but a lot of windows have opened." 
Such resilience is common among theater artists, says Mark Murphy, artistic director at OZ Arts Nashville. "It's encouraging to see just how flexible and responsive we can be." 
For Murphy, that means engaging patrons with a wide range of content — from performances to educational segments. In May, OZ presented the world premiere of This Holding: Traces of Contact — Jana Harper's dance, visual art and music collaboration, which was originally conceived as a live performance, but was reimagined for film due to the shutdown. Then there's the Brave New Art Podcast, as well as OZ Arts School Days — a new series of short instructional videos designed for families to enjoy together.
"We need the arts in times of crisis," Murphy says. "And I think the arts will play a key role in our collective healing process." 
So what will live theater look like post-COVID-19? A recent article in the The Guardian highlighted wider theater seats, equipped with "a removable transparent acrylic screen." Other reports talk of overhauling HVAC systems to maximize airflow and reconfiguring common spaces such as lobbies and bathrooms.
Local conversations seem to center on flexible seating, smaller audiences and digital box offices. TPAC had great success delivering mobile tickets through the official Hamilton app earlier this year, so eliminating touch points — like tickets and playbills — seems doable. Meanwhile, OZ — which is still recovering from damage it took during the March tornado — is considering a variety of seating and social distancing models.
"We're determined to make use of our warehouse space in some form and are exploring various configurations to ensure social distancing," Murphy says. "Large-scale productions have been moved to 2021, but we're still looking at some solo shows and smaller events. It's challenging, because you don't want to lose the magic and intimacy of live performance. But I think this period of isolation has forced us to re-evaluate everything — who we are as an organization, why we do what we do. Honestly, I'm excited to see what new works — and even new art forms — may come out of this strange time."
Daniel Jones, producing artistic director of Kindling Arts Festival, agrees, pointing to the July premiere of Sweet Relief: Dances for the Wash Room. Kicking off the festival's new Kindling Flares series, the virtual dance program included original works from rising choreographers — all performed in their own bathrooms. 
"It sounds crazy but makes sense in the context of quarantine, capturing the isolation and stir-craziness we're all facing," Jones says. "This is a difficult time, but it's also an opportunity to think outside the box and explore nontraditional formats. I love the idea of multisite performances and drive-in events — ideas that push the limits of traditional theater. That's inspiring. That's the sort of thing that's going to keep us going."
---


Upcoming/Ongoing Virtual Content
Kindling Arts Festival, in partnership with The Barbershop Theater, presents Lil Amanda Is a Potty Mouth. Created and performed by Amanda Card and Madeleine Hicks, the program incorporates whimsical elements of puppetry, film and more. 8 p.m. Thursday, Aug. 13, via Kindling Arts Festival's YouTube channel and Facebook page.
 The Nashville Shakespeare Festival presents The Summer Online Shakespeare (SOS). Like its traditional Summer Shakespeare program, this event will feature music and performances from favorite NSF actors, plus a special announcement. 5:30 p.m. Thursday, Aug. 20, via nashvilleshakes.org.
 Nashville Rep's Broadway Brunch at Night offers an evening of music and entertainment, featuring a lineup of theatrical talent. Nashville favorite Megan Murphy Chambers hosts the online event, which includes a silent auction. 7 p.m. Sunday, Aug. 23, via broadwaybrunch.org.
The Nashville Shakespeare Festival hosts a monthly Virtual Book Club to discuss the Hogarth series — a collection of modern retellings of Shakespeare's plays written by contemporary authors. August's selection is New Boy by Tracy Chevalier. 7 p.m. Wednesday, Aug. 26, via nashvilleshakes.org.
The Studio Tenn Virtual Variety Show promises a wide range of acts, including local and international talent. Artistic director Patrick Cassidy hosts the event, which includes an online auction. 7 p.m. Thursday, Aug. 27, via studiotenn.com.
 With Studio Tenn Talks: Conversations With Patrick Cassidy, the artistic director talks shop with big names from Broadway and beyond. Upcoming guests include Kelli O'Hara and Jason Alexander. 7 p.m. Sundays via studiotenntalks.com.
The TPAC Salon Series features a mix of arts-related conversations, demonstrations and more. Learn more at TPAC's Facebook page. 7 p.m. Tuesdays.
 Actors Bridge Ensemble hosts a weekly Script Reading Book Club, which includes a virtual "table read" and discussion of favorite scripts. 6 p.m. Thursdays via actorsbridge.org.