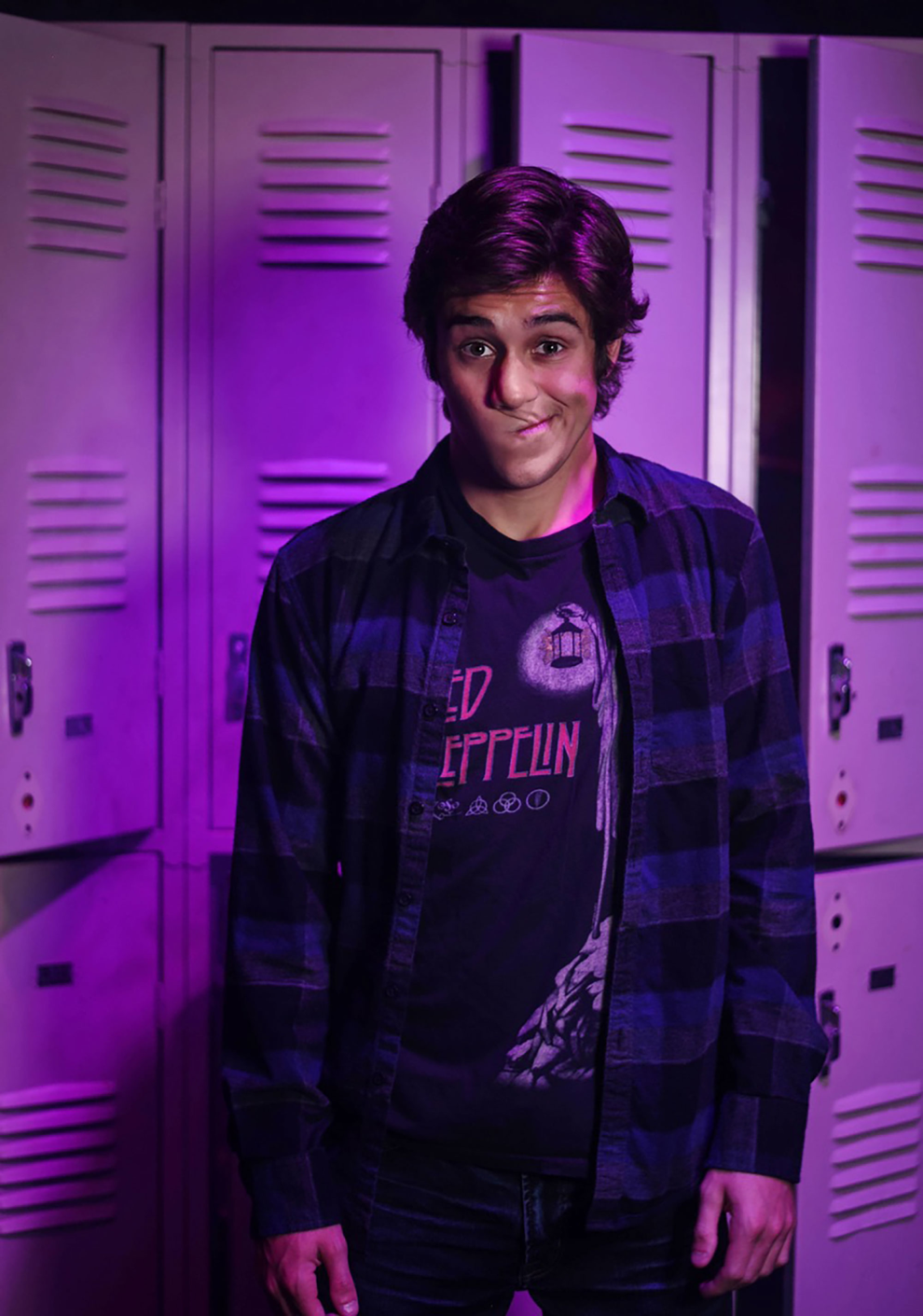 At first glance, Be More Chill might seem like just another high school musical. But beyond the familiar tropes and well-worn gags, this offbeat sci-fi comedy delivers a genuinely funny — and surprisingly heartfelt — salute to the insecure kid in all of us.
Based on the 2004 novel by Ned Vizzini, Be More Chill follows a self-proclaimed loser named Jeremy. In his quest to become more popular, Jeremy agrees to try a Squip — a pill-form supercomputer that directs his every move, and instantly upgrades his social standing. As with the original source material, Joe Tracz's play leans heavily into common teen stereotypes, from the popular jock to the goofy theater nerd. But there's also a wonderful self-awareness in the humor that, when coupled with Joe Iconis' Tony-nominated score, manages to tap into universal themes of friendship, community and the need to belong.
In fact, it's Iconis' pulsating, rock-tinged score that helped propel the show to Broadway. Be More Chill received mixed reviews when it first opened in 2015 at Two River Theater in New Jersey. But the original cast recording soon went viral, generating a huge online fan base that kept the show alive and caught the attention of Broadway producers. And though the Broadway run ended on Aug. 11, Street Theatre Company's regional premiere keeps the party going with strong performances and raucous fun.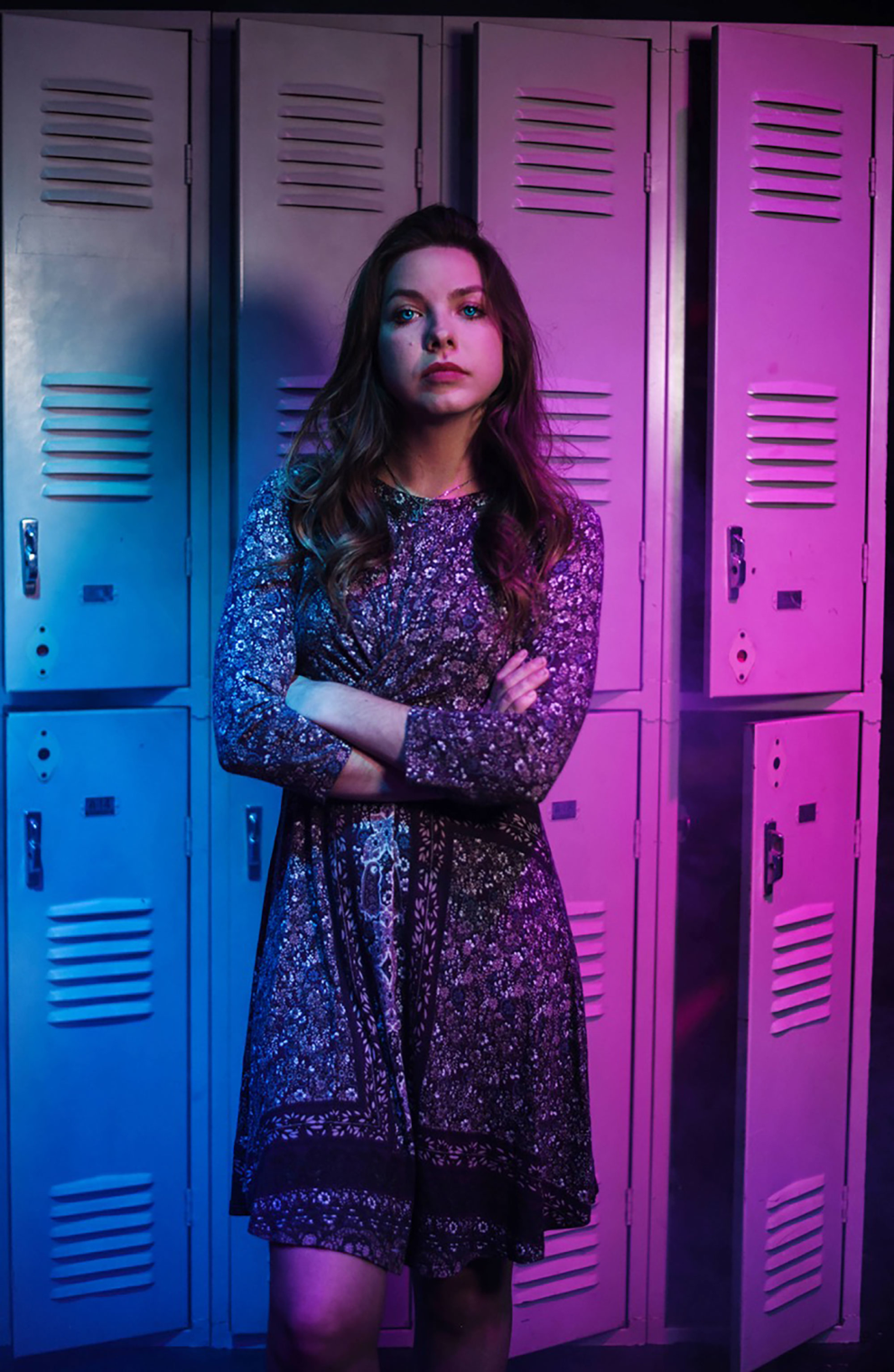 Sawyer Wallace directs an energetic young cast, while keeping a sharp eye on the details. I especially appreciated the carefully choreographed scene changes, which effectively capture the mad scramble of a crowded high school hallway between classes. Seth Bennett anchors the production as the sweet-but-stressed Jeremy, showing off polished vocals and great comedic instincts. He sets the tone for the evening with his performance of the tongue-twisting "More Than Survive" and never slows down. Briar Moroschak also shines as Jeremy's dream girl, Christine — a smart, quirky gal with a passion for theater. Her charming rendition of "I Love Play Rehearsal" provides one of the show's many highlights. 
Other standouts include Garrett Scott (terrific as Jeremy's best friend Michael); Joy Pointe (hilarious as the slightly vacant cool girl who takes a liking to Jeremy); and Alan Smith (who pulls double duty as a Hot Pockets-obsessed drama teacher and Jeremy's recently divorced dad). "The Pants Song" — which features both Smith and Scott — offers the perfect showcase for a pair of unlikely heroes.
It's lovely to see Street Theatre's artistic director/music director Randy Craft back onstage as The Squip. Because Craft also leads the band (an excellent group of musicians, including Lee Druce, Brad Williamson, Cameron Cleland, Charlie DeVillers and Matthew Benenson Cruz), he is somewhat limited in his ability to interact physically with the other actors. But it's a minor complaint considering his powerful voice, which he puts to great use in the title song, as well as Act 2's menacing "The Pitiful Children."
Still, some of the best moments come courtesy of the tireless ensemble, and the way they throw themselves into big numbers such as "More Than Survive" and "Halloween Party." And "The Smartphone Hour (Rich Set a Fire)" offers a cheeky send-up of Bye Bye Birdie's wholesome "The Telephone Hour," from the early 1960s.
Tosha Marie's athletic choreography is quite imaginative, with actors joyfully working everything from red Solo cups to backpacks into the action. And Will Butler's sleek set reflects the show's video-game vibe, with Kristen DuBois' lighting and Jacob Allen's moody sound enhancing the overall effect.
Fast-paced and highly entertaining, Be More Chill offers a fresh take on the standard high school comedy.