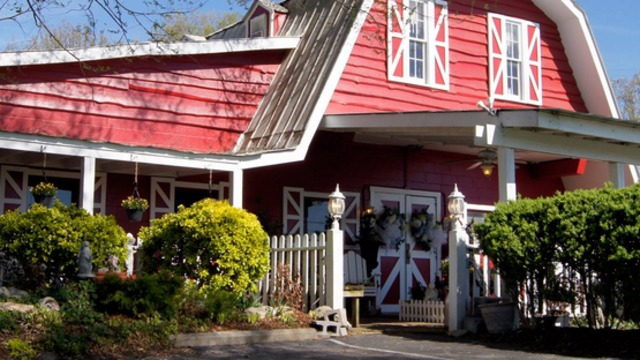 Chaffin's Barn Dinner Theatre — a mainstay in the local arts community — has announced that it's closing its doors, ending its 53-year run as the nation's second-oldest dinner theater.
"After dramatic attempts, much heartbreaking soul searching, and hundreds of prayers, the only conclusion is really very simple," owner Norma Luther writes in a statement posted to the company's website on Oct. 1. "There is no way for the Barn to ever recover or reopen under my ownership. Financially and emotionally this has been devastating to me personally, the entire staff, long-time season members/patrons, the 1000s of senior citizens and charities we supported, as well as some of the performers and musicians who genuinely appreciated the Barn and the opportunities that the Barn provided."
Asberry Warden ("John") and Edna Lou ("Puny") Chaffin established the Nashville institution in March 1967, as part of a chain of 27 dinner theaters scattered throughout the country. In those days, shows were cast and staged in New York City, and then toured from one Barn franchise to the next. Cast members stayed in living quarters above the theater and served as waitstaff before the show — mingling with guests before rushing upstairs to get into costume. With its patented "Magic Stage" descending from the ceiling, the Barn soon became a popular destination for family entertainment and a Southern-style buffet.
John P. Chaffin purchased the theater from his father in 1975 and would later change its name to Chaffin's Barn Dinner Theatre. Together with wife Janie, Chaffin would carry on the family business until December 2016, when Luther purchased the property. With the closing of Chaffin's Barn, just one of the original franchise theaters remains — the Barn Dinner Theatre in Greensboro, N.C., which opened in 1964.
Over the years, Chaffin's Barn earned a reputation for its warm, friendly atmosphere, serving up familiar musicals, comedies and the occasional original work, along with special children's programming during the holidays. But as Nashville's first professional dinner theater, it also provided countless opportunities for young performers. The list of actors who have graced Chaffin's stage reads like a who's-who of local favorites — including Lane Davies, the late David Compton, Brian Russell, Mike Montgomery, Martha Wilkinson and more. Tony and Emmy Award-winner Cherry Jones had her first professional gig at the Barn. And influential filmmaker Robert Altman also spent some time there, filming a particularly memorable scene for his 1975 classic Nashville.
"Chaffin's created very special memories for generations of families," Luther says. "Everyone became family at Chaffin's, and Chaffin's provided opportunities, inspiration and a future for up-and-coming talent in all of the aspects of theater … hopefully Chaffin's will be remembered by its legacy of love, equality and fantastic entertainment."
The Scene's sister publication, the Nashville Post, reports that Travis Kelty, president of Brentwood-based Kelty Commercial Real Estate, will handle the marketing and sale of the property. Asking price will soon be finalized and disclosed.