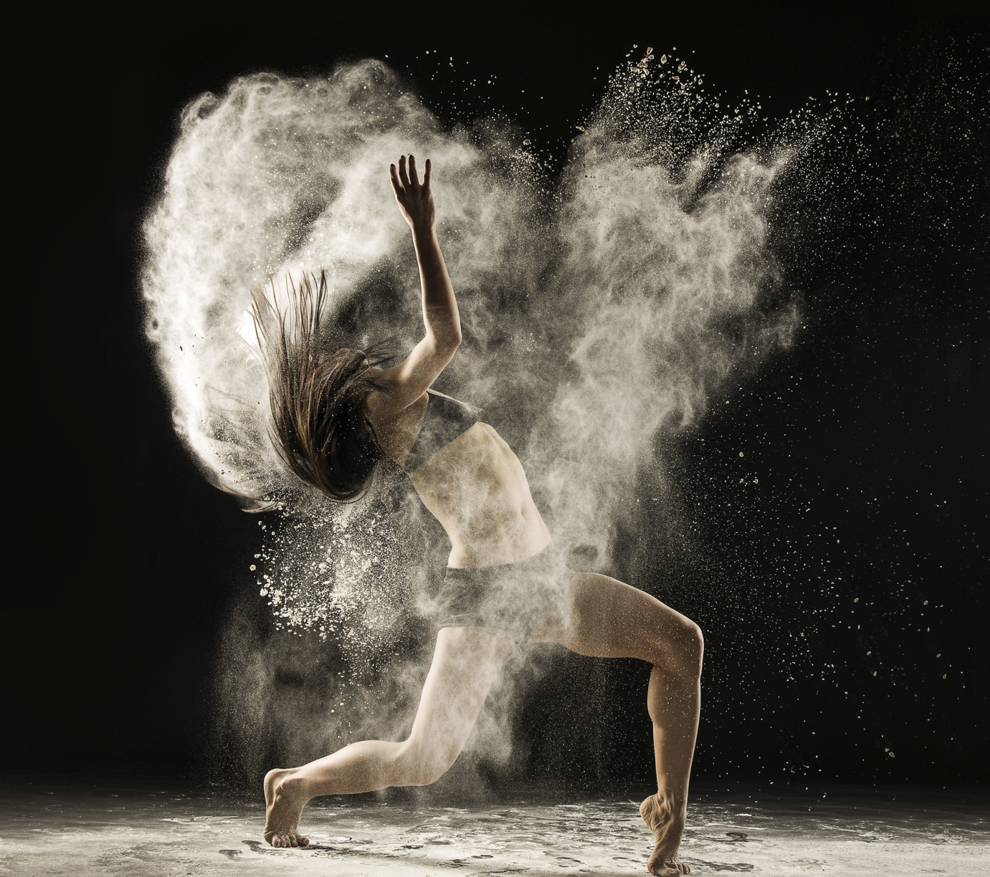 Anyone who doubts the enduring power of gender stereotypes needs to talk with Alicia Keys. After the pop star said she'd no longer wear makeup, the Twittersphere was ablaze with comments, many of them negative, about Keys' perceived attack on acceptable social fashion. In the end, the 35-year-old singer-songwriter felt compelled to respond that she wasn't anti-makeup, per se. She's just pro au naturel.
The heated cyber kerfuffle soon caught the attention of Banning Bouldin, the noted choreographer and founding artistic director of Nashville's contemporary dance collective New Dialect. Bouldin had been thinking about social norms and stereotypes as the subject for a new dance. The Keys controversy resonated with her.
"I could really identify with Alicia Keys, because I am also a 35-year-old woman who has given up makeup," Bouldin tells the Scene. "It made me think about the many codes of acceptability and conformity we have in our culture."
The product of Bouldin's thinking is a new dance titled HEAP, which New Dialect will premiere this weekend at TPAC's Polk Theater. The piece is part of a triptych called FoCo that will feature new works by two other internationally renowned choreographers — Idan Sharabi and Yin Yue — both of whom have worked closely with Bouldin in the past. Once Bouldin settled on a theme, she began her new dance as a kind of creative writing project. She had her dancers compose abstract poems that focused on their socially assigned identities. Their words and rhymes inspired the movement gestures in Bouldin's choreography.
Bouldin derived the title of her dance from visual artist Emily Clayton's short dance film "The Dig," which was shot in a thrift store in Savannah, Tenn. The set for New Dialect's dance is literally a "heap" of clothes, with the shirts and jackets representing the social norms and stereotypes that the dancers try on and cast off.
A Nashville native, Bouldin left at age 17 to study at The Juilliard School in New York City. Some of Bouldin's performances there were seen by a young composing student in Juilliard's pre-college division named Cristina Spinei. Now a master composer with an innate feel for the rhythms of dance, Spinei received the commission to compose the score for HEAP.
"I was thrilled when Banning asked me to write the music, because I love her choreography," says Spinei, a Connecticut native who's now a proud denizen of East Nashville. "There's an exciting athleticism to Banning's choreography, but it's also beautifully textured and nuanced. It's a great fit for my music."
Spinei's piece, titled Lilt, will be performed live by the Nashville contemporary music ensemble Sound Riot, which consists of the unusual combination of piano (Amber Thruman), percussion (Colleen Phelps), clarinet (Emily Tyndall) and cello (Sari de Leon Reist). An intriguing — and frustratingly short — sample of the score on Spinei's Facebook page reveals the composer arranging her music in unorthodox ways.
The opening of the piece is entirely percussive, with the pianist playing on muted strings inside the piano. The other musicians tap out various rhythmic patterns on their instruments, creating layers of sonic interest to complement the bell-like sonority of the muted piano.
"This was a great commission, because Banning didn't give me any restrictions," says Spinei. "So I got to really experiment with sound."
This weekend's performance marks an important milestone for New Dialect: It will be the three-year-old dance collective's first engagement at TPAC. "That's a huge development for us," says Bouldin, "because TPAC is the place where all the big touring Broadway shows are staged, and it's where we see the city's premier performing arts companies, like Nashville Opera and Nashville Ballet. I'm excited that contemporary dance is now going to get such a prominent platform."
Naturally, Bouldin wanted to go all out for the collective's TPAC debut, so she asked some of her most adventurous choreographer friends to contribute dances. Idan Sharabi, a noted Israel-based choreographer who has spent time in residence at New Dialect, created a new piece called Ella. Set to Ella Fitzgerald's recording of "One Note Samba," the dance is a showcase of Sharabi's improvisational technique, which is remarkable for its sudden bursts of energy and speed.
Chinese composer Yin Yue gets credit for coining the term FoCo, which describes her technique of combining traditional Chinese folk dance with contemporary Western dance movements. Her dance, titled Para, combines athletic physicality with sensitive gestures to suggest the emotional magnetism that draws people together.
"We'll be presenting three different cultural perspectives on identity," says Bouldin. "It will be a showcase of what contemporary choreographers are creating right now."
Email arts@nashvillescene.com