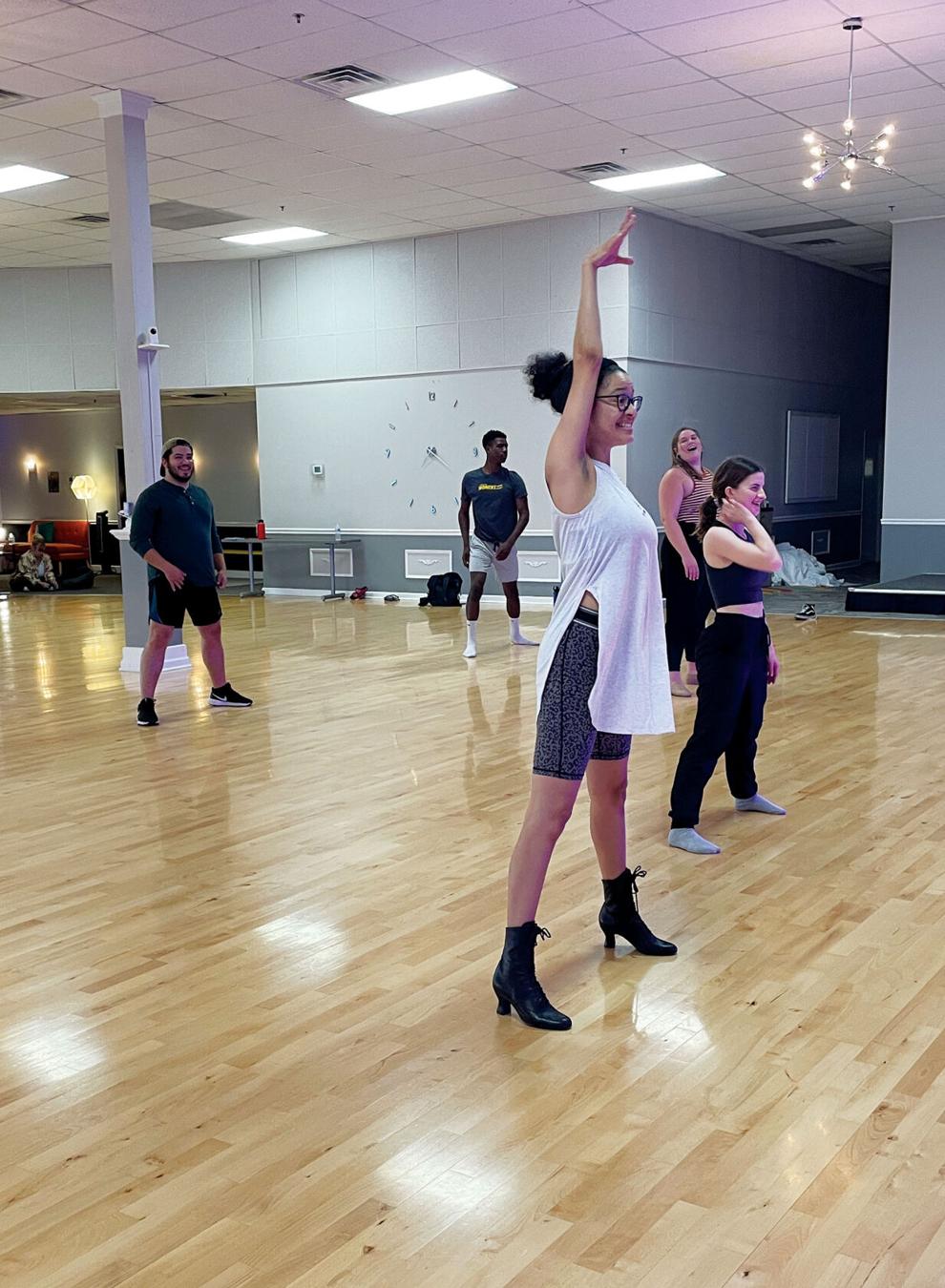 Stop by TMProductions on any given day, and you'll likely see young dancers working on their technique. You might also find professional theater artists developing a new work. Or perhaps an entrepreneur, finalizing a marketing strategy. And seemingly everywhere is owner and executive director Tosha Marie — teaching, brainstorming and encouraging.
"I'm definitely wearing a lot of hats right now," says the Nashville native, who's been performing since age 5. "But that's OK. I have big dreams and goals for this place, and it's been exciting to see it all come together."
A successful dancer, educator, choreographer and director, Marie describes TMProductions as a "collaborative performing arts complex." Located just off Fesslers Lane, the 11,000-square-foot facility — which opened June 30 — includes everything from co-working and conference areas to rehearsal and dance space. There's a 6,000-square-foot ballroom, a smaller dance studio, plus two rehearsal rooms — each equipped with a piano for practice or self-tape auditions. Computers and printers are available, along with a whiteboard and projector. There's even a gallery, where local artists can show (and sell) their work.
That's big news for Nashville's arts community, and Marie says she's already heard from several local theater companies — all eager to use the facilities for rehearsals or small gatherings. Beyond the space itself, however, she's hoping TMProductions can bridge the gap for what she calls "driven, but often underrepresented" creative people, bringing a variety of resources and services under one roof. Already, in-house partners include Street Theatre Company, a photographer/videographer, a massage therapist, a social media/marketing strategist and more.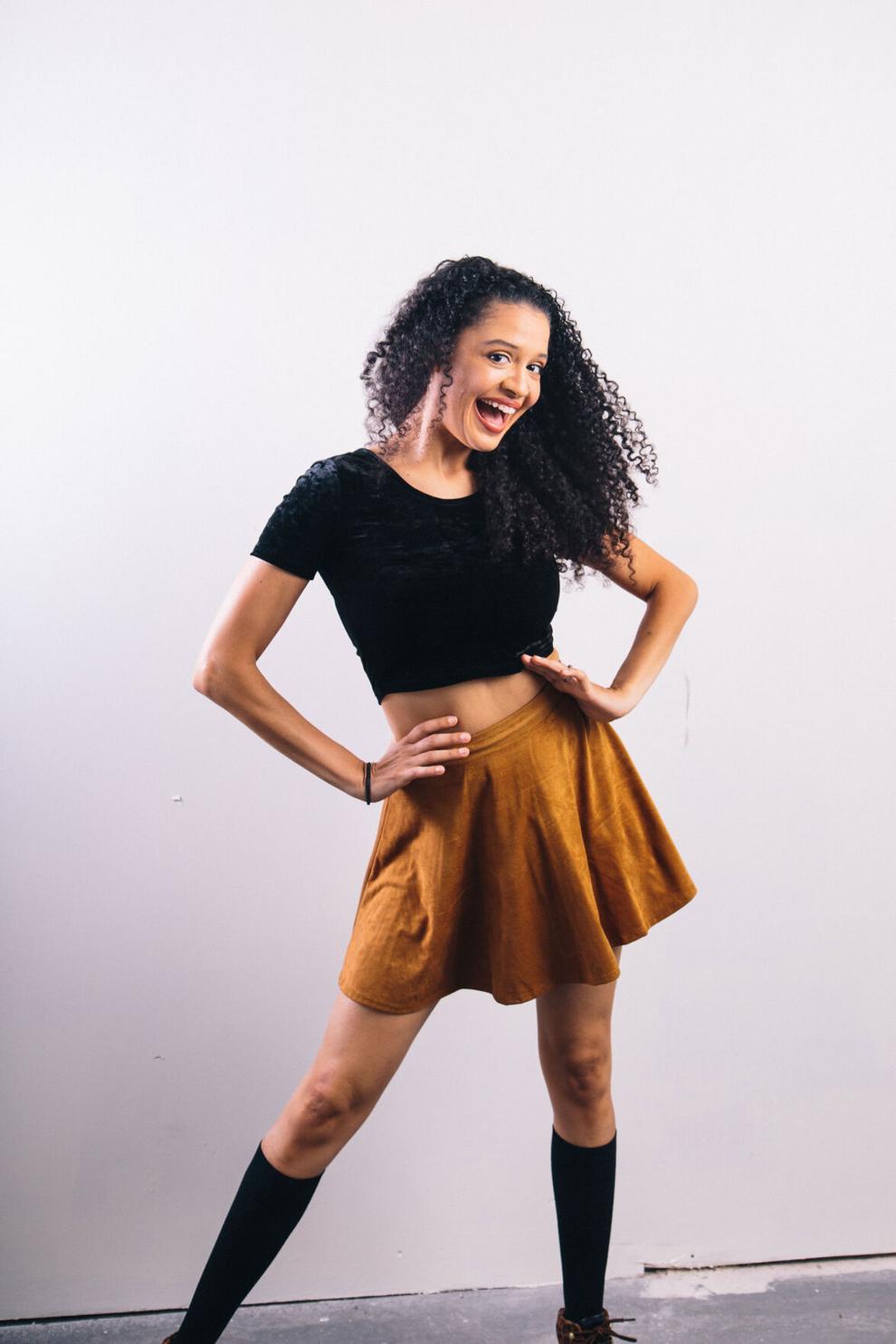 "I wanted to create a space where not only I could thrive, but I could help others grow and thrive, too," Marie says. "I know how hard it is to take your career to the next level, especially if you're not able to afford formal training or college. There are so many dance studios in Nashville, but the arts community can still feel fractured. And as a Black choreographer — often the only Black person behind the table at auditions — I feel a real responsibility to create a more equitable and supportive environment. I just wanted to bring everyone together, providing resources, opportunities and a truly inclusive approach."
With that in mind, TMProductions offers a comprehensive education program called Subsistence — designed for high-school- and college-age students looking to launch a career in the performing arts. Training covers everything from pre-professional dance and concert dance technique to Broadway fundamentals and "triple-threat coaching."
"We're basically a dance-focused studio," she says, "but we also provide instruction in voice and acting. Unlike most studios, we don't offer preschool- and elementary-level classes. And we're not going to dance competitions. Our program focuses on people who really want a career. That means teaching more than just steps. Students are going to learn what it actually takes to make it as a performer in the real world."
Beyond this more specialized training, TMProductions also offers drop-in community classes, covering everything from therapeutic yoga and ballet barre to hip-hop and jazz. Monthly membership plans are available for artists, featuring unlimited classes, open studio time, discounted rental rates for rehearsal and studio space, and discounted services with partner businesses. There's also a business membership plan, offering entrepreneurs conference space, discounted rentals and services, and the opportunity to utilize TMProductions' address.
"As an entrepreneur myself, I've been there," Marie says. "I know how hard it is to find space, or run a business out of your kitchen when your printer dies, or you don't have access to a conference room.
"I think that's one of the things that's been so exciting about the response so far," she adds. "People are just so happy to find such a supportive, collaborative approach. Initially, I think the assumption was that this is just a dance studio or just a rehearsal space. Then, they get here and they're totally blown away — it's so much more. The energy is amazing. People are excited, and they feel like they're actually being set up for success — no matter what their goals may be."