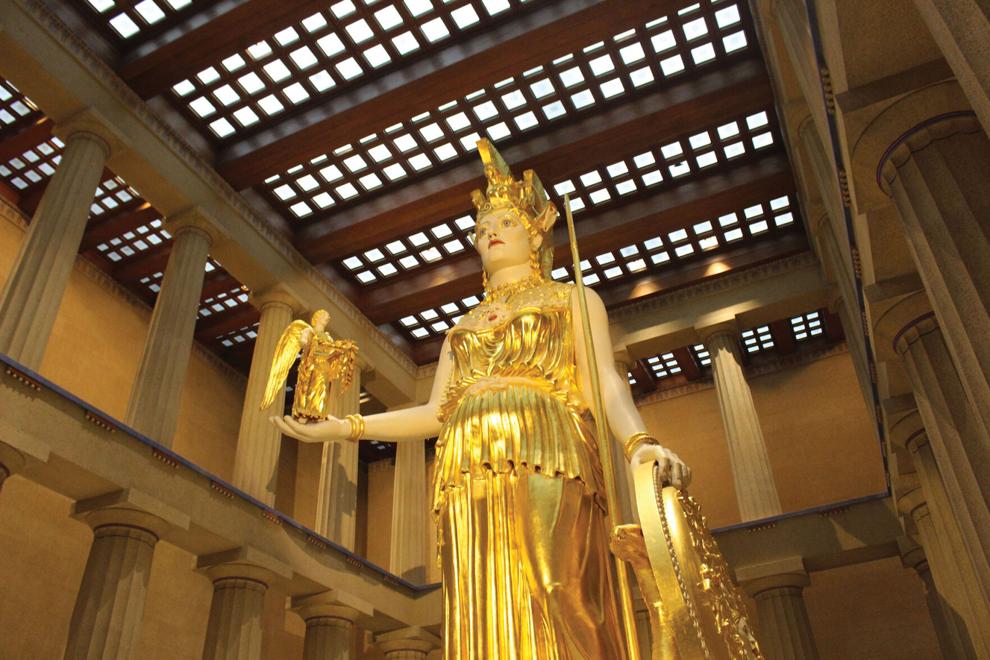 Are you looking for something?
These words are what initially captivated many Nashvillians now playing a perplexing game called Mysterious Nashville. The inquiry, along with a set of coordinates, appeared on flyers around the city in April. In the months since, players have encountered a series of absurd riddles and bizarre adventures created by an anonymous group that describes itself to the Scene as "incorporeal." Members of the group declined to reveal their identities but claimed that players might discover telekinesis, true love or even a new perspective on life during their journey — among other surprises.
Singer-songwriter Eva Snyder was grabbing coffee in East Nashville with her fiancé last month when she stumbled upon one of the flyers. She followed a set of coordinates to a box submerged in rainwater, which contained cards with a QR code leading to mysteriouswebsite.com. 
"It was just so strange to see," Snyder says. "Usually, I feel like I don't really look at flyers, but it just stood out." 
Snyder's video about the discovery has amassed 870,000 likes and counting on TikTok as of this writing, and she's continued to document her journey playing the Mysterious Nashville game via her TikTok account, @evasnyder_music. 
And here's the part where we warn you: Subtle game spoilers ahead. 
I began playing the game on Memorial Day. After entering my email address on mysteriouswebsite.com, I opened an email with the subject line "Something Odd." Inside was an ominous image of a white door with an eye on it, followed by this message:
Maj malthen Nashville vajtswv qam tond. Nrog qe' maeg qhov muag ghaH thírar thoob plaws ghaH gador. Saum toj no ghaH camlann nws 'uch sen nkawm khau.
I was overwhelmed to discover this was my only clue. I first pasted the message into Google Translate — an effort I imagined would be futile. When a few of the words were translated, I realized the message consisted of multiple languages. I then translated each word individually, uncovering that certain words of the same language were united in ways not clear to the naked eye. After intensive efforts, I came up with this translation: "May golden Nashville god stem round. With eggs' soft eyes grass seeing across grass together. Above grass Camlann her tiptop its shoes."
I Googled "golden Nashville god stem round," and the Parthenon was an immediate hit. The 42-foot-tall statue of Greek goddess Athena stands in our city's replica of the original Athenian temple. Clad in golden robes, Athena is the jewel of Centennial Park, and saying her eyes "see across grass" isn't a stretch, considering her post overlooking the park. 
When I visited the goddess, I discovered that a smaller figure perches on Athena's upturned palm. Nike, the goddess of victory, holds out golden branches like an offering. Nike is also a shoe brand, and branches could be interpreted as stems, two clues aligning with the message. But my search efforts gleaned nothing, even after looking beneath every bench — surely to the hilarity of other park-goers — and conferring with park employees.
Leaving the Parthenon, I didn't know where to turn next, so I sent a message to @MysteriousNashville on Instagram to ask if my approach was right. While I pondered the riddle, Mysterious Nashville released another email instructing players to visit a particular address within a certain time frame, wearing a white hat — that is, if we wished to identify ourselves. 
As I eagerly awaited the meetup, the elusive founders confirmed that I was on the right track and nudged me toward an unlisted webpage. From there, I guessed the site's hidden URL, which pointed me toward a phone game leading to another hidden URL — a website that prompted players to donate either $0 or $4.99 to Mysterious Nashville.
The following Saturday at noon, I arrived at the meetup location, East Nashville's Crazy Gnome Brewery, and found dozens of players sporting loosely defined interpretations of white hats. Everyone ordered a drink — part of the assignment — before scanning a QR code hidden in a drawer, which led to a website with an entrance password we identified on our drink coasters. The site presented a three-part riddle and a picture of a clock in a tunnel.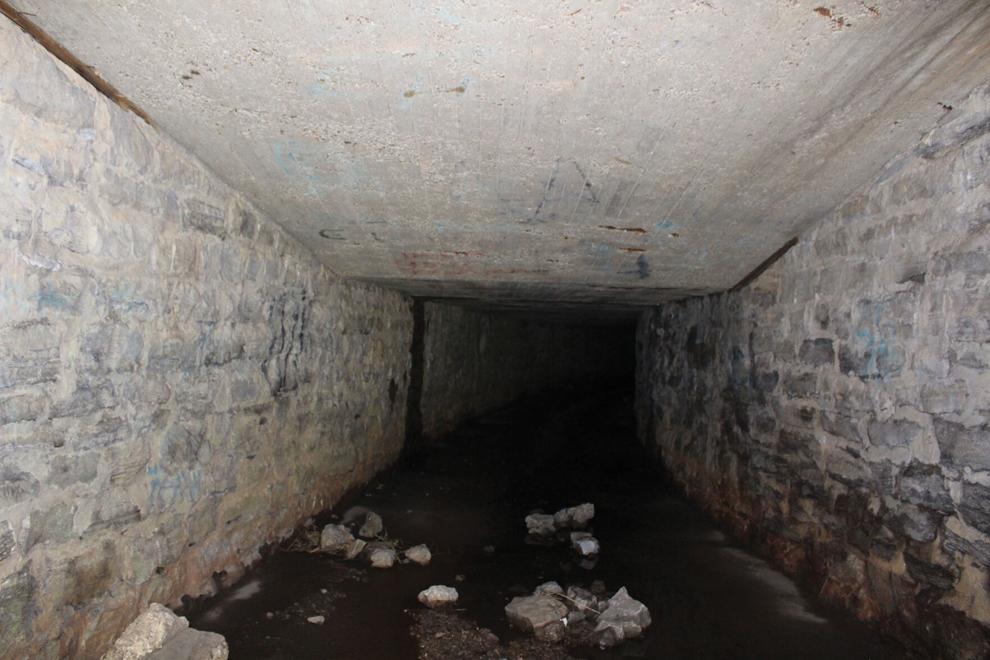 I wouldn't generally suggest finding strangers online and following them into dark tunnels, but one makes exceptions for this sort of mystifying encounter. We decoded a set of coordinates and tracked them down on an overgrown embankment — inviting stares from nearby restaurant-goers — to find multiple clues. Another player quickly discovered that one clue led to a recently created social media account that posted cryptic images.
We sat outside the tunnel in the late-spring heat, examining the account for clues illuminating our next adventure — to no avail. From what we discerned, there was nothing left to unveil. But this really didn't feel like a conclusion — and we've been fooled by the enigmatic crew before. 
Keep one eye open, Nashville — I know I will.