The Belcourt will turn 100 years old in 2025, and executive director Stephanie Silverman will be charged with leading the beloved Hillsboro Village arthouse theater into the next century. She's been thinking about a certain old chestnut: You can't know where you're going until you understand where you've been.
"Since the Belcourt emerged as this version of the Belcourt," she tells the Scene, "we've really lacked much information about the history. We kind of know the narrative. We know the Children's Theatre was in here, we know the Opry was in here — we know the highlights. We don't have photos, we don't have archival items like tickets or programs. We are missing this chunk of our history. 
"We've always known there's this hole we need to fill," she continues, "especially since we're the longest-serving theater in Nashville that was built to be a theater. They are stories. People have had their first dates there, their first kisses there. ... We didn't have anywhere to collect [these stories]. They've been percolating for a long time."
Last year, Silverman started talking with front-of-the-house staffer, drummer and public historian T. Minton about the possibilities for the centennial. "We decided on trying to do an oral history of the theater to gather people's stories and try to fill in whatever gaps were there," says Minton, "and also just kind of understand what we've meant to people, what people have have meant to us, what kind of institution we've been in our community. We have an idea of who we think we are. But once you ask people, you really know."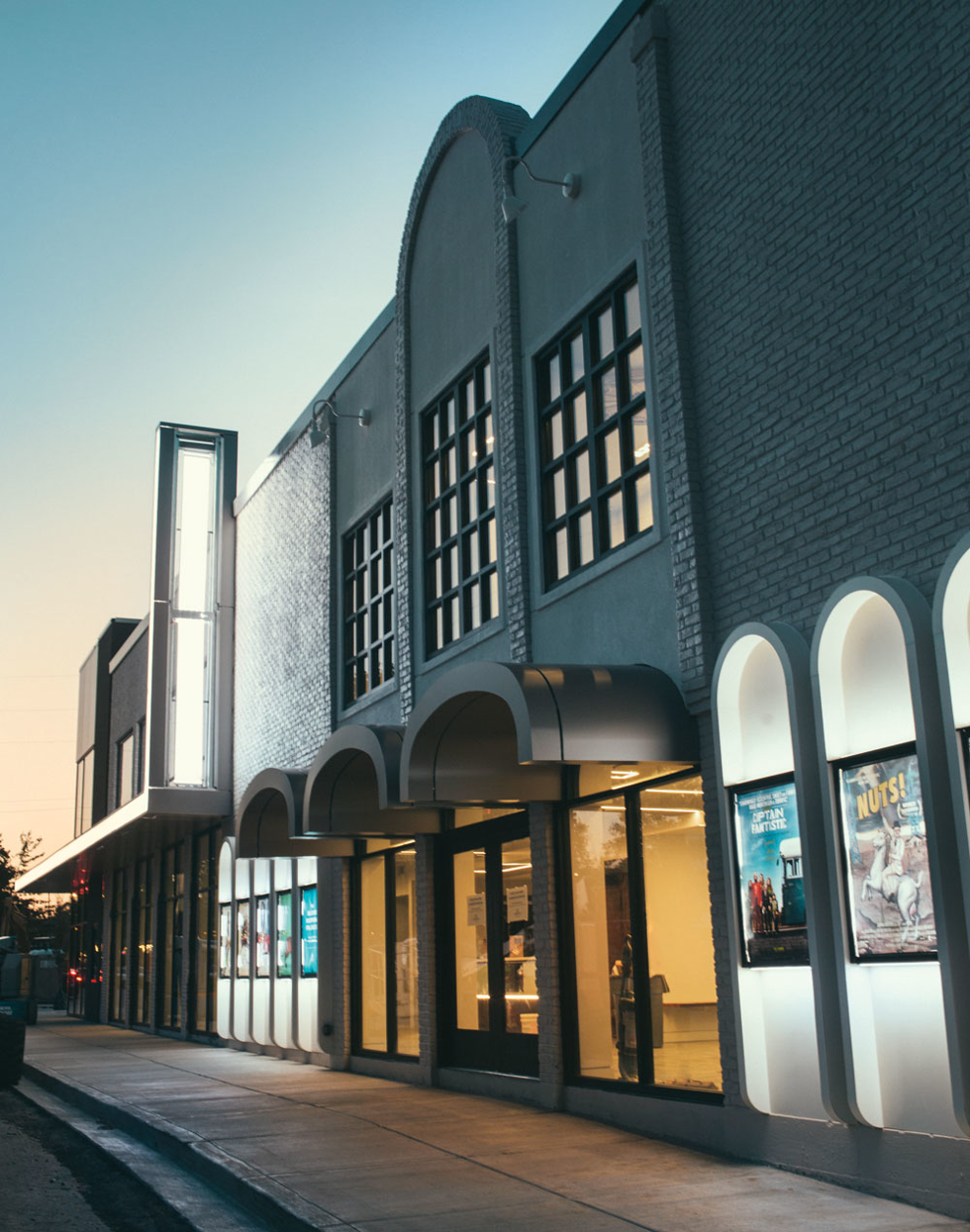 Last week, the theater launched the Belcourt Stories Project, which is described as a "comprehensive, thorough history of the Belcourt and the role it's had in Nashville — as well as in wider spheres of film, entertainment, arts and culture." Using software called TheirStory, the theater is collecting video recollections from the public about what the theater has meant to us. 
"Everyone's relationship is so individual," says Silverman. "We just really want to be able to capture that and to understand more what the theater has been through time." 
Participants can answer all or none of the questions — there's even a time at the end of the prompts when you can just … talk. But if you want some structure, you can plan to talk about your personal relationship with the theater, describe an event that left an impression on you, and share any urban legends and myths you've heard over the years. It's also a chance for the Belcourt to learn about its own history from the community. Did you work at the theater, act on the stage, run the back of the house? Do you have any ticket stubs or programs?  
"The through line is that we've always been a community gathering place for film and for live theater — a think tank of creativity and engagement with the arts," says Minton. "Hopefully the oral history will be appealing to people, and they'll want to participate as we get stories rolling in throughout the year."
Silverman and Minton say that the purpose is to affirm the importance of the historical landmark, but also to challenge what we know about it. "We are what we are today," says Silverman, "but when we opened in 1925, we were in a streetcar suburb in a segregated city. Who did we welcome and not welcome?" 
Minton says they want to "provide opportunity to reflect on things that are a bit more difficult. Do you have a difficult memory about an experience that you had here? Do you have a problematic story about something you've heard? … We want to know as much as we can." It's also, Minton says, an opportunity to "honor people under-appreciated that we don't know about."  
And how will these recordings be shaped into a product others can experience? Silverman says the staff wants the product to grow out of the process organically. "We're letting this whole thing evolve as we collect," she says. "As we see what's coming in, it keeps pushing the project forward." Minton adds that, in the end, they'd like to see the archive live in a library or collection that the public can access. 
"It's kind of wild to think we've lasted 100 years when in different eras there were presumably a lot more viable institutions on the outside," says Minton. "Now I'm learning it's such a gift that we've been saved and supported over and over as a historical space that has had many iterations of our larger Nashville community inhabit it and keep it going.
"You only turn 100 once," continues Minton, "so hopefully we can do our best to understand what our history is and reflect it back." 
Record your Belcourt story here. If you have archival items that you'd like to share — tickets, programs, photos — send them over to Minton at history@belcourt.org.