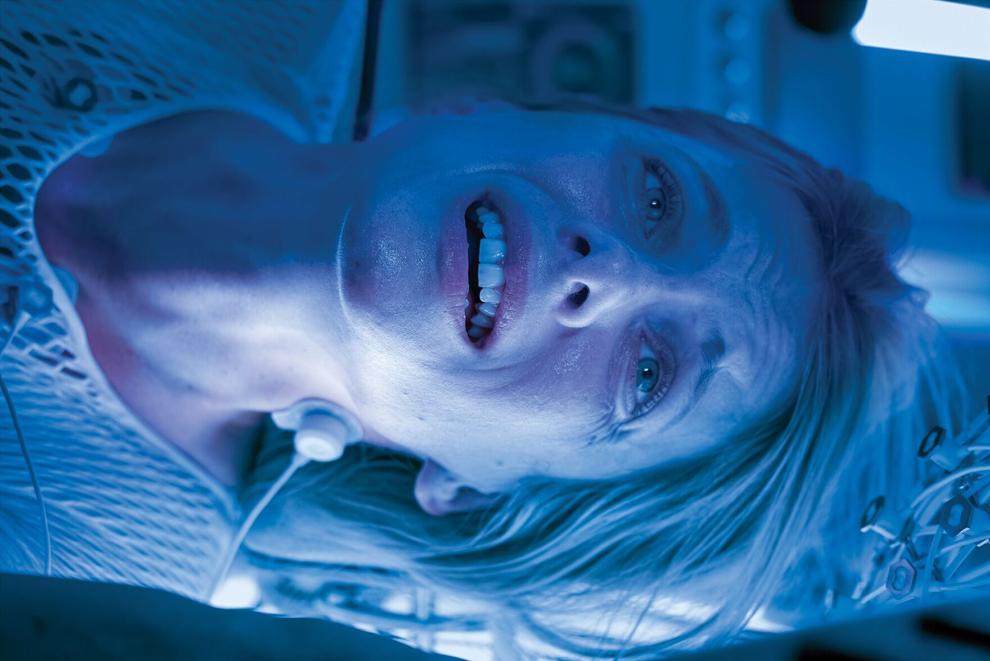 The heat is especially punishing these days, casting inauspicious omens for the future of the planet. Such impulses trigger an instinct for the escapist, and there are few genres more escapist than musicals. Of course, because of the world, there's also some inescapable terror along for the ride — but there's still an escapist edge. COVID-19's Delta variant is very scary, and the CDC's announcements about masking for the vaccinated totally allows some folks to lie in order to make things easier, though some people and places seem to be pretending otherwise. Just saying. It seems like people who are fully vaccinated would retain that suspicion of the foot-draggers from the past year.
Anyway, below are some recommendations of what to stream. As always, look back at past issues of the Scene for more.
I had to watch Oxygen twice, because I spent the whole 100-minutes-and-change the first time through in a very heightened state of panic. Mélanie Laurent awakens in a state-of-the-art cryonic tube with all sorts of LEDs and dials and one of those big panels that says "Oxygen Level 35%" — and things get more terrifying from there, despite the presence of a medical interface voiced by Mathieu Amalric. If you're one of those folk who gets claustrophobic, or doesn't handle being forcefully immobilized very well, this may not be the film for you. But director Alexandre Aja (Haute Tension, Crawl, The Hills Have Eyes remake) knows how to get things done when it comes to unsettling viewers, and the sci-fi/terror scenario that unfolds here is — once you've made it through and realize how it resolves — a captivating and pulpy tear through all sorts of isolation tropes. There's a few plot issues that may prove troublesome for some (involving telephone signals), but on the whole this is a tense ride that will work over your terror center. And the score by Rob is superb.
It makes sense that a film as utterly weird (and strangely beloved) as 1978's Grease would spawn a sequel as defiantly strange as Grease 2. Inverting the first film's Danny/Sandy dynamic by giving us Pink Lady Stephanie (Michelle Pfeiffer, who is absolutely amazing in an inconsistently written part) and British exchange student/Sandy's cousin Michael (Maxwell Caulfield). Though they apparently despised each other on set, they have remarkable on-screen chemistry, and they help keep the shaky proceedings on course. There's a talent show that is driving everyone's emotions, plus a lot of weird songs. Some of them are kind of awesome, and some of them not so much. That's the thing about the original Grease — there were so many great songs that it ran interference for some of the (many) problematic aspects of its script. Also, it had John Travolta and Olivia Newton-John (and MVP Stockard Channing) at peak charisma, which also helped. In Grease 2, Pamela Adlon makes a striking adjunct Pink Lady, and Adrian Zmed does that thing that only Adrian Zmed does as the lead T-Bird/antagonist. But the things that Grease 2 does that make it special are its staggeringly staged musical numbers (the film was directed by Patricia Birch, who choreographed the original), and Pfeiffer, who combines the best elements of Channing and Newton-John in the original and makes Stephanie a remarkably well-realized lead. She also has "Turn Back the Hands of Time," an evocative and surreal musical number that positively triumphs. Also, Tab Hunter as the biology teacher. But here's the thing — Grease 2 will win you over with its unique approach to movie sequelry.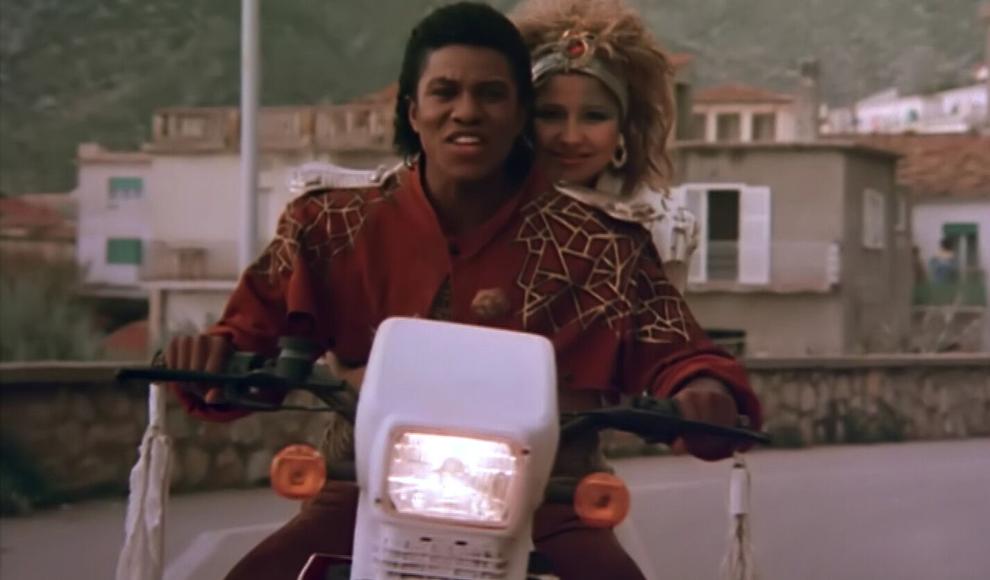 Coming right at you from 1984's vision of the collision between the rockabilly '50s and the not-too-distant future, Voyage of the Rock Aliens is usually known for one of two reasons: its dynamite first single, the Jermaine Jackson-Pia Zadora duet "When the Rain Begins to Fall" (which has a chorus that will take up residence in your head forever), and the fact that the film's non-release (in the U.S.) rendered it a mysterious object of '80s cinema. The short version of the plot involves the teens of Speelburgh, U.S.A., having reached the limits of what beach parties and leather rock can teach them. Heroine Dee Dee (Zadora) wants her boyfriend Frankie (Craig "Nightbreed" Sheffer), to share the spotlight in his band, The Pack, and take their relationship to the next level by singing duets. Fortunately, a guitar-shaped ship of New Wave aliens (played by former Christian band Rhema) is drawn to Speelburgh by the opening musical number, bringing some synth energy to the staid streets of town. Sheriff Ruth Gordon (!) and escaped maniac Michael Berryman are along for the ride, with heaps and heaps of catchy musical numbers and a frenetic, plausible choreography that lets the film serve as an emotional bridge between boomer beach flicks and cocaine-fueled maximalist '80s musical theater. Alison La Placa (as best friend Diane) makes the best impression, and the songs (particularly the aliens' "21st Century" and the aforementioned "When the Rain Begins to Fall") are delightful. The outfits are all that you could hope for, and the slightly ramshackle quality just makes the film all the more endearing. A future midnight-movie classic.