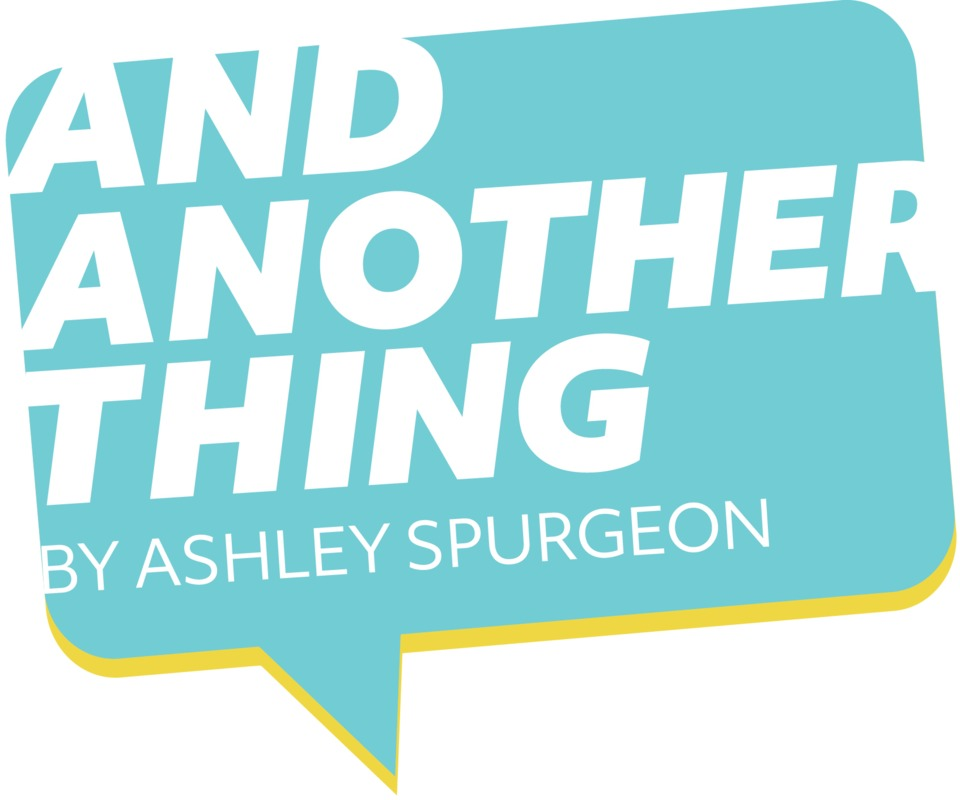 Ashley Spurgeon is a lifelong TV fan — nay, expert — and with her recurring television and pop-culture column "And Another Thing," she'll tell you what to watch, what to skip, and what's worth thinking more about. 
---
Like millions and millions of kids, I grew up loving Disney movies, including quite a few of the ones with the Princesses — Belle and Cinderella were my favorites. But I also loved media-critical media: The Simpsons, Calvin and Hobbes, Mad Magazine. And all those white Gen-Xers (and your more anti-establishment boomers) instilled a maxim I basically agree with: Disney is evil. So a deep, perhaps correct part of me feels as if, someday, I'm going to have to issue a dril-style apology and retraction for this article praising content from multinational mass-media conglomerate The Walt Disney Company. Expect a future addendum: "You do not, under any circumstances, 'gotta hand it to them.'" Because WandaVision — which I think I kind of like! — feels a lot like critic bait.
That said — you gotta hand it to them. Premise: Superheroes Wanda Maximoff (mutant witch; Elizabeth Olsen) and Vision (magic robot; Paul Bettany) are apparently trapped inside a mid-20th-century-style sitcom à la The Dick Van Dyke Show, Bewitched and The Brady Bunch, with the promise of more show parodies to come. Plus! Wanda and Vision have to keep their superpowers a secret. And! The Visions and their neighbors (Kathryn Hahn and Teyonah Parris among them) are somehow brainwashed to act out the tropes and conventions of old-school sitcoms, complete with accompanying laugh track. 
If the premise sounds kind of familiar, it's because WandaVision is a perfectly seasoned mash-up of about 9,000 things: Obviously we've got the aforementioned classic American TV shows, but there are also similarities to movies like The Truman Show and Pleasantville — complete with color popping up in a black-and-white world — and even the 1992 John Ritter and Pam Dawber TV parody film Stay Tuned, about a husband and wife who get sucked into hellish television shows. It's also got a Twilight Zone-y, Black Mirror-ish spooky sci-fi vibe — seemingly these superheroes have been kidnapped in some sort of cracked-out comic-book experiment.
"Hmm, interesting meta-narrative," says I, the nerdy old critic. There are a few "shows" happening all at once on WandaVision. On the surface level, you have the situation comedy: The boss is coming over for dinner! We have to perform for a charity talent show — executed, it must be said, with panache. Because of the superhero hijinks, remember? What if Rob Petrie were a robot who could walk through walls? Well, now we know! 
The respect for old sitcoms is seen in the loving reimagining of classic sets, giving the superheroes a lot of space to send plates flying through the air, or to find live storks wandering around the living room. The clothes and makeup are also on point — If you get a déjà vu vibe that you've seen Teyonah Parris decked out in '60s mod gear somewhere before, you're correct: She played Don's secretary Dawn on Mad Men. 
Playing with camera angles, aspect ratios and use of color is how the show pulls us away from the sitcoms — they're all trapped, remember? — into the larger, still mysterious story of why Wanda and Vision are hostages. I'm very impressed by the level of uneasy weirdness this show is willing to push, the creepiness of the couples situation is completely felt, and the fear and confusion spreading on their neighbors' faces when they get trapped in a record-skip repetition of the sitcom script is very real — there are few things I like more than watching actors shift character in a moment. 
As far as the characters, you don't need to be familiar with the comic-book source to enjoy this show — I didn't even know Paul Bettany was getting checks from Marvel. (His Vision is so English, it'd be fun if there's at least one British TV classic referenced ... I don't know, Doctor Who?) With the exception of the '90s animated X-Men series, the wider Marvel Universe just isn't in my cultural consciousness, which is part of the reason why, as much as I like it, WandaVision, on some level, annoys the hell out of me. 
It's that Disney monoculture bullshit, right? Back when I was wearing out VHS copies of Beauty and the Beast, was it considered likely in the business world that Disney would own Marvel characters? Or Darth Vader, for that matter? Are they going to buy Nickelodeon someday? Spongebob/Wolverine/R2-D2 crossover event? It's hard not to be cynical. WandaVision is a straight-up comic-book show ... it's the X-Men animated series, it's Riverdale, it's Batman. But it's the critic-bait version, a fun little postmodern commentary on form and convention. The whole point is to stop you from canceling your Disney+ subscription. The second point is to build up a storyline for further Marvel properties — Parris' character is obviously Someone Important, and you don't hire Kathryn Hahn for no reason. Doubt I'll go to the theaters in 2026 to see the sequel to the film version of this show, but in the meantime, I guess it'll be a few more weeks before I think about canceling the service again. (Hope they do Mary Tyler Moore!)