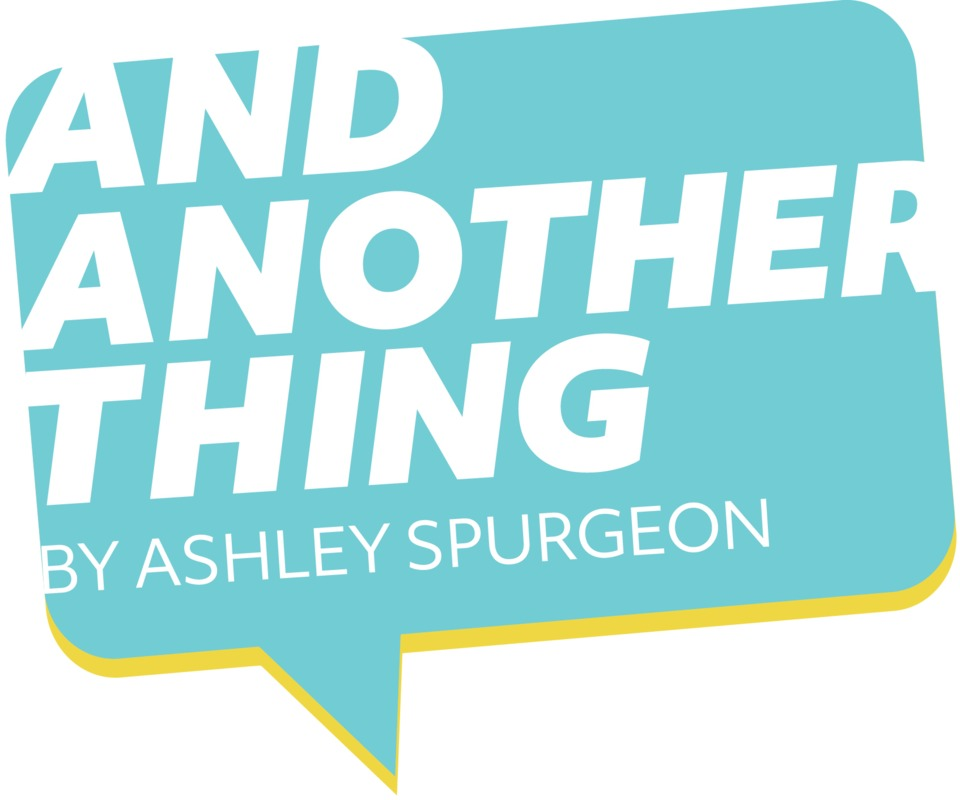 Ashley Spurgeon is a lifelong TV fan — nay, expert — and with her recurring television and pop-culture column "And Another Thing," she'll tell you what to watch, what to skip, and what's worth thinking more about.
---
Perhaps you, like me, have experienced a few mood swings and attitude changes throughout Part I, Phase A, Version 1.0.2 of this particular coronavirus pandemic. To be totally frank, I don't think anything's going back to "normal" anytime soon, and my medium-to-long-term plan is to stay at home and socially distanced. Months? Years? Whatever it takes, honestly, because we're talking about life and death.
Which brings me to television! "Life and Death" is more-or-less the unwritten subtitle of HBO's Barry, a dark comedy wherein Bill Hader portrays Barry Berkman, assassin-for-hire and newly aspiring actor. The bemused and befuddled micro-expressions of Hader are just delightful: He is really good at using his big weird face, and what more can you want from an actor? I've seen plenty of shows and films about actors and theater, but Barry approaches the subject (more than most) from a philosophical point of view — what does it mean to bring "life" to a character? and so forth. They've very different shows, but Pose shares a similar perspective on the spiritual, mystical and transformative possibilities of performance.
Another of Barry's big strengths is the fact it's basically an ensemble cast — Henry Winkler and Stephen Root are dueling mentors, the light and dark forces who respectively pull Barry toward "life" (creating a character onstage) and "death" (doing hits for the Chechnyan mob). Anthony Carrigan is a total breakout as NoHo Hank, a happy-go-lucky mobster who, more than anything, is on the hunt for a friend. And if you liked The Good Place, hey look, it's D'Arcy Carden and Kirby Howell-Baptiste, both as acting class friends of Barry's! 
But like I said, this is a dark comedy, so if you're not currently in the mood (for whatever reason! Can't imagine any!) to watch straight-up executions, conversations about domestic abuse, and repeated flashbacks to the profound terrors war wreaks upon the souls and psyches of occupied and occupier alike, you know, I totally get it! One of Barry's best scenes shows how emotional energy can transfer between actors onstage, heightening actions and reactions with a vitality (root word Latin vita, meaning "life") that seems wondrous to find in make-believe, which is all a very pretentious way of saying "Watching stuff can make you feel things." And so — an abrupt shift.
To The Great Muppet Caper! Hey, look Ma, a film review! Kind of — I just happen to believe it's the ideal escapist way to spend less than two hours, especially if that's something you need during These Times. Currently up on Disney+, the 1981 Muppet film is my favorite of all, solely because it was the one I watched 9,000 times from ages preverbal to 6. Not to put too fine a point on it, but in a lot of ways this movie is the foundational ur-text of my personality, thanks in large part to the work of Miss Piggy. (I felt personally attacked by Frank Oz when he once described his creation as having, at her core, a deep well of profound sadness. This is exactly why the puppets should do the talking.) 
So if you want, take that suggestion with a grain of salt. Like, I'm never gonna care about Star Wars, because I didn't see them as a kid. That said, I'm fairly confident an adult who's never seen The Great Muppet Caper will find it funny for three main reasons. First: It's Jim Henson-prime Muppets — this was the only Muppet film he directed. Two, it's a caper. When was the last time you engaged with entertainment dedicated to a caper? Just get on it now, if it's been a while. Three: This is clearly a family movie with plenty of jokes that go over the heads of kids. I watched as an "adult" for the first time in college and picked up, like, 40 percent more stuff than I noticed the first 9,000 times around.
Truth be told, this is one of those aforementioned films about film, if you want to get bougie about it. And if you're a parent looking to engage in a little benign neglect under the guise of education, And Another Thing's hottest rec is The Great Muppet Caper. This movie has everything: Meta-commentary via big musical number! Puppets breaking character! Straight-up explanations of screenwriting conventions, impeccably delivered by Dame Diana Rigg! And don't look now, here's John Cleese as an upper-class toff talking about what he would buy if he were poor! Also: It's good, and it's the Muppets. We should all be so lucky as to be fundamentally altered in some way by their influence.