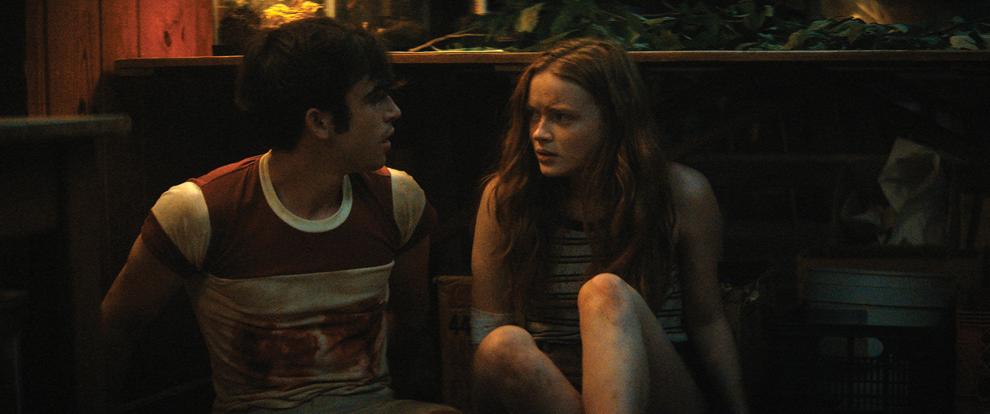 Waking up every morning lands somewhere on the continuum of a dialectical exercise. Sometimes you wake up and you've got the butterfly of personal initiative barreling toward you, while from the other direction comes the hummingbird of psych meds. Thankfully, you've got a shoulder for each where they can rest while you get your psyche in order. Other days every news headline is a different bumper car with something awful and lacerating tied to its prow, and they're all headed at you from all around while you're immobile from depression, despair and desperation. You'd think that the time spent in pandemic siege mode would have made this process a little easier to navigate — it has not.
Anyway, here are some audiovisual comfy chairs to rest in and ponder things in the context of. Thank you for reading, and thank you for watching things. Art does help, and it always has. As always, look back at past issues of the Scene for more recommendations on what to stream.
One of the glorious aspects of 1992's Candyman (and the Clive Barker novella The Forbidden, which it derived from) is that there is no shortage of legends, mysteries and deeply specific furrows in the well-trod roads of history that cannot be explained rationally. The Moroccan folklore character Aicha Kandisha was no Candyman, or Bloody Mary, or Bell Witch — though if you know any of those stories you've got all the prep you need for this visceral and vibrant French-language shocker from Alexandre Bustillo and Julien Maury. (The duo made Inside/À l'Intérieur, which remains justifiably infamous even to this day. It even broke some poor souls at one of the Belcourt's 12 Hours of Terror events.)
In Kandisha, three young women — each with a different cultural background — find themselves in an awful situation when one's abusive ex ends up gruesomely dead after an attempted assault. But Amélie (Mathilde Lamusse) knows what happened, because she called upon the spirit of Aicha Kandisha — a 14th-century Moroccan woman who helped battle Portuguese soldiers, and who may be invoked to rain down retribution on the men around her. But the problem with a supernatural wish fulfillment of any kind (and this take on the Kandisha legend sees her as a chaotic, goat-legged djinn) is that it never stops where you'd like. And soon Amélie, Bintou and Morjana are in a race to save the lives of their fathers and brothers before Aicha kills them all in spectacularly gory ways.
There are some dangly threads that may annoy or distract some viewers, as well as a sweatiness around the mythology (which is to be expected, given the breadth of permutations of the Kandisha legend in Morocco and its diaspora). But this is just about the perfect thing to whet the appetite of anyone who's into horror before Nia DaCosta's take on Candyman comes out in August. The teenage-and-up cast is good, both in bringing energy to the material and in creating characters who are dealing with contemporary life as well as something ancient and chthonic. Kandisha feels like an instant sleepover classic, and one that will take up space in the parts of the brain where the deepest shadows lay, especially with one of the gutsiest endings you'll see all year.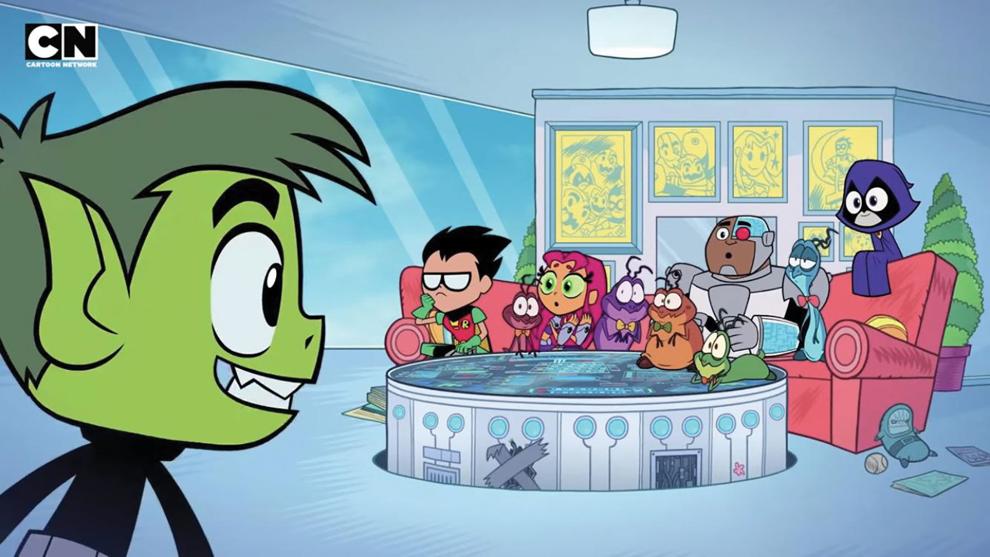 If you've never seen 2017's Teen Titans Go! To the Movies, then remedy that first thing. It's the most innovative superhero film since Ang Lee's Hulk, and it's also incredibly witty and imaginative. It will reinforce the internal decision to explore what the Teen Titans Go! series has to offer, and it might make you a bit more likely to take a chance on their newest endeavor, a mercenary bit of studio cross-promotion (gearing up for the launch of the Space Jam sequel) wherein the Teen Titans hang out with the Nerdlucks and watch Space Jam, riffing on it à la Mystery Science Theater 3000. Because this is a kids' show, way too many punches get pulled. Space Jam is a fucking terrible movie (first thing: Bugs Bunny has never needed human help for anything), and it isn't saying much that this version of it, with the occasional Teen Titan interruption and commentary, is by far the best way to experience Space Jam. It also may indirectly help kill your susceptibility to your own nostalgia, which is more often than not a good thing. Sadly, it isn't quite enough. But for a thing that a studio did to increase awareness of an upcoming IP showcase, it could be much worse. And there is always Teen Titans Go! To The Movies, which is a stone classic for all ages. And in case you're wondering how they address that KellZodiac-shaped question mark, the entire original song score has been replaced by a generic collection of uptempo jock-jam-derived library tunes. So at least there's that. 
Due to the unfortunate nature of deadlines, by the time you read last week's take on Fear Street Part One: 1994, the final chapter in the trilogy, 1666, was already out there in streaming queues nationwide. With the amping-up that happens in the second part, 1978, as well as that ending, you can bet I was watching it the second it was available. What's fascinating about the Fear Street trilogy is that, while it hasn't gone for a particularly innovative approach to its material, it understands the timeless things that horror audiences are intrigued by, as well as the tropes and iconography that aren't quite so prevalent these days. 1978 tells the story of what happened at Camp Nightwing — another in the sad series of happenings in Shadyside, Ohio, that has left the whole town in emotional stasis. We've got squabbling sisters, symbolic retribution, a teen confrontation so harsh and shocking that the volleyball team from 1984's Savage Streets would say "now hang on a minute," and so many dead campers. That's the most shocking thing about this film: Not even the younger campers are spared the ax, and it hits just as hard as the hazings, bug-related pranks and (eep) compound fractures. The filmmakers do a good job nesting the 1978 story among the aftermath of 1994, and I'm psyched to find out the real deal behind the curse of Sarah Fier like I would have been back in the early- to mid-'80s, when seemingly every actual Friday the 13th there was a new one of those movies on deck. If society still stands at the end of 1666, I welcome more Fear Street like I welcome new and experimental Oreo flavors even while lamenting how the quest for cheap palm oil has killed so much biodiversity and so many of our cutest climbing animals. Anyway, here's hoping for less suffering for Shadyside and a bit of a spiritual reckoning.