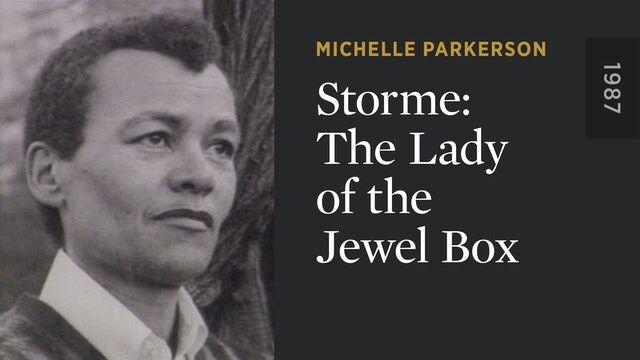 The process of moving is a test — it measures who you are, the extent to which you are bound to the world of the material, and just exactly how far you can be pushed before you start entertaining the idea of burning it all down and walking away. The good news is that that very process of moving has kept me from really freaking out to the proper extent about the Delta variant. But for fuck's sake, Tennessee. We deserve so much better than what our current state legislature is offering. Is there a way to open carry the implements of vaccination? Is there a way to keep despair at bay that doesn't involve packing tape and becoming unstuck in the flow of time because of all the photos and memories and such?
Anyway. Below are some recommendations for what to watch. As always, look back at past issues of the Scene for more recommended titles. 
'Stormé: The Lady of the Jewel Box' via The Criterion Channel
Stormé DeLarverie might not have the name recognition of Marsha Johnson or Sylvia Rivera, but as an icon of New York City liberation, her legacy is ensured by the path she blazed. She was the gay emcee of the Apollo Theatre's Jewel Box Revue, a multiracial drag ensemble, and hers was one of the first fists to claim a fascist face during the Stonewall riots. DeLarverie (who passed away in 2014) was a fascinating persona and a dynamic performer who knew how to tell a story. This 1987 short film, part of The Criterion Channel's quartet of films by documentarian Michelle Parkerson, is an essential piece of queer history far too often unreported. At just over 20 minutes, "Stormé: The Lady of the Jewel Box" is a marvel of construction: charming, laid-back, conscious of history and never anything less than captivating.
There are 45 exceptional seconds in the new Space Jam — one nearly ephemeral scene in which Bugs Bunny reassumes his "Big Chungus" appearance for a moment, and another slightly longer sequence in which Wile E. Coyote and the Road Runner have been living inside Mad Max: Fury Road.
It's really something to look at the speculative apocalypses that kept popping up during the latter part of the 20th century; the age-old battle between innovation and human nature, sprawling across countless variables in which we came face to face with the absolute moral truth of ourselves. In the end, no one ever really hit on how depersonalized and set apart from the act of living that the end of humanity would actually be, how our assassin droids would eschew anthropomorphism and instead level up on visual signifiers of leisure — an inversion of the very correct fears parents had about toy guns, but heading in the opposite direction.
The original Stepford Wives — an exceptional slice of '70s paranoia from the pen of Ira Levin and steeped in the gender battles of the time — was influential enough that its titular concept became part of the common vernacular despite the film not being released in any home-video format for almost 20 years after its theatrical run. Its earthtone vision of the American suburb, built out of bone and Borax, of Disney imagineering and bloody sundresses, lives rent-free in the back of the brain. The 1980 made-for-TV sequel Revenge of the Stepford Wives takes a slightly different tack from the nihilistic emotional warfare of the first (or its 2004 remake), finding notes of camp and a broader satire with its menacing necklines and cult of Mad Men ideologies.
What was an irreversible process involving murder and the construction of an automaton in the first film, with its malign Disneyland of the id, is now a pharmatopia where men can be their most beloved '50s stereotypes as their wives are processed and kept docile through pills and policy. Into this place comes Kay (Sharon Gless), an investigative reporter drawn to Stepford (supposedly in Connecticut but here played by several Southern California towns) by its growing reputation. And then, all of a sudden, quicker than you can say Emanuelle in America, the gears of industry are turning, and Kay has to watch out, because no freethinking woman is safe in Stepford.
Thankfully, she's got a trustworthy friend in Meagan (Julie Kavner!), who's just moved to Stepford with her journeyman police officer husband Andy (Don Johnson!). Kavner (Marge Simpson herself) does everything with this part, and it makes you wish she'd gotten a chance to do more weirdo horror. More along those lines, this is a surprisingly good cast for a made-for-TV sequel, and one that delivers, in its ending, a cathartic and pitilessly effective ending that would have had even the ancient Greeks concurring, "Yes, that was a good sparagmos."
It's worth your time, especially if you rely on YouTube as your predominant streaming service.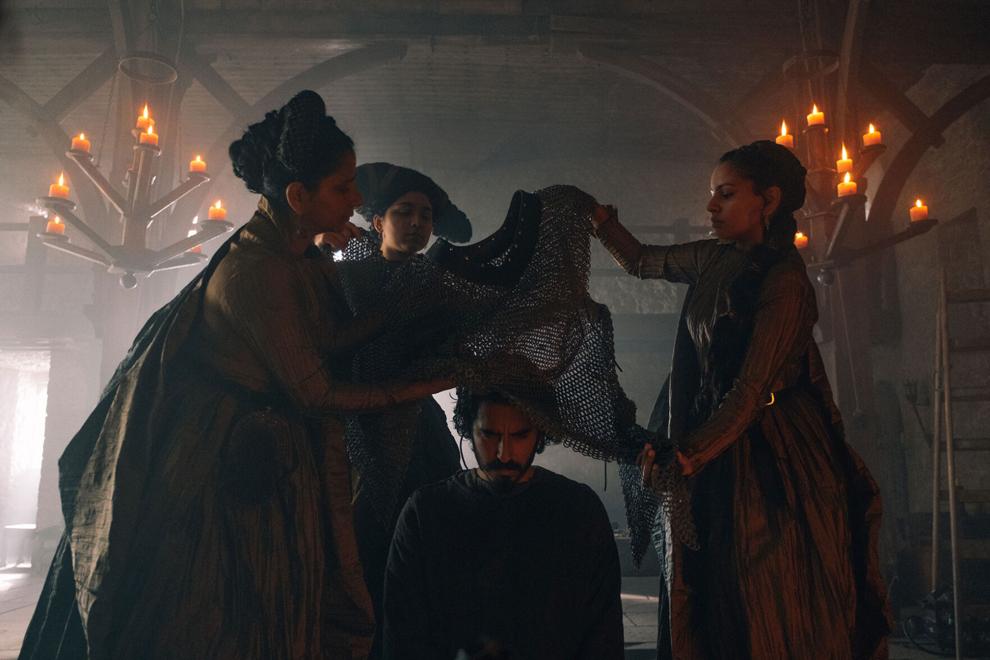 Perhaps you're the kind of person who can resist a scene in which someone dives into a body of water wherein we can't tell if we're submerged in the sea or adrift in outer space. If you are, I feel very sorry for you. A dank and rough-hewn fantasy epic that made me wish it had been around 30 years ago so Mrs. Grimes could have shown it in her British Literature class, The Green Knight is awesome in a way that will piss off a lot of people. There's enough visual imagination for several movies' worth, and it makes for a great double feature with Oz Perkins' Gretel and Hansel from last year.