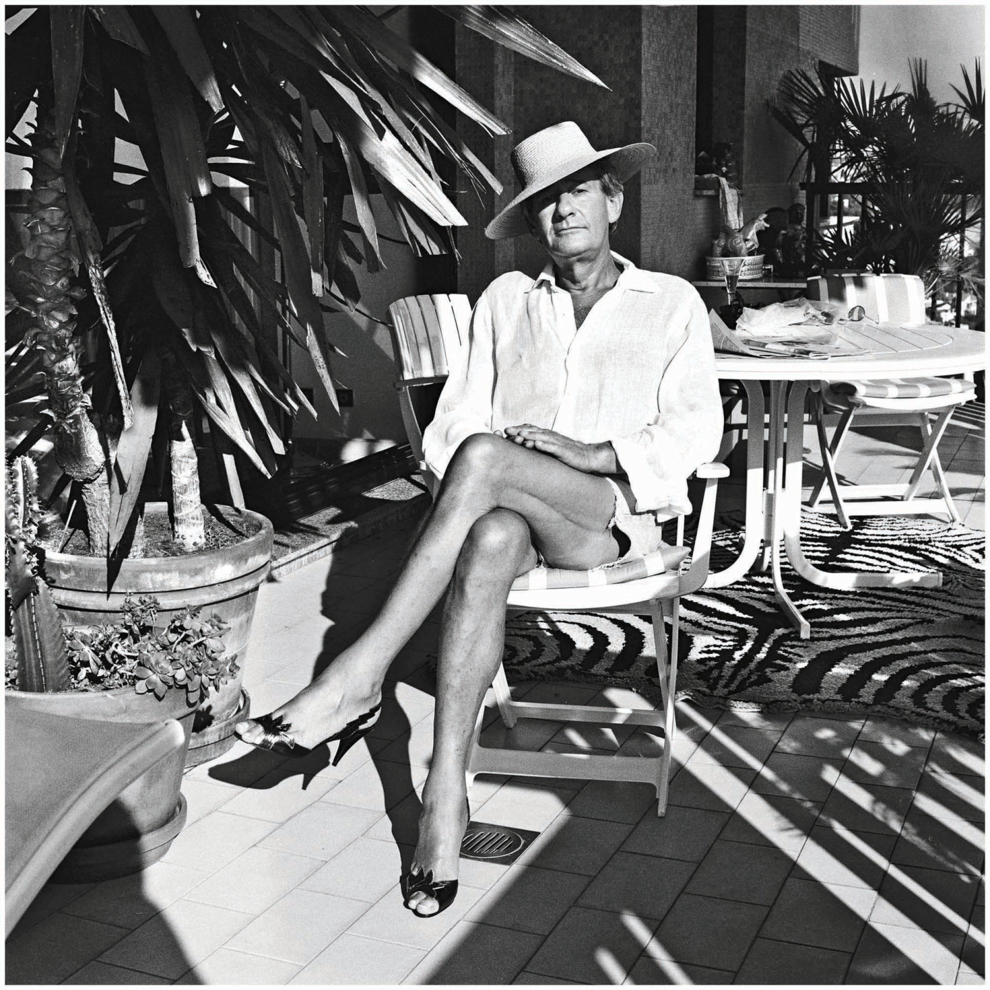 My criticism with anyone who won't wear a mask in public at this point is, "How can anyone be so cavalier with the lives of others?" Is it ignorance or evil? Anyway, here are this week's streaming recommendations, with 18 previous editions just waiting for you here in the Scene's archives: March 26, April 2, April 9, April 16, April 23, April 30, May 7, May 14, May 21, May 28, June 4, June 11, June 18, June 25, July 2, July 9, July 16, July 23.
Crisp lines. Strong bodies. Striking themes. The work of German photographer Helmut Newton has helped define the look of high fashion for decades, and if nothing else, Helmut Newton: The Bad and the Beautiful is like a museum tour through some of the most indelible images of the past 70 years led by a particularly lively series of docents. If you've seen Eyes of Laura Mars, you've got a visceral acquaintance with Newton's work — he took the titular character's photographs in that film. But that affinity for statuesque, authoritative women intersecting with uncertain states of being runs through so much 20th-century art, up to as recently as The Neon Demon back in 2016. Newton has been acclaimed and questioned for so long that, following his 2004 death, it makes sense to try to figure out his legacy. Director Gero von Boehm has made an ingenious choice for this compelling, spry documentary, letting Newton be the only male voice in the discussion. For interviewees, the focus is kept on women's voices: Newton's delightful and fascinating wife (of 56 years at the time of his death) June, subjects from throughout his career (including Grace Jones, Charlotte Rampling, Marianne Faithfull, Isabella Rossellini, Hanna Schygulla, Catherine Deneuve and several of the greatest supermodels of the '70s, '80s and '90s), and colleagues like Anna Wintour. But that's the smart and perceptive choice, and these women carry on a lively and informative debate about this polarizing figure in the history of fashion and art. Rest assured, there are images that show no fear in getting utterly tacky as well as some of the finest portraiture ever put on film. This is the perfect documentary for a post-boozy-brunch Sunday pandemic afternoon.
Indonesian director Joko Anwar hit the global horror scene hard in 2017 with Satan's Slaves (Pengabdi Setan), a remake/reboot/sequel of one of the seminal films in Indonesian genre cinema. Now he's back with two new films hitting the domestic market at the same time: 2019's superhero epic Gundala, and Impetigore, which is one of those films that blindsides you with an absolutely relentless opening sequence that's going to stick in your subconscious for a while after you see it. Maya (Tara Basro) is a tollbooth attendant who, after a disturbing night at work, has to do some investigating into the village she spent her childhood in. Her parents are long dead, so there's an absence of straightforward answers. But she's got her trustworthy friend and business partner Dini (Marissa Anita) along for the ride, so whatever secrets are held by the village of Harjosari, they'll figure it out. We've got unspeakable curses, some wayang shadow puppetry that is essential to the plot (will gouts of blood spatter the performance screen? Maybe!), sins of the family, baroque gore, ghost children, a little bit of Oldboy, some folk horror and a magnificent central performance from Basro.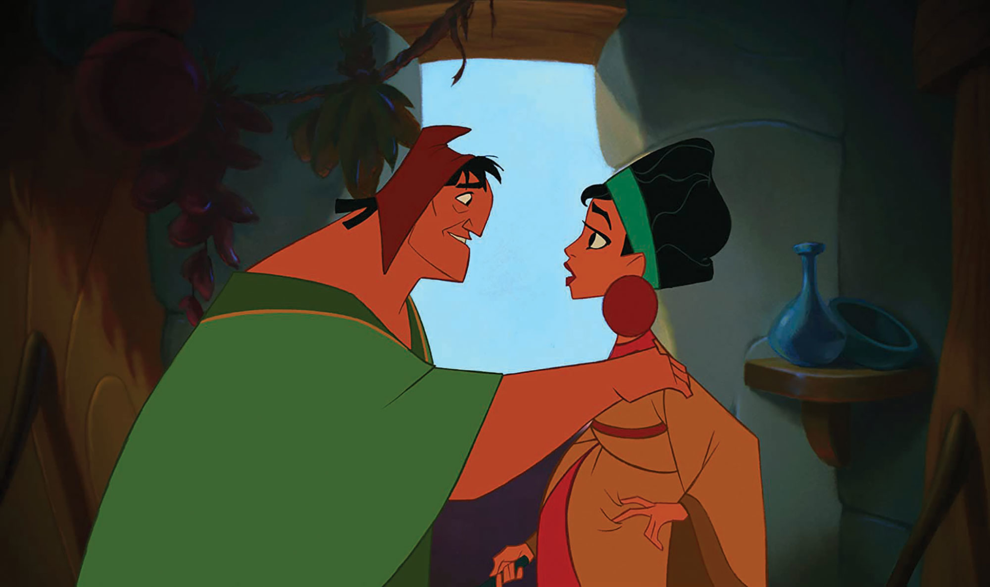 We stan Ursula, let's get that out of the way up front. There are lots of great Disney villains, and it would be a big old lie to pretend that we don't stan Pat Carroll's Ursula the Sea Witch of The Little Mermaid. But let's be real, y'all. Eartha Kitt's Yzma is the greatest Disney villain of all time. And that's not to diminish Patrick Warburton's superlative sidekickery as golden retriever-esque henchman Kronk, because the two play perfectly off one another. But in a film as pleasantly zippy as 2000's The Emperor's New Groove, rescued from the ashes of several different concepts and quilted together into a wacky comedy, the wrong villain could have set the whole endeavor to collapsing like an ill-tended cake, and Kitt grasps the film with Yzma's prehensile eyelashes and never lets go. David Spade is fine as the bratty and clueless emperor who mostly learns a lesson. John Goodman, as always, is a reliable force of human decency. The animal characters are great (imagine if right-now Pandemic You could communicate with the squirrels), and the look of the film is fun. But anytime Yzma and Kronk are on screen, everything levels up exponentially. So take the 78 minutes and pay tribute to one of the most tenacious and iconic performers of the 20th century, and perhaps find your own groove in the enervating doldrums of the current world. And if you're so inclined, the TikTok tributes to the "Pull the Lever" sequence are inspired and a worthwhile way to kill a few minutes. If you can find a copy of The Sweatbox, Trudie Styler's 2002 documentary of the utter insanity that went into making this film, check that out — it's a very important film.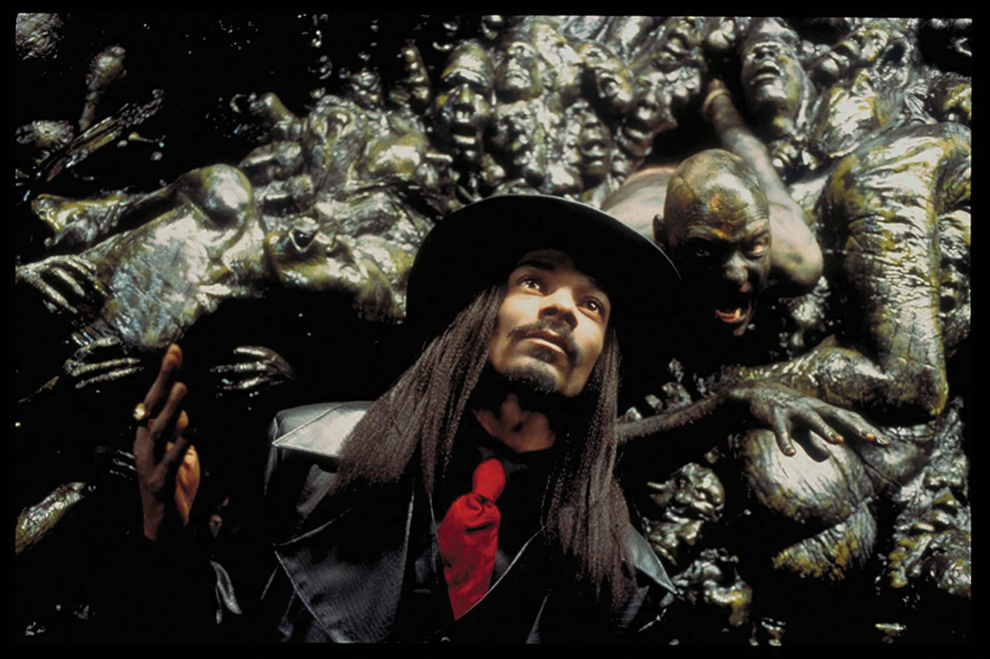 Ernest Dickerson's simultaneous tribute to Blaxploitation social horror (think J.D.'s Revenge or Sugar Hill) and the work of Mario Bava is a magnificent work of operatic cinemascope splatter. In 2001's Bones, maggots fall like rain, dimensional portals open hither and yon in a haunted disco, blood gets spilled like daiquiris at a sloppy tiki bar, and there's a moment when time itself unwinds and Pam Grier stands in a room of a thousand candles as the years themselves are unmade — she glows with 1973 mojo after having spent the rest of the movie in early-Aughts old-age makeup. Snoop Dogg plays the beloved gangster Jimmy Bones, who was betrayed by several former associates in league with corrupt police, and when some enterprising multiracial kids decide to turn his old nightclub into the new hot spot, well, things get crazy. Symbolic retribution abounds, as does refreshingly icky gore. With Katherine Isabelle from Ginger Snaps in a supporting role.
Bonus: The Guest on Netflix
The Guest is streaming on Netflix, and if you ever wanted to watch something that honestly engages with American militarism with wit but without pity, that's the one.