Established as the Sinking Creek Film Celebration in 1969, what is now known as the Nashville Film Festival will celebrate its 53rd installment at a handful of venues throughout Nashville. More than 150 films will screen as part of this year's festival, among them 38 feature-length offerings.
The fest's long-held tradition of presenting music-related films continues this year with a number of music-centric features and documentaries. Those include opening-night presentation at the Belcourt, The Return of Tanya Tucker: Featuring Brandi Carlile, in which director Kathlyn Horan focuses on the titular country music icon's collaboration with acclaimed producer and songwriter Carlile — with the fest's opening-night party to follow at nearby venue ReTrace. Closing out the fest will be Sacha Jenkins' anticipated Louis Armstrong's Black & Blues, also showing at the Belcourt.
In addition to the Belcourt, screenings will also take place at TPAC's Andrew Johnson Theater, The Franklin Theatre, the Virgin Hotel's Maybelle Room and Soho House. (While folks can buy individual tickets for many NaFF screenings, Soho House events are reserved for badgeholders only.) The festival will also feature virtual events and its annual Creators Conference programming, where attendees can check out industry panels like Music Sync for Film (3 p.m. Sept. 29 at the National Museum of African American Music), Create in Tennessee (10:30 a.m. at the Maybelle Room), From Script to Screen (livestreaming 4 p.m. Oct. 2) and many others.
Below, find our thoughts on 17 flicks showing as part of this year's festivities. This is just a drop in the bucket. The full list of films — along with passes for in-person screenings and virtual screenings, as well as details on panels and more — is available at nashvillefilmfestival.org. D. PATRICK RODGERS
---
The Return of Tanya Tucker: Featuring Brandi Carlile
6:30 p.m. Sept. 29 at the Belcourt
Tanya Tucker has proven to be one of the most prolific country stars of her era, and now she's the latest musician to get the documentary treatment. The Return of Tanya Tucker: Featuring Brandi Carlile has earned praise from critics, with Collider's Ross Bonaime saying the documentary "makes for an extremely charming and uplifting documentary about new chances, new possibilities in life, the power of music and the joy of giving your all for the things that you love." It should be the perfect way to kick off this year's festival, and a must for anyone who grew up loving Tucker's music. CORY WOODROOF
'Big Old Goofy World — The Story of Oh Boy Records'
1 p.m. Sept. 30 at TPAC's Johnson Theater
"Big Old Goofy World" is executive-produced by John Prine's pioneering independent record label Oh Boy Records. It's one part music documentary, one part home movie and one part promotional video, introducing new acts and defining the latest era of Oh Boy following Prine's passing in April 2020. The movie features lots of candid footage of Prine, but it's the handful of folks who helped the singer-songwriter grow the label over the years who tell the tale here. It's a brisk feature at just under an hour in runtime, but it's a don't-miss for Prine fans, and the story of the singer-songwriter's DIY trailblazing is as inspired and askew as his best songs. JOE NOLAN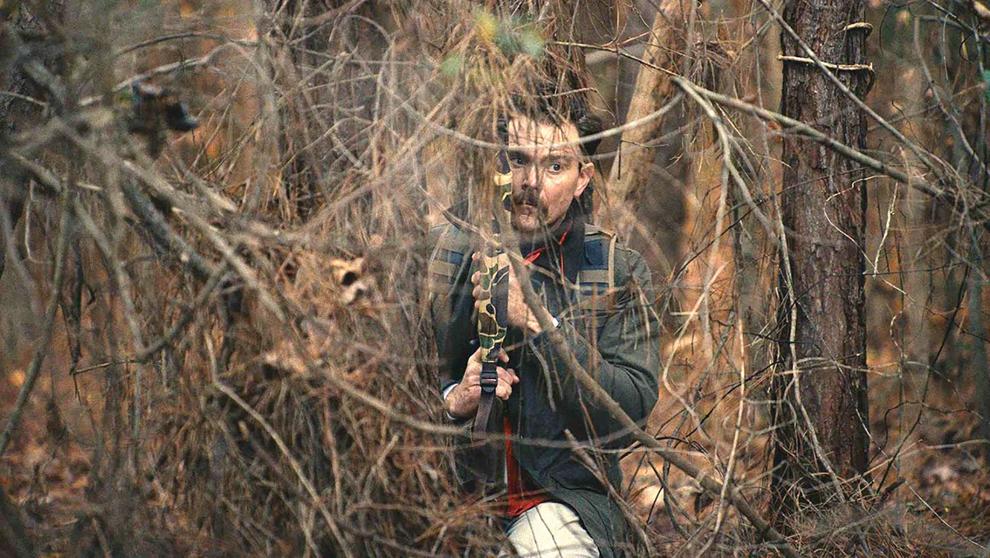 The Integrity of Joseph Chambers
2 p.m. Sept. 30 at The Franklin Theatre
I expected The Integrity of Joseph Chambers to be a rich study of traditional masculinity given its ponderous title. Instead, writer-director Robert Machoian delivers a kind of dark comedy about the misadventures of a buffoonish city slicker in the wild. This isn't a movie about a man finding a deeper understanding of his character. It's a movie about a man who never had any, and its over-the-top title is actually the punch line of this absurdist deer hunt. JOE NOLAN
Carol & Johnny
3:30 p.m. Sept. 30 at TPAC's Johnson Theater
Colin Barnicle's Carol & Johnny is a documentary about Carol and Johnny Williams, a couple who robbed 56 banks across the American West in the late 1980s and early 1990s. After serving decades-long jail sentences for their crimes, Johnny and Carol can finally get back together again — but will they? The pace sometimes creeps here, but Carol & Johnny gives viewers a unique window into ordinary lives blown apart by extraordinarily tragic choices. JOE NOLAN 
Butterfly in the Sky
6:30 p.m. Sept. 30 at TPAC's Johnson Theater
After 2020's Jasper Mall, documentarians Bradford Thomason and Brett Whitcomb have proven themselves adept at studying how the past remains a pillar for the present. With startling behind-the-scenes footage and a healthy dose of empathy, Thomason and Whitcomb's Butterfly in the Sky delivers a wonderful eulogy for the beloved PBS show Reading Rainbow, and details the adventurous spirit that drove the lead creatives on the series. LeVar Burton should be granted sainthood, and Butterfly in the Sky is a must for anyone who grew up reading with him. CORY WOODROOF 
Follow Her 
8 p.m. Sept. 30 at The Franklin Theatre
Follow Her can't decide whether it's a throwback erotic thriller, a #MeToo-inspired tale of misogyny in the film industry or a dark, twisty vision of influencers' manipulations being cast back at them. Unfortunately, it doesn't succeed as any of them. Jess Peters (screenwriter Dani Barker) can't make ends meet through her livestreams of kinky men being secretly filmed, so she takes the train out of New York to meet Tom Brady (Luke Cook), a screenwriter looking for a female collaborator on his Hitchcockian thriller. Things are not what they seem ("Redflag" would be a better surname for Tom), but the drab look, confinement of most action to one set and complete lack of chemistry between the actors unfortunately relegate this one to the VOD sludge pile. STEVE ERICKSON
Meet Me in the Bathroom
1:30 p.m. Oct. 1 at the Virgin Hotel's Maybelle Room
Meet Me in the Bathroom is full of home videos and early live clips of the 2000s New York rock scene, which can be exciting, but it falls short of being the definitive film about this time. Adapting a 600-page book into a film running less than two hours means condensing and simplifying things — Meet Me in the Bathroom never gets a handle on why a band like The Strokes seemed so exciting for that moment, or why that time vanished almost immediately. Its view of a scene vanishing under the pressures of hard drugs and the disenchantments and pressures of fame could apply to most music subcultures. The most distinctive thing about this one is that it took place in New York, but the film's references to the impact of 9/11 and gentrification never dig below the most obvious level. STEVE ERICKSON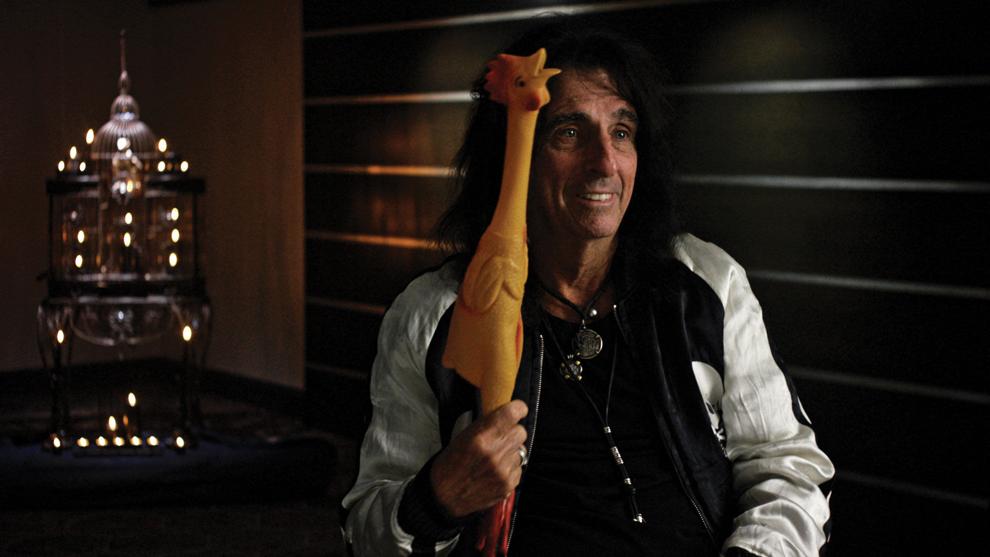 Show Business Is My Life (But I Can't Prove It)
2 p.m. Oct. 1 at TPAC's Johnson Theater
Comedian Gary Mule Deer has been making people laugh for 60 years — armed with a guitar, a rubber chicken and an arsenal of zingers. With Show Business Is My Life (But I Can't Prove It), audiences get the full Mule Deer experience in a documentary that spans the comic's entire career thus far. Comedians from Steve Martin to David Letterman pop up to pay tribute to Mule Deer's genius, reinforcing the impact of his time in the industry. While Mule Deer has had his troubles, the documentary shows how he's always been able to bounce back, usually with a great story to tell. CORY WOODROOF
Acidman
5 p.m. Oct. 1 at TPAC's Johnson Theater
Thomas Haden Church has long been one of the most reliable character actors in Hollywood, having appeared in everything from Sideways to George of the Jungle, Spider-Man 3 to We Bought a Zoo. In Acidman — a father-daughter drama that delves into estranged relationships, mental health and UFOs — he gets top billing alongside Glee star Dianna Agron. The film has garnered solid notices for Church and comes from rising writer-director Alex Lehmann, whose delicate, sorrowful character studies Paddleton and Blue Jay (both on Netflix) are proof enough that Acidman may require a few Kleenexes for its screening. CORY WOODROOF 
Piggy (Cerdita)
9:30 p.m. Oct. 1 at the Virgin Hotel's Maybelle Room
The Spanish-language Piggy is destined to take its place alongside other classics of complicated fat cinema like Breillat's Fat Girl, Daniels' Precious and Millard's Criminally Insane. Sara (Laura Galán, adept at piercing sadness and handy with a shotgun) is bullied, undervalued and functionally invisible except as a target. But when her small Spanish town is targeted by a serial killer, she becomes the only means of saving the mean girls who've dehumanized her for years. Not content to play things safe by established revenge fantasy tropes, writer-director Carlota Pereda has made a vicious and resonant drive-in/exploitation epic that fits right in here in a world where the worst people can't even be shamed into enough decency to save their own lives. Cathartic and in no way soothing. JASON SHAWHAN
Still Working 9 to 5
6 p.m. Oct. 2 at The Franklin Theatre
At times hamstrung by its need to be a lot of things to a lot of people, Camille Hardman and Gary Lane's doc works best as an appreciation of 1980's stone classic 9 to 5, a cursory look at the process of developing a film and a chance to look at what has changed in the American workplace and political climate since 1980 — as well as what has sadly remained the same or gotten worse. Still Working 9 to 5 is a crowd-pleaser of the highest order, though, bringing an assortment of people together to demonstrate that there's no separating out one aspect of the struggle for sexual equality because it's all connected. I learned some interesting things about the making of the film, I learned a lot about the organization of women workers, and I exult in Lily Tomlin explaining the semiotics of fetching coffee, teaching a grad school seminar in eight seconds. JASON SHAWHAN
Friday I'm in Love
3 p.m. Oct. 4 at the Belcourt
Producer, director and screenwriter Marcus Pontello's Friday I'm in Love could easily prove to be a crowd favorite given the NaFF audience's penchant for music films. This documentary excavates the evolution of the Numbers Nightclub in Houston, which started its life as a Vegas-style dinner club in the 1970s before morphing into a gay disco, a New Wave nightclub, and ultimately a legendary alternative music venue. Pontello's personal story of growing up as a gay kid in Houston distracts a bit here, but his narration and his archive editing with co-editor Mary DeChambres are great. Pontello weaves his interviews into a story that's smart enough to be funny, entertaining and inspiring. The writer-director makes you want to know more about these people and this place before he delivers deep history, unique personalities and a nonstop soundtrack. JOE NOLAN
Mars One
3:30 p.m. Oct. 4 at Soho House
Brazilian writer-director Gabriel Martins' Mars One is his solo feature debut, and it's a good one. The film follows the day-to-day lives of the Martins — a lower-middle-class Black family living in Brazil in the days following the election of right-wing President Jair Bolsonaro in October 2018. This is a story about kids growing up and challenging traditions with the extremes of the Bolsonaro regime providing an unnerving backdrop. The ensemble acting is a highlight here, and the writing choices defied my expectations in the best way. Kudos to Martins for giving us a plot about people instead of a polemic about politics. Mars One has been chosen by the Brazilian Academy of Cinema and Audiovisual Arts to represent Brazil in the Best International Feature Film category at the Oscars in 2023. JOE NOLAN
Nanny
8:30 p.m. Oct. 4 at the Belcourt
You know something is up the first time Aisha (Mame-Anna Diop) steps into the sprawling apartment of the family she's going to be nannying for. It's not the absence of the vibrant color with which cinematographer Rina Yang lights the world around the young Senegalese mother so much as how the home itself can't detail her skin, giving her to the shadows long before weird things start happening and terror and trauma start converging. Classy, visually sumptuous and with a superb score, Nikyatu Jusu's film is an exquisite slow burn that constructs itself at the point where the present participles of adulthood have to reconcile the many stories we're raised with. Also, Leslie Uggams! JASON SHAWHAN

Robe of Gems
11 a.m. Oct. 5 at Soho House
Writer-director Natalia López's Robe of Gems, a movie about traditional families falling apart and new ones beginning, is screening in the fest's New Director Features category. López has primarily worked as an editor, and it's not surprising that Robe is visually stylized and focused on mood over story. But this tale about two women forming a bond over a missing child demonstrates that López may be a director of unique vision in search of a screenplay to match it. JOE NOLAN 
Aftersun
4 p.m. Oct. 5 at The Belcourt
Told through precious memories and mysterious recordings, the spectacular Aftersun dives into the way we look back at our past and dwells on the ones who shape it. A young girl and her father take a vacation in Turkey in the late '90s, moving at a relaxed yet fragmented pace. We begin to see, the further we go, that the daughter is trying to better understand her father, both in the moment and in the rearview. Anchored by stellar performances from Paul Mescal and Frankie Corio, filmmaker Charlotte Wells' debut is empathetic and strikingly realized. It's also got a late-film needle-drop for the ages. This one could very well be the best of the fest. CORY WOODROOF 
Louis Armstrong's Black and Blues
6 p.m. Oct. 5 at the Belcourt
NaFF's closing film Louis Armstrong's Black and Blues chronicles the life and career of the legendary jazz musician. Early reviews suggest that, rather than just playing it straight, the documentary looks at Armstrong's complicated place in history. The Apple TV+ doc will see a wider release later in October, but festival attendees can close out this year's run with a film that "asks us to think a little harder about what Armstrong meant in the context of both music and U.S. history," according to The Hollywood Reporter's John DeFore. CORY WOODROOF