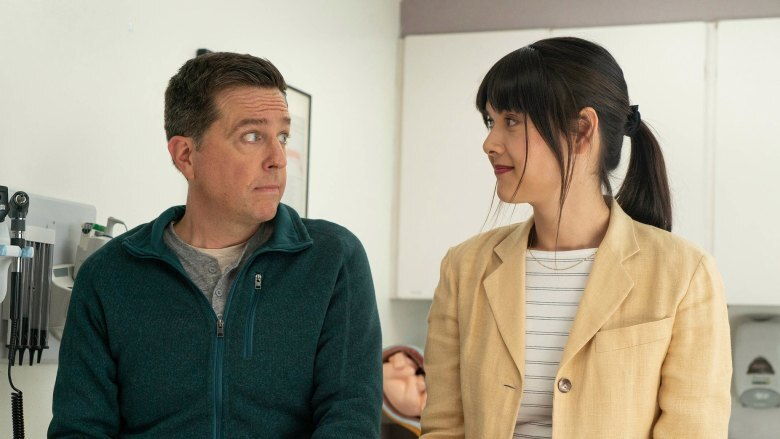 The Sundance Film Festival is typically the industry's annual coronation of indie sensations and once and future awards darlings. Intrepid filmgoers make the pilgrimage to snowy Park City, Utah, where they wait in long lines to catch a movie that could either be the next big thing or a Redbox exclusive in seven months. 
Sundance carried on in 2021 despite the pandemic thanks to a makeshift virtual cinema, which allowed folks to take in the festival's best from their couch. (And in some cases — as with Nashville's own Belcourt — via drive-in screenings.) Let's parse what really made this edition of the festival such a virtual victory. 
Part of the joys of film festivals come with discoveries. Did you know Amir "Questlove" Thompson could direct? Questlove can do most anything, and his first foray into filmmaking is Summer of Soul (…Or When the Revolution Could Not Be Televised) — a joyous reclamation of something once lost, something we didn't know how badly we needed. Apparently, a treasure trove of unseen footage from 1969's Harlem Cultural Festival (also known as Black Woodstock) has been out of reach for nearly 50 years, waiting for someone to share it. What awaits you is twofold: some of the most stunning concert footage in years, and Questlove's desire to bring it back to life with fury. A heavenly gospel duet between Mahalia Jackson and Mavis Staples nearly catapulted me off my couch and into the fifth dimension.
Another documentary about how the culture and vibrancy of '60s Harlem has impacted the world, HBO's delightful Street Gang: How We Got to Sesame Street adds valuable context regarding how the seminal children's education program came to be. While it's great to see the show's unsung creative genius Jon Stone finally get his due, it's just as important that this film spends so much time reminding us of the show's original intent and how vital its work was to enrich and represent children from all walks of life at a time when systems of education and entertainment were failing them.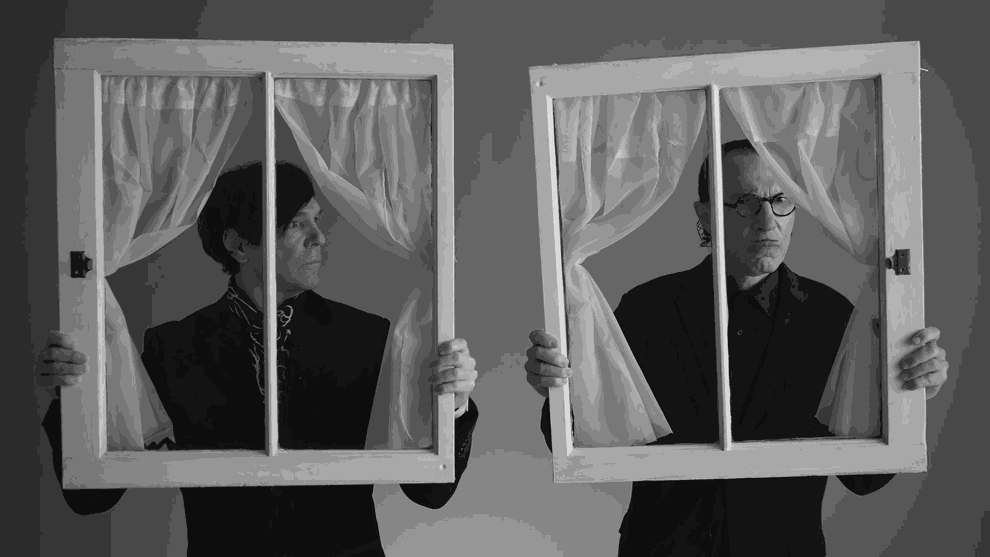 The documentaries were out in full force, as is custom at Sundance. Hot Fuzz filmmaker Edgar Wright's sublime doc The Sparks Brothers serves as a gleeful crash course on the underappreciated experimental pop band Sparks and what made their music so revolutionary (at times, to the mainstream chagrin). If you don't walk away with Sparks on your Spotify playlist by the time the credits roll, you're doing it wrong. The Most Beautiful Boy in the World will pulverize you with its sorrowful cautionary tale of former child actor Björn Andresen and the hell he's been through since director Luchino Visconti called him by that titular phrase in the early '70s at the release of his film Death in Venice. 
President is the unbelievable first-hand account of Zimbabwe's attempt at its post-coup election. It follows the opposition campaign to the incumbent government, one that attempts to bring change to a country long plagued with corruption, poverty and disarray. Masterful documentarian Camilla Nielsson returns to the country after her lauded 2014 doc Democrats — which was about former Zimbabwe dictator Robert Mugabe — and her film hits a very particular nerve, given recent events in the U.S. Given the Jan. 6 insurrection at the U.S. Capitol, silly notions of "it can't happen here" are put to bed quickly as we see clear similarities between Zimbabwe's controversies and the ones sparked by Trumpism. As it turns out, attempts to subvert elections can sometimes be successful. 
All Light, Everywhere, the latest from Rat Film's Theo Anthony, takes an ethereal approach to the surveillance state and the complexities of progress via technology. Anthony pokes holes in the validity of software used to watch the world around us, with a special focus on police body cameras. It's hard to stomach how those little things can potentially change the narrative and distort evidence. While it's easy to advocate for accountability, what happens if the technology we advocate for doesn't tell the full story? Anthony finds an upsetting thesis in the violence done by unwanted watching and examines the privacy we give up and the trust we give to those developing our technology.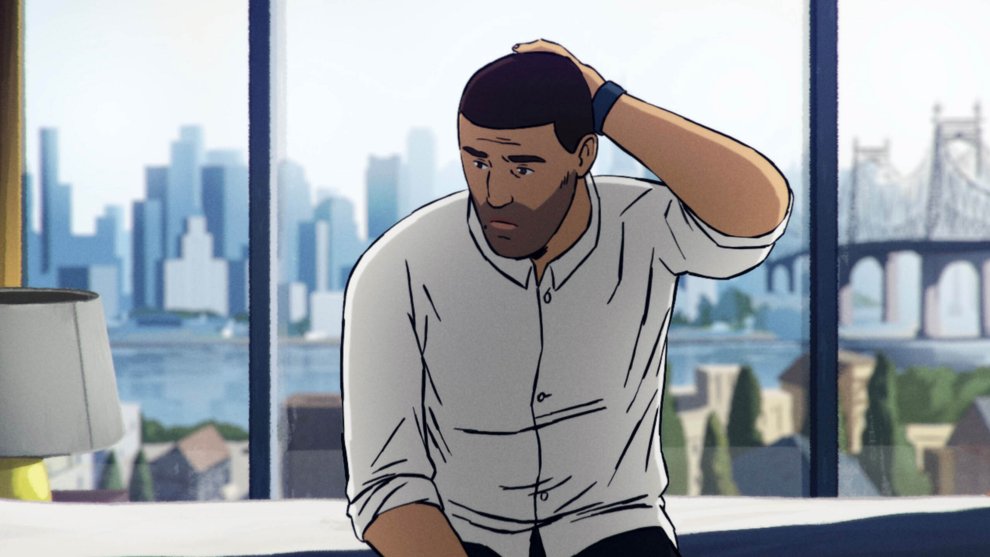 Flee, one of the best things to come out of Sundance this year, is an adult-oriented animated documentary about Amin, a gay Afghani refugee who recounts fleeing the Mujahidin regime in his childhood and trying to find a new home. The film has gotten comparisons to Waltz With Bashir for a reason. It's an open-hearted, gut-wrenching story of identity and struggle, in cruelty born of circumstance, but also hope. You can't watch such a deeply personal story brought to life through such an unconventional method as animation and not come out touched. This one will get an English dub later this year through NEON, with Riz Ahmed voicing the lead. It's must-see filmmaking.  
There were plenty of good narrative films, too. Cabin in the Woods actor Fran Kranz goes behind the camera for Mass, an airtight chamber piece centered on a conversation between the parents of a child killed in a mass shooting and the parents of the child responsible. If that seems like a lot ... well, it is. It's breathless and unrelenting, expelling so many confused emotions from four people trying to cope with the unimaginable. Kranz stays out of the way of his electric ensemble, his direction largely free of any selfish flourishes. What he does with Ann Dowd, one of the only actors who can all at once terrify and uplift with her disarming persona, as the killer's mother is hard to shake. It's also got a Martha Plimpton comeback for the ages. 
Jockey, a sports drama cut from the same cloth as The Wrestler and The Rider, gives veteran character actor Clifton Collins Jr. the room he's always needed to prove why he's one of Hollywood's most underused actors. Not many people can say they marry the best attributes of Timothy Olyphant and Walton Goggins, but Collins leans heavily into that blend as a has-been jockey having to brace for life without horseracing and with new fatherly responsibility. If you like Collins, you're in for a treat. He's never been better. 
In what's sure to be the definitive COVID-19 horror film shot in an English wood, Ben Wheatley returns to the genre that made him with In the Earth. It's got a little Annihilation in it, some 10 Cloverfield Lane too; it's steeped in folk-horror tradition. Despite a slow start, it's a good chiller, just gory enough to make you squirm, emotional enough to make you care and relevant enough to make you realize how easier life would be if people would just listen to those Dr. Fauci press conferences instead of Aunt Ethel's Facebook posts.
Together Together is a lovely reminder in the power of plutonic love. A gawky yet kind 40-something (Ed Helms, nicely reigned in from his Andy on The Office days) hires a surrogate, an aloof 20-something (comedian Patti Harrison of Search Party and I Think You Should Leave), to have his baby. Rather than play into the obvious comedy of such an arrangement, the film takes a gentle look at a genteel world, on how two decent people try to navigate such a tricky scenario. Writer-director Nikole Beckwith brings such a refreshing emotional maturity to the subject matter; she reminds me of another Nicole in her ability to tell humane stories with dry humor and ample grace (the wonderful Nicole Holofcener). Plus, no other Sundance film has SNL writer/stand-up comic Julio Torres judging people at an indie coffeehouse. 
You have to go into On the Count of Three with an open mind. Depicting issues of self-harm and mental illness on screen is an immeasurable burden, and comedic actor Jerrod Carmichael's uncompromised vision for his directorial debut could've been a titanic disaster in the vein of The Day the Clown Cried. The movie, in part a comedy, is about two distressed best friends who make a suicide pact to kill each other by day's end. What he and his writers (Ramy's Ari Katcher and Ryan Welch) find in that story is a cruel sense of irony in desperation, but also, somehow, a lot of uncomfortable truths and unmistakable beauty. Come for Carmichael's brilliant first film (he could be the next actor-turned-great-filmmaker), stay for Christopher Abbott delivering a stellar performance that's at once Robert Pattinson in Good Time, the stand-up of Conner O'Malley and a better version of what Todd Phillips tried and failed to say in Joker.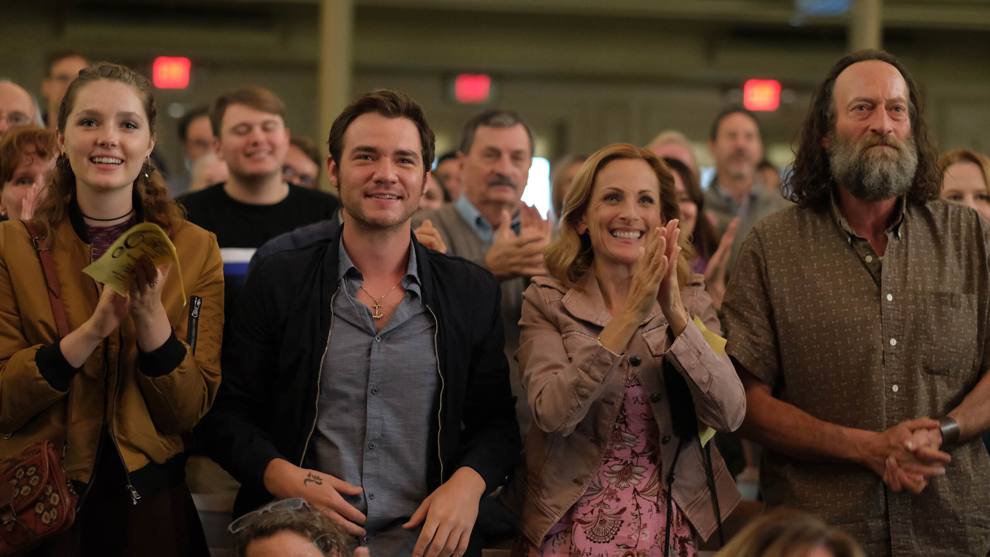 CODA, which won the fest's Grand Jury Prize for narrative film, had everyone in their virtual feelings. Apple paid $25 million for this coming-of-age family dramedy featuring a largely deaf main ensemble (including Oscar winner and West Wing alum Marlee Matlin). The Sundance formula is peeling badly at this point, and the only way to restore it is through fresh perspective. In what's bound to be a defining moment for deaf representation on screen, director Sian Heder shows how empathy, and family, has no boundaries. It's broad in its execution, but you can't deny how well it does its job.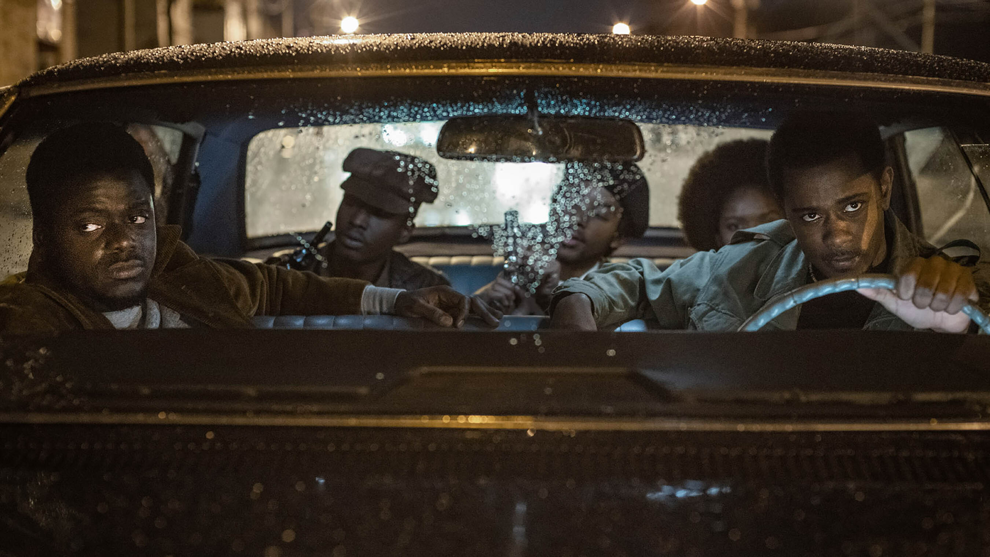 While it's far from a Sundance discovery, Shaka King's incendiary Judas and the Black Messiah, hitting HBO Max Feb. 12 (stay tuned for a full review in this week's Scene), made a stop at Sundance's virtual cinema. It's everything that earth-rattling first trailer promised. If you needed further proof Daniel Kaluuya is a force to be reckoned with, he comes in with his best performance since his Oscar-nominated role in Get Out as Fred Hampton. Like the humanizing work Kingsley Ben-Adir did with Malcolm X in One Night in Miami, Kaluuya tries to show the more vulnerable side of Hampton — a leader in the Black Panther Party and martyr of the civil rights movement — while also showing his towering influence. LaKeith Stanfield, one of my five favorite actors working today, plays the man who would eventually lead to Hampton's downfall, a car-thief-turned-FBI-informant posing as a Black Panther. Stanfield does such impressive work as a conflicted man. King directs with such gravitas and command; it's not a film you'll forget anytime soon. 
This one's certainly not going to be everyone's cup of tea, but acclaimed Japanese genre filmmaker Sion Soho makes his English language debut with Prisoners of the Ghostland, complete with on-brand Nicolas Cage freak-out glory. The film feels like a refracted vision of a Western, a prison movie and a Terry Gilliam-style fantasy. It's certainly got shades of Escape From New York and Mad Max, but Soho's vision is his own. It's about a 7.5/10 on the Cage insanity meter too, maybe a shade or two under Mandy.