Nashville native Joshua Blevins has stamped his name on many projects across the city. From building the DJ tables for DJ Rate's Boom Bap to painting a cassette tape mural on the side of Vine Hill's Wedgewood Market, Blevins has taken ideas and elevated each with his creativity. Far beyond the city, he has landed projects with Coca-Cola, Jordan Brand and Bud Lite, and is currently in the process of a project for Roc Nation.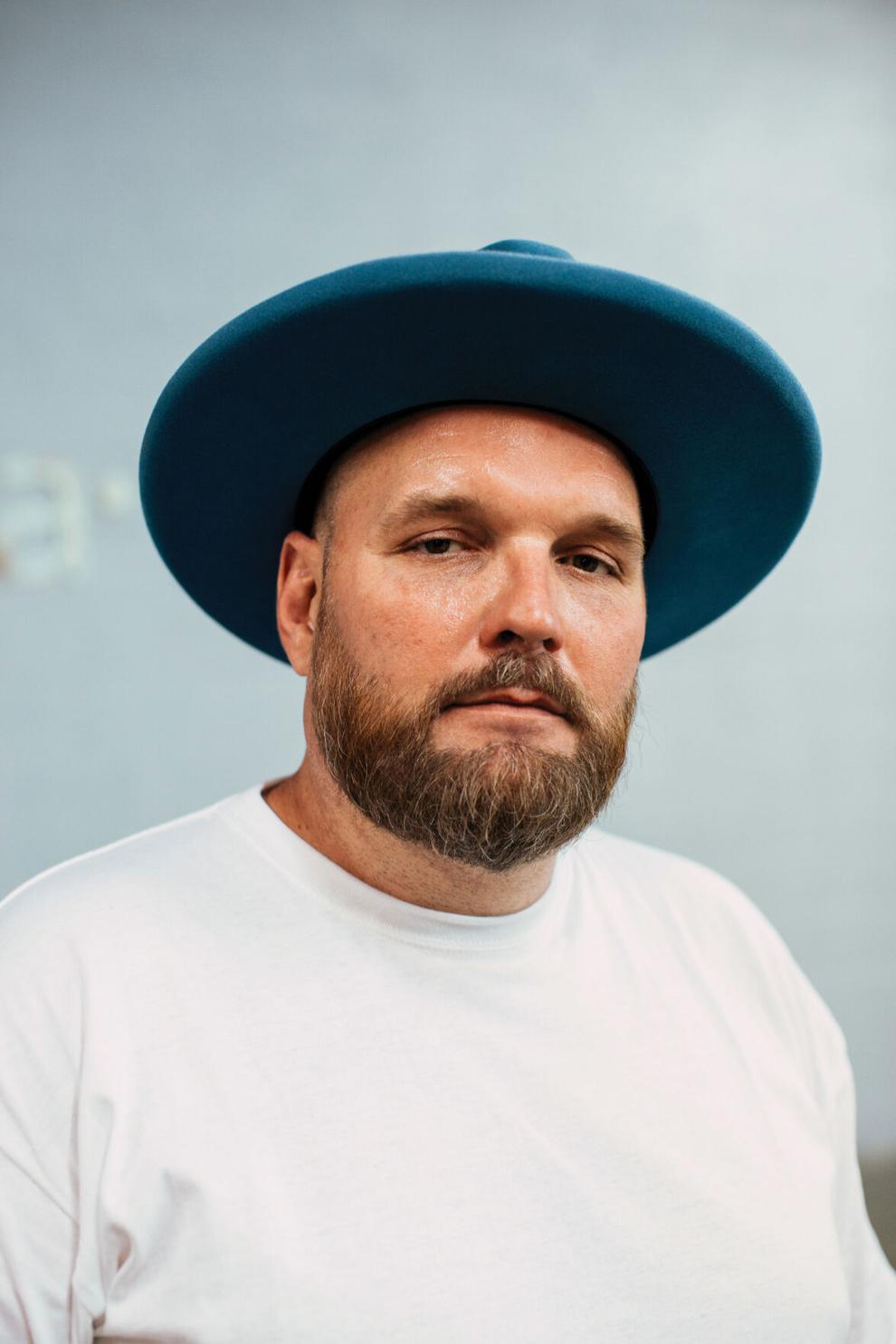 With goals of exploring many more projects, including a book, Blevins is refocusing his creativity back into a passion he has held onto for years: sneakers. He has a background in architecture and has employed his craftsmanship in many ways far beyond where his education steered him. Now, as he launches his newest passion project Idiot Savant Chopped & Stitched, he hopes to create an avenue for art and design through chopped and stitched goods.
Blevins admits that he isn't a master of all trades, but he is multifaceted creatively. While he loves the arts, his passion for sneakers has always been at the forefront. He's long believed that your most expressive articles of clothing are your shoes, and he wants to dive deeper into sneaker culture. "Sneakers are celebrated by [people of] all races and ethnic backgrounds," says Blevins. "They have become a tool behind the passion I have in creating authentic pieces. A good amount of the things I have created pay homage to something."
Both a designer and an artist, Blevins seeks to live in his purpose and inspire others to step outside of their comfort zones in their craft. Meshing immersive art with his sneaker releases, Blevins seeks to make everything relate to the senses. Idiot Savant designs mix fabrics, colors and textures that wouldn't typically go together — such as suede, nubuck and burlap — to create timeless pieces. The Idiot Savant team literally cuts apart shoes like Nike Air Force Ones, Yeezys and Jordans and stitches them back together to create one-of-a-kind pieces. Blevins credits his creative partner Neil Caro, who comes up with various concepts for the Idiot Savant brand and hands them over to Blevins for the design work. "He's the savant," says Blevins, laughing. "He likes clean colorways and he isn't very flashy. Meanwhile, I'm the opposite. I like real bright colors and styles, and we mesh so well together."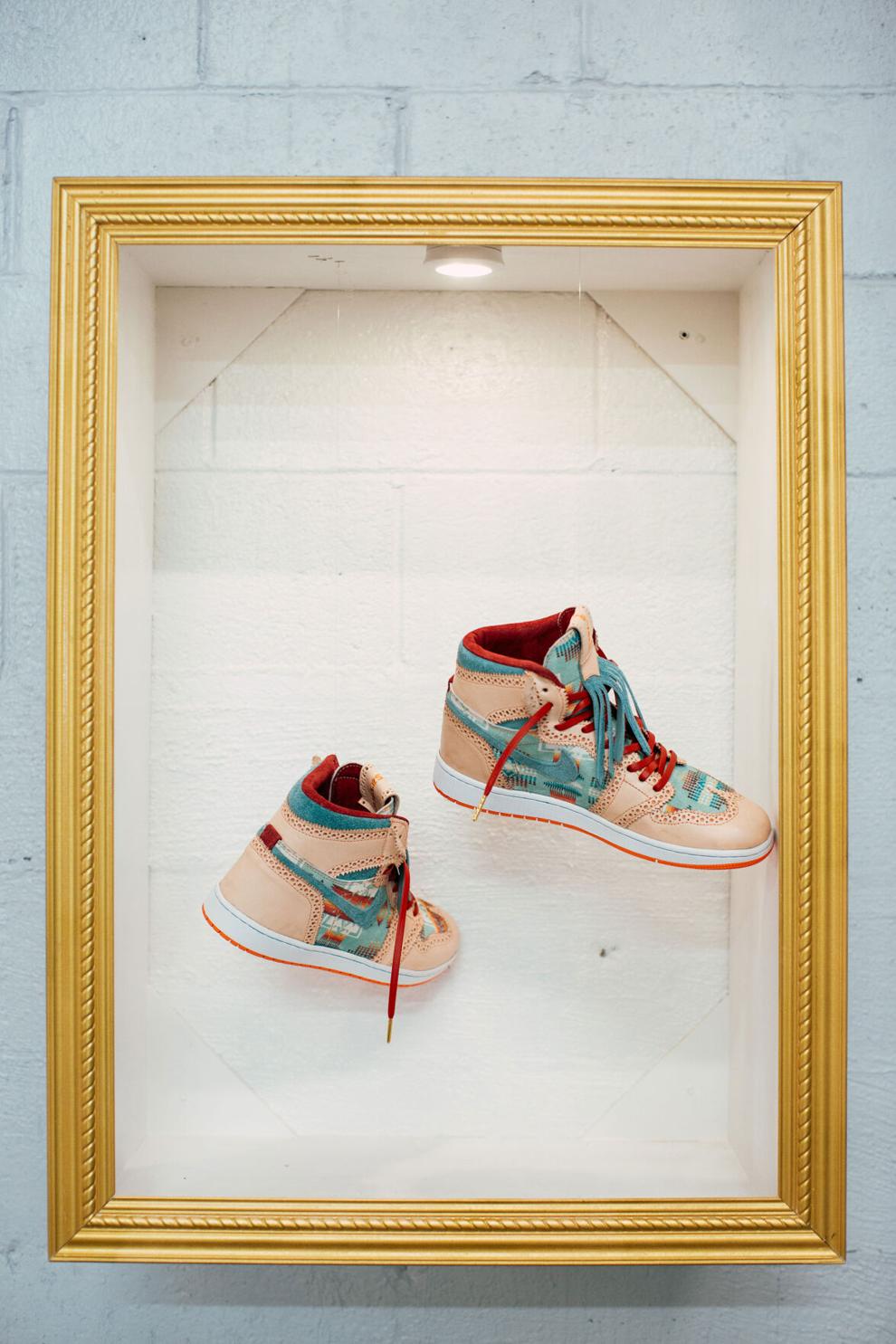 The Jams & Jellies design was one of their first. Purple suede complements lilac tumbled leather and lavender rough suede — a true mesh of threads and design. Blevins wants to use brands that no one would think to use. "We want to dive into Reeboks, New Balances [to make] our own versions of sneakers that are specific to the Idiot Savant brand," he says. "We recraft shoes and take our time with them all the way down to the insoles." 
As fashion moves forward, Blevins reflects on past designers and streetwear brands that influenced him when he was younger. He compares the classiness of 1992-created streetwear brand Phat Farm with many brands of today that miss the mark on timelessness. He wants his brand to be a blend of designers like Dapper Dan and Ralph Lauren. Both designers are very classy, but you can still wear their clothes casually every day. Blevins also credits his daughter for the evolution of his style and his brand's mission.
"My style isn't the same as it was 10 years ago because I am not the same," says Blevins. "Having a daughter has changed what I do and how I show up because I have to remember that I am the first man she meets. I want to cater to the more mature style but also stay true to my love for fashion and sneakers."
Blevins' futuristic and tech-inspired approach to design extends to Idiot Savant's branding, and he's already selling a small selection of Apple Watch bands, bags and clothing. "We're looking to tap into the non-fungible token, crypto-art world," says Blevins. "The upside of this is if I sell you any type of art, if it is resold, I still get a cut. I really feel like canvas is dead and the future of the art and design world is going digital. We're going into a generation of the youth where [digital] interaction can no longer be substituted. Art doesn't have to be flat anymore."